Instagram has disallowed holiday photos posted by the stars of the TV show 'Strictly,' Gemma Atkinson and Gorka Marquez
The star of "Strictly" was confused and unsure why his pleasant family photos had been taken down and reached out to his followers for guidance.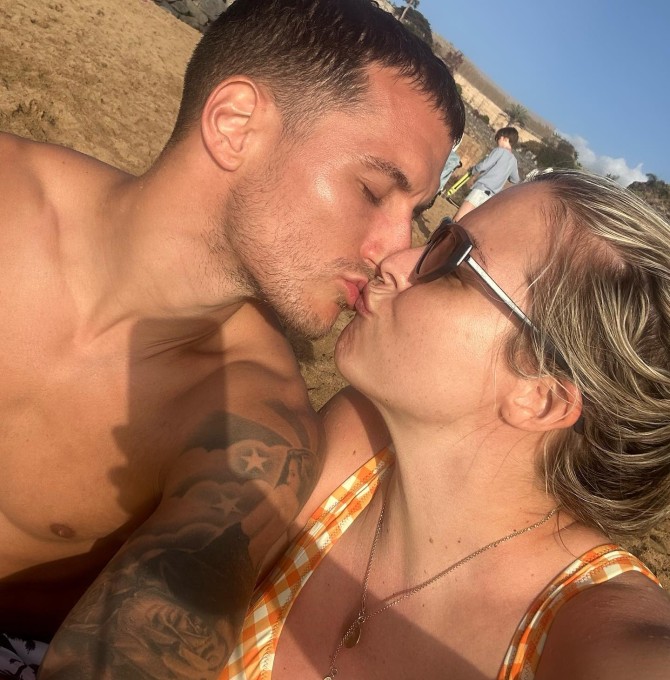 Gemma Atkinson, Gorka Marquez, and their three-year-old daughter Mia have been enjoying a vacation together before the arrival of their new baby. However, Gorka was perplexed after discovering that one of his pictures had been removed from Instagram.
He took to the social media platform and asked his followers for insight on why this had happened.
Additionally, he shared one of the deleted photos on his Instagram story and mentioned that Instagram had labeled it as "too violent." Gorka requested that his followers comment and like the post if they didn't agree with Instagram's decision.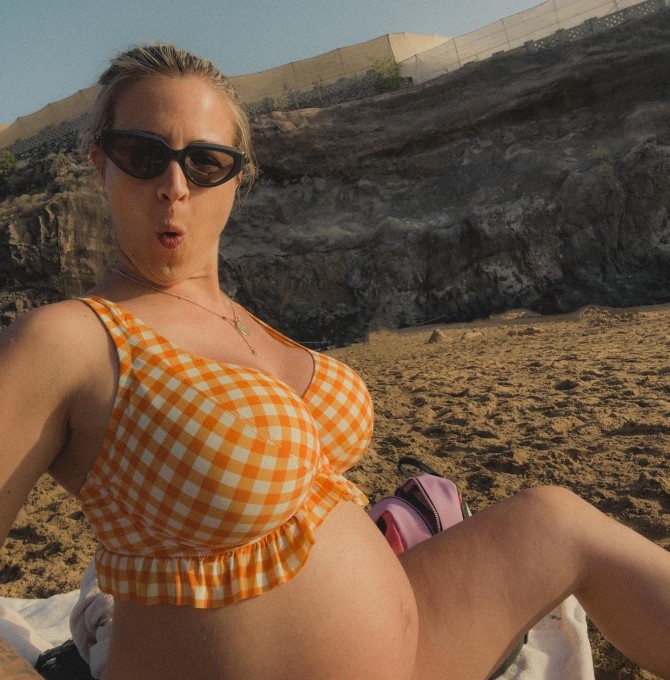 One fan suggested: "Gorka, it's more than likely due to 'nudity'. The vast majority of people will just see a family on holiday having fun.
"But the internet is a cesspit for sick people who could screenshot your photos. I know I don't have to spell out what for, there's lots of articles about individual cases."
"That's absolutely ridiculous, I report fake accounts on here all the time but they never take them down so continue to let vulnerable people get scammed but beautiful holiday snaps are too violent is just incomprehensible!!" another fumed.
While some individuals may have found Gorka's toned physique to be somewhat overwhelming, with one person humorously commenting, "To be fair, you may have caused some fans to end up in the hospital from overheating," and another jokingly remarking, "Well, those pecs could poke someone's eye out."
Gemma Atkinson proudly showcased her pregnant body in a striped bikini top and black bottoms while running on the beach with her daughter.
She took to Instagram to explain that even though she purchased beach trousers for the vacation, she decided not to wear them despite feeling swollen, bloated, and uncomfortable due to her second pregnancy.
Gemma realized that her daughter might ask her why she was covering up her legs, and she didn't want to set a negative example.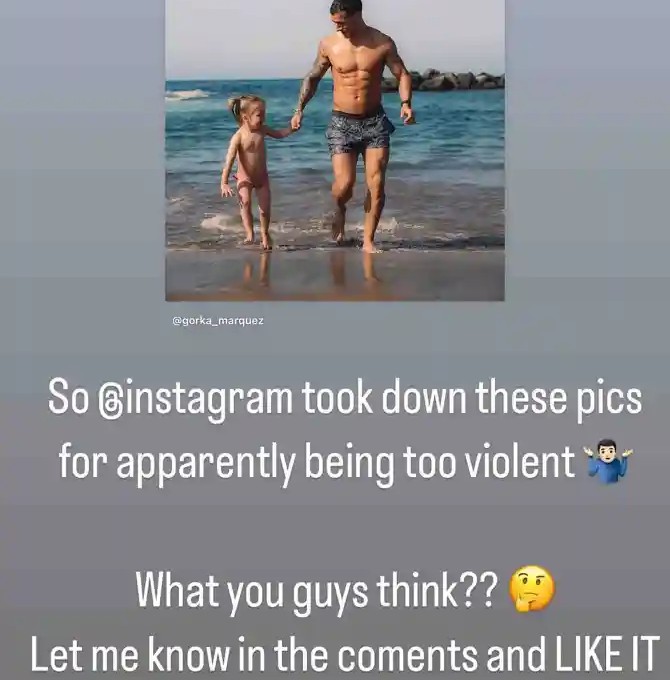 She believes that everyone's feelings about their bodies are subjective, but she doesn't want her daughter to feel like she needs to cover up on the beach. Therefore, Gemma opted not to wear the trousers, except for wiping up her non-alcoholic drink.
"I've worn my bikinis every day. The top of my thighs chaffed like a MF, but we had an absolute blast and made the most incredible memories as a family.
"I can't believe next time we'll have little man with us as a family of four. We're so lucky and so blessed."