Irina Shayk Ignites Instagram with daring photos taken against the backdropp of a rocky cliff
The 37-year-old Victoria's Secret star shared the alluring images with the caption "rocky summer," showcasing her affinity for outdoor adventures. Irina recently made a high-profile appearance in London alongside NFL player Tom Brady, 46, following their discreet rendezvous in the United States.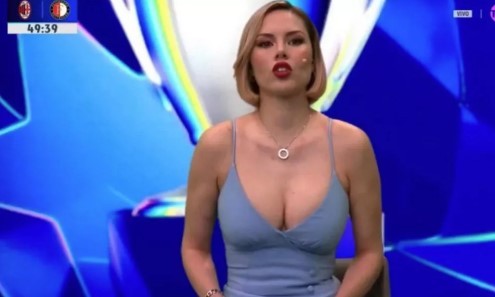 London Escapade and Glamorous Nights: Irina Shayk and Tom Brady embarked on a journey to London earlier this month, marking the continuation of their burgeoning connection. The couple indulged in low-key dates in the United States before their high-profile rendezvous in the UK capital. The 37-year-old Russian model, accompanied by Birmingham City's new co-owner, savored the luxury of a stylish London venue. Irina's sophisticated ensemble, featuring sunglasses, a long coat, and knee-high boots, caught the attention of onlookers when she emerged in Mayfair.
Whispers of Romance and Exclusive Retreat: Amid rumors of their budding romance, Irina and Tom sought solace within the confines of a lavish boutique hotel in London. Their closeness gained momentum after a sleepover at the NFL superstar's residence. The 46-year-old quarterback, who graced Birmingham City's inaugural home game last weekend, maintained a low-key presence as he exited the hotel via a discreet side entrance.
Notable Pasts and New Connections: Irina Shayk's romantic history is intertwined with an array of high-profile figures, including a prior relationship with Bradley Cooper from 2015 to 2022. Her previous connections encompass luminaries such as Kanye West and football star Cristiano Ronaldo. The model was briefly linked with Titanic heartthrob Leonardo DiCaprio, 48, and was mistakenly linked to scandal-ridden Fifa president Sepp Blatter, 87.
Irina Shayk's recent topless photos against the picturesque backdropp of a cliff have ignited Instagram, captivating audiences with her bold embrace of nature's allure. Amidst her outdoor exploits, the model's rendezvous with NFL player Tom Brady in London has fueled curiosity about their evolving relationship. Irina's journey through high-profile connections and new romantic possibilities adds a layer of intrigue to her multifaceted life in the public eye.