Is YOUR marriage in trouble? TRACEY COX reveals the 18 red flags
We put our cars in for an annual service, assuming they'll need an overhaul or, at the very least, a bit of TLC. Yet few of us give our relationships the same attention.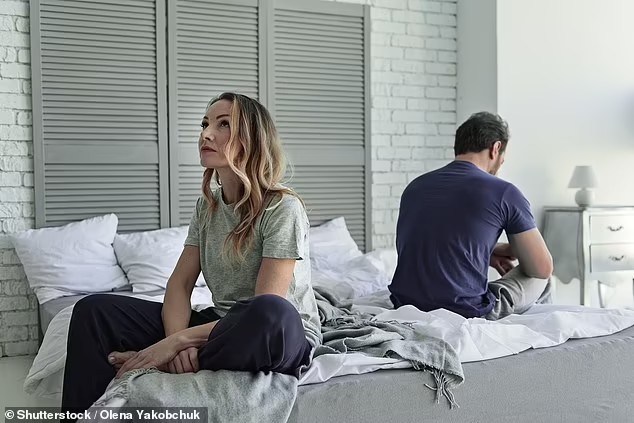 If you don't want your marriage to stall or break down, an annual relationship MOT is a must.
Set a date – anniversaries are an obvious one – and take a good, honest look at yourselves and each other.
Ideally, you'd go through this list together – aiming NOT to say yes to any of the red flags.
If you're not in the right space to do that, answer for yourself then - as best as possible - put yourself in your partner's shoes and try to answer for them.
If you do answer yes to any flags, is the issue new? Great! You caught it early, so it's more easily fixed.
If you're ticking this box every year but it's something neither of you see as a problem, feel free to ignore.
Otherwise: start talking! Now!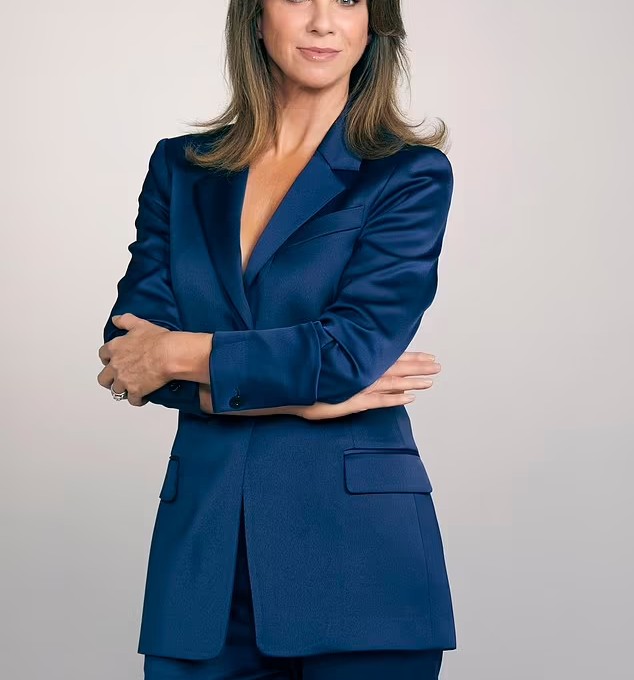 1. YOU AIR KISS RATHER THAN KISS ON THE LIPS
Brushing cheeks is what we do with acquaintances: your partner deserves a direct plant on their mouth. That kiss needs to last more than a mere second, as well.
World-famous couples' expert, Dr John Gottman, says kisses that last six seconds or longer are the key to a happy marriage. It needs to be at least that long to qualify as a 'mindful' kiss rather than a distracted one.
Overhaul: Aim for at least five or six elongated kisses a day: that 30 seconds or so will keep you more bonded than you think.
2. YOU'RE NOT GOOD AT DIFFICULT CONVERSATIONS
What happens when you tackle a touchy subject? Are you able to talk it through rationally and calmly or does one of you storm out, sulk or simply refuse to engage?
Withdrawing from interaction is called stonewalling: shutting down and closing off from your partner. People tend to do this when they are feeling 'flooded' – so agitated and overcome with emotion, they're incapable of responding rationally.
Everyone needs to walk away from heated rows now and then but if it's your default, you are literally building a wall between you and your partner.
Overhaul: If you feel overwhelmed during a discussion ask for a break. Twenty minutes is usually enough to calm down. Agree on a signal beforehand that means 'I'm not coping and I need time alone', then spend it doing something relaxing.
3. YOU DISAGREE ON HOW TO PARENT YOUR CHILDREN
This is the number one red flag for potential damage to a marriage. Parenting is a stressful, thankless task even when it's going well. If you can't agree on any of the limitless decisions on how to raise your children, you're in for a mighty rough ride.
Overhaul: We tend to parent the same way we were as a child - or as a reaction to this. If you're fighting each other every step of the way, sit down and talk about your childhoods and what's influenced you. Understanding why your spouse is arguing for something you don't agree with, can help calm the situation so you can find common ground.
4. YOUR CONVERSATION IS MAINLY ADMIN
There's a certain amount of necessary logistical chat in any relationship. But if all your conversations start with, 'Did you remember to…' or 'Can you pick up…' your relationship has moved from fun to functional.
Most people ask their friends far deeper questions than they do their spouse. Just because you see your partner all the time, don't presume that means you know everything about them.
Overhaul: Ask 'How did that make you feel?' questions after you've asked what happened in their day. Don't be scared to go deep: 'Are you happy with where you are now in life? Are there any dreams you feel are drifting away that we could make come true?'. Aim to ask questions that make your partner feel seen and listened to.
5. YOU WATCH TELLY TO ESCAPE EACH OTHER
For lots of couples, squidging up on the sofa, glass of wine in hand and thumb hovering above the remote, is the longed-for highlight of the day. Nothing wrong with that - so long as you're connecting before and after.
Needs immediate attention: Using television to cover up awkward, uncomfortable silences, is like putting a band-aid on a broken arm. You're not even fooling each other. You haven't just got an elephant in the room, there's a herd. Talk!
6. YOU DON'T FIGHT
If you're not fighting, you've stopped caring. Anger doesn't signal the end of a relationship, indifference does. Sit up and pay particular attention if you were a volatile couple but now don't argue at all. One or both of you have given up trying to find a solution.
Overhaul: Arguments are unpleasant but at least you're expressing emotions, still committed to the relationship and attempting to find a resolution. Don't be scared to have them.
7. YOU DON'T SHARE THE CHORES
By 'chores' I don't just mean unstacking the dishwasher. I'm talking about all the things couples do to make their lives run smoothly. Household stuff and paying bills, organising social events, keeping up with friends and family, picking up the kids, walking the dog.
How equal is the distribution? Does it feel like a fair deal for both of you? If one works and the other doesn't, one of you might take on the lion's share happily. Many women who also work take on the burden automatically but feel resentful doing so.
Overhaul: Make a list of everything that needs doing on a regular basis, rate which chores you both don't mind doing and which you hate, then split fairly.
8. ALCOHOL OR DRUGS ARE BECOMING AN ISSUE
It can be the cause of an unhappy marriage or the symptom of one. Plenty turn to the bottle or drugs to cope when problems arise; when the relationship spirals dramatically downward, substance abuse issues amplify at the same rate.
Needs immediate attention: Pay attention if this is happening to you. It's not only grounds for divorce in some countries, it can also affect child custody.
Substance abuse is serious stuff. If your partner won't accept there is a problem, it might be time to seriously consider the future of your relationship.
9. YOUR PARTNER ISN'T THE FIRST PERSON YOU RUSH TO TELL THINGS
We are closest to the people who know the most about us. If something good or bad happens and you're in a close relationship, calling your partner first should be automatic and instinctual.
If they're not only first but third or fourth down the list, you're in trouble – deep trouble if it's a 'friend' you're starting to share more and more intimate details of your life with.
Needs immediate attention: If you're the last to know or your partner is, you're not respecting the first rule of a healthy relationship. Partners should be the first to know about significant or emotionally important information.
10. SEX HAS STOPPED OR IS STRESSFUL
When you think about your sex life, what do you feel? Happy with where you're at or anxious because your friends seem to do it way more than you do?
Differing libidos – one wants sex much more than the other, or a different style of sex – is the most common sexual problem for couples. It's not easily fixed, and both need to be willing to find common ground.
Overhaul: A relationship without sex is a friendship. Some couples function perfectly well in a sexless relationship.
But both of you must be happy with the state of affairs – or one of you is at high risk of having one. Time for the dreaded talk.
11. YOU CAN'T REMEMBER THE LAST TIME YOU LAUGHED TOGETHER
Being able to laugh at yourself and each other, finding humour in difficult situations, being cheerful and nice to be around…a sense of humour can get you through the worst of times. If you've both lost yours somewhere along the way, even the best of times will feel colourless and grim.
Overhaul: Cultivate private jokes, look for humour in everything, hang around people who see the light side and bring out the best in both of you.
12. YOUR FRIENDS ARE ASKING IF EVERYTHING IS OK
Friends are perceptive. Good friends read us well and are acute observers of what's going in in your marriage.
Sometimes, they see things before you do. The husband who lets his wife wait on him after she's had a rough day. The wife who belittles her husband at a friend's party. (She's 'just having a joke', of course.)
If your friends flag up what they see as a potential problem – and they're not jealous of your relationship – listen hard.
Overhaul: Friends you trust, particularly those who love both of you and have a balanced view of your relationship, are priceless. Value their opinion above that of your family: they tend to be less biased.
13. YOU DON'T LIKE EACH OTHER'S FRIENDS
Lots of people have friends that suited them when they were single and don't survive when they're partnered up.
Usually, you just drift apart, especially when kids come along. Other times, the friendship continues but with resentment. These friends are particularly toxic to a marriage because it's not in their interest for you to stay happily married.
If your partner doesn't like your friends, it usually means they either lead you astray – or see your partner a little too clearly.
Overhaul: Choose your friendships extremely carefully once you're a couple. Surround yourself with happy couples who don't cheat and your chances of lasting the distance are considerably higher. Relationship dissatisfaction and the chance of infidelity rises if your friends aren't contentedly coupled up and monogamous.
14. YOU SPEND YOUR FREE TIME SEPARATELY
What happens when you come home from work? Do you enjoy chatting about your day together as you prepare dinner? Or retreat to different parts of the house? Do you hang out together on the weekend or fill your time with solo pursuits and meet friends separately?
Deliberately organising time solo can mean the relationship feels difficult. Or that you have little in common.
Needs immediate attention: It's important to do things you both enjoy together to constantly create new memories of good times. If you don't have any shared goals or interests, what's the point?
15. YOU DON'T MAKE A FUSS OF SPECIAL DAYS
You don't have to splash lots of cash to make someone feel loved, it really is the thought that counts. A home cooked dinner and a heartfelt card trumps the bottle of expensive perfume the sales assistant recommended every single time.
It's also a cop out to say celebrating milestones just isn't important to you. It's how your partner feels about them that matters.
Overhaul: Even if you think Valentine's Day is commercial codswallop, if your partner thinks of it as a day to express love, that's what you should do.
16. YOU FEEL LONELY
There's nothing lonelier than feeling lonely when you're in a relationship. Even though you have a partner by your side, are you still longing for intimate discussions? For someone to share your problems with, to hold your hand and make things better?
Needs immediate attention: If you feel like your partner really doesn't know you or that you're living with a stranger, tell them. If they don't seem to care, the relationship is already over.
17. YOU WON'T COMMIT TO FUTURE PLANS THAT INVOLVE BOTH OF YOU
Moving house, buying an investment, an expensive holiday abroad, agreeing to help with looking after your ailing in-laws...Big decisions need thought but if your gut instinct screams 'Don't commit! Don't commit!' it could be you've already left the marriage emotionally and are working up the courage to take yourself physically out of it as well.
Needs immediate attention: Be honest with yourself about how committed you are to a future with this person. Then do the right thing. It's cruel to string people along if you've already moved on.
18. YOU DON'T LOOK FORWARD TO COMING HOME
Does your heart sink when you hear your partner's key in the lock? Do they look happy when you're home unexpectedly early – or dismayed?
I'm not suggesting you should be running towards each other in slow motion, Hollywood style, after you've popped out for a pint of milk. But you should look forward to seeing each other when you have been separated for a while.
Needs immediate attention: If you're avoiding coming home or avoiding being home when your partner is, you're on the home stretch to the end. Time for an honest chat – and some therapy.