Israeli Government Criticizes Gigi Hadid for Sharing Pro-Palestine Meme Amidst Conflict
Gigi Hadid, whose father, Mohamed Hadid, is Palestinian, shared a graphic over the weekend that read: 'There is nothing Jewish about the Israeli government's treatment of Palestinians.'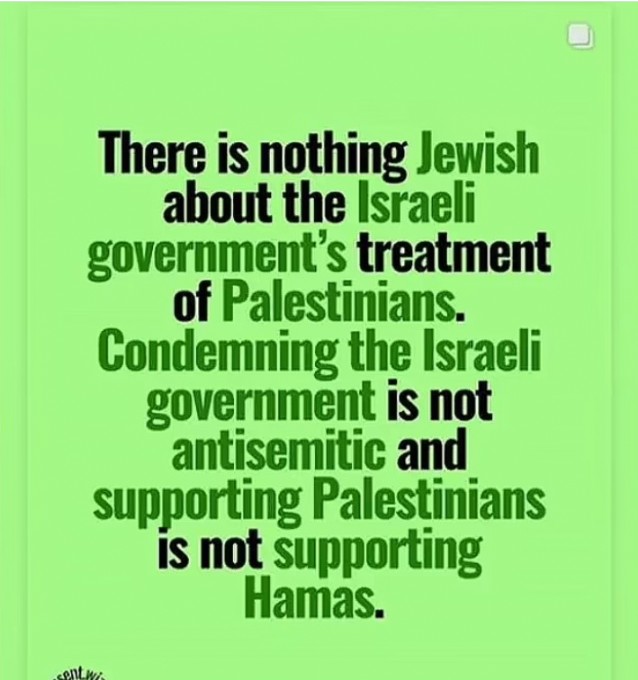 The Israeli government swiftly responded to Hadid's statement, posting a rebuttal on their Instagram story, which read: 'There is nothing valiant about Hamas' massacre of Israelis. Condemning Hamas for what it is (ISIS) is not anti-Palestine, and supporting Israelis in their fight against barbaric terrorists is the right thing to do.'

The State of Israel's Instagram account directed comments specifically at Gigi Hadid, asking if she had been unaware of the situation over the past week and inquiring whether she was turning a blind eye to the violence inflicted on Jewish civilians.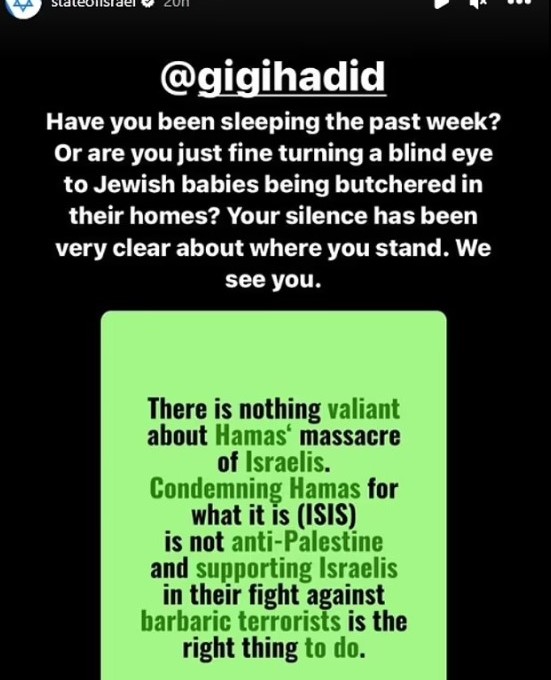 To emphasize the seriousness of the situation, the Israeli government shared a harrowing image of a blood-stained floor, a stark reminder of the violence and loss of innocent lives in the conflict. They implored Hadid to condemn such acts, as her silence could be seen as a lack of support for the Israeli side.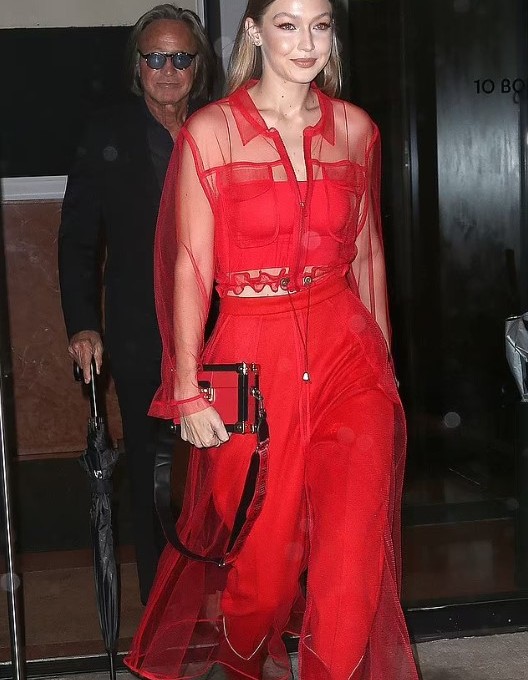 Since the outbreak of the latest conflict, Gigi Hadid has shared multiple statements on social media that appear to equate the actions of the Israeli government and army with those of pro-Palestinian extremists. In her statements, Hadid does not explicitly condemn the actions of Hamas or describe their terrorism as antisemitic. Her main point is that supporting Palestine does not equate to antisemitism, but the stance has been met with mixed reactions.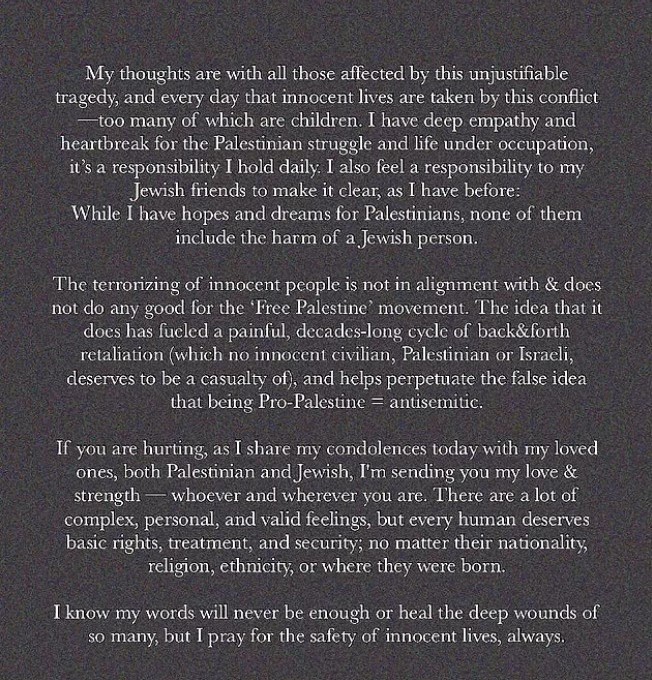 In contrast to Gigi, her younger sister Bella Hadid has not made any public statements regarding the conflict. However, in the past, Bella has been vocal about her support for the Palestinian cause.

The Hadid family's Palestinian heritage is significant, and Mohamed Hadid, their father, has taken it upon himself to ensure that his children understand and appreciate their Palestinian identities. The family's responses to the ongoing conflict reflect their deep connection to the region.
Since a barbaric attack by Hamas that killed numerous Israelis and injured thousands, the death toll has continued to rise on both sides of the conflict. The situation remains a point of international concern and discussion.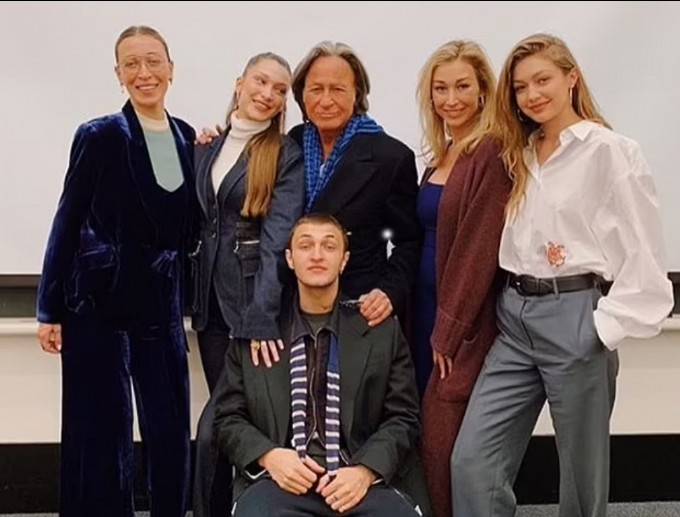 As this challenging situation unfolds, the Hadid sisters' differing approaches to expressing their opinions demonstrate the complexities surrounding the Israeli-Palestinian conflict and its global implications.
Bella Hadid 2023
Bella Hadid is a 26-year-old American model who is best known for her work with Victoria's Secret and other high-fashion brands. She is the younger sister of model Gigi Hadid.
In 2023, Hadid has been busy with a variety of projects. She has walked in runway shows for major fashion houses such as Chanel, Dior, and Versace. She has also appeared in advertising campaigns for brands such as Calvin Klein, Michael Kors, and TAG Heuer.
In addition to her modeling career, Hadid is also a successful businesswoman. She has her own line of eyewear, called Hadid Eyewear, and she is also the co-founder of the activewear brand Kin Euphorics.
Hadid is also a vocal advocate for mental health awareness and body positivity. She has spoken openly about her own struggles with anxiety and depression, and she has used her platform to encourage others to speak out about their mental health.
Bella Hadid Age
Bella Hadid was born on October 9, 1996. She is currently 26 years old.
Bella Hadid Husband
Bella Hadid is not currently married. She has been in a few high-profile relationships, including with singers The Weeknd and Zayn Malik. However, she is currently single.
Bella Hadid Religion
Bella Hadid is a Muslim. Her father, Mohamed Hadid, is Palestinian and her mother, Yolanda Hadid, is Dutch. Hadid has said that she is proud of her heritage and that her religion is an important part of her life.
Bella Hadid Instagram
Bella Hadid's Instagram handle is @bellahadid. She has over 54 million followers on Instagram.
Bella Hadid Parents Nationality
Bella Hadid's father, Mohamed Hadid, is Palestinian and her mother, Yolanda Hadid, is Dutch.
Bella Hadid Sister
Bella Hadid has one older sister, Gigi Hadid. Gigi is also a successful model.