Ivana Knoll, World Cup's Sexiest Fan, Turns Heads in London with Busty See-Through Dress
The Croatian superfan, who gained fame during the tournament in Qatar, continues to captivate audiences with her rising popularity. Since the World Cup concluded, Knoll has been rubbing shoulders with celebrities like Drake and Jamie Foxx and enjoying parties in the United States.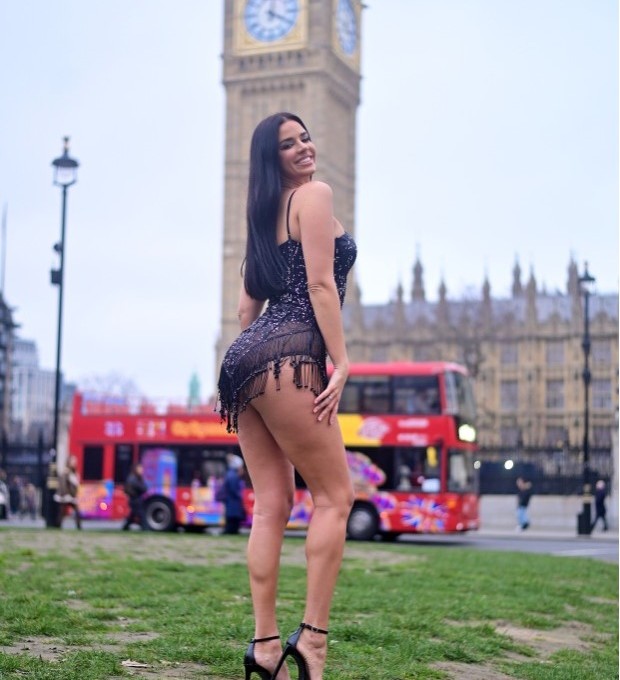 Now, she has arrived in London, embracing the city's atmosphere by posing around the streets of Westminster.
Donning a revealing see-through dress and high heels, Ivana Knoll made a statement as she explored the iconic landmarks of London. She showcased her long legs in front of Big Ben and a classic red bus, capturing attention from passersby, including police officers stationed outside Parliament.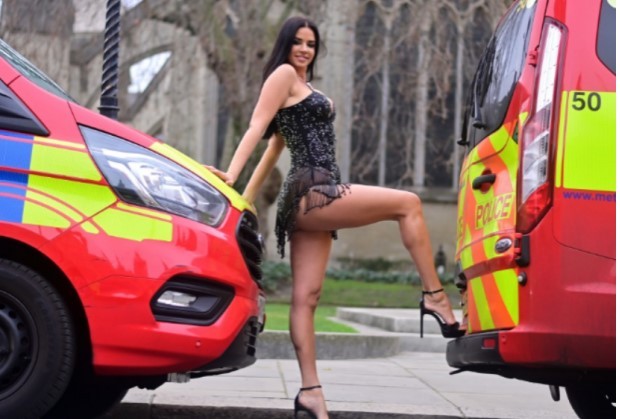 The former Miss Croatia confidently strutted around in her heels and even treated onlookers to a pole dance on a lamppost. Knoll, who has a passion for dancing, excels in pole dancing and belly dancing. She occasionally shares her dance moves on social media, much to the delight of her 3.6 million Instagram followers.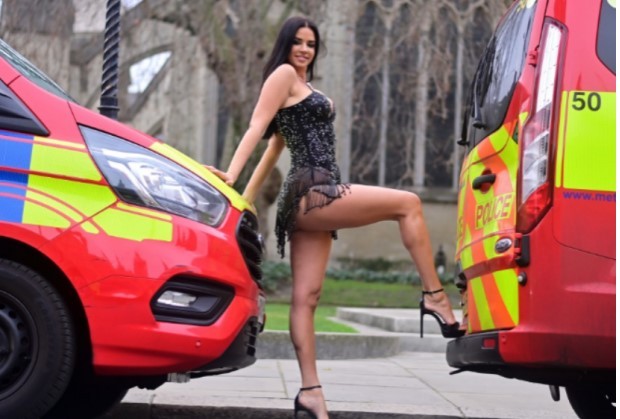 Embracing the London experience, Ivana Knoll attended the Arsenal vs. Manchester City football match last week and received a personalized Arsenal shirt with her name on the back. She continued her London adventure by venturing out in the city and attending the BAFTAs after-party on Sunday.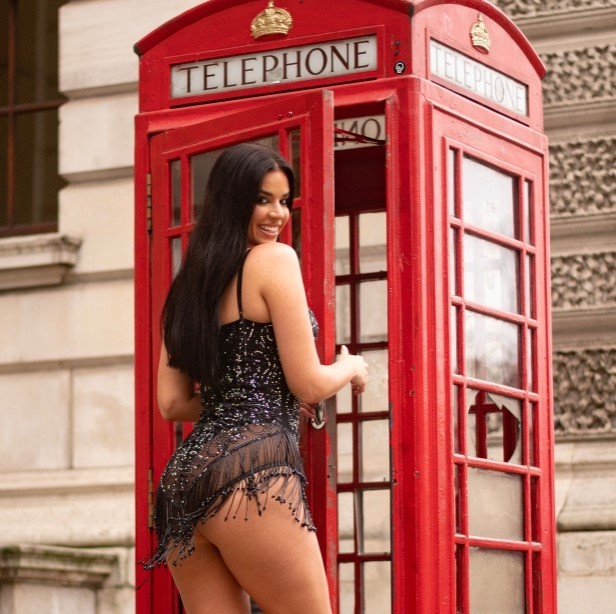 Ivana Knoll's visit to London has been filled with memorable moments, as she immerses herself in the city's vibrant atmosphere. Her striking presence and captivating style continue to make headlines, leaving fans and onlookers eager to see what she does next.