James Cameron: Titan Sub Tragedy Mirrors Titanic Disaster, Says Oscar-Winning Director
In an interview with ABC News, Cameron expressed his concerns about the submersible's safety and the need for proper certification. He drew a parallel between the tragedy and the infamous Titanic disaster, highlighting how warnings were disregarded in both cases, leading to devastating consequences.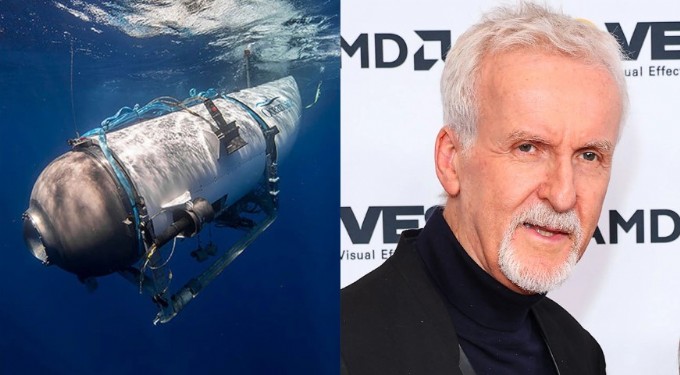 Cameron, who himself has experience as a submersible designer, defended the overall practice of deep-sea dives while acknowledging the challenges involved. He emphasized the importance of understanding that deep submersible diving is a well-established field with a stellar safety record.
Referring to the Titan incident as a "nightmare," Cameron expressed his personal connection to one of the passengers, pilot Paul-Henri Nargeolet. He described the close-knit nature of the submersible community and the difficulty in processing such a tragic loss.
Cameron's film "Titanic," released in 1997, showcased actual footage of the shipwreck and the use of submersibles for exploration.
According to the U.S. Coast Guard, the missing submersible imploded during its dive near the Titanic wreckage site, resulting in the instantaneous loss of all five individuals on board. The confirmation was based on the discovery of debris from the Titan on the ocean floor.
The submersible was operated by OceanGate Expeditions, led by CEO Stockton Rush, who is believed to be among the deceased. Rush has faced criticism in recent days for his previous remarks about safety and the use of uncertified components in the submersible's construction.
The submersible was reported overdue on Sunday, prompting a global response and search-and-rescue efforts in the North Atlantic. Initially, hopes were raised by sonar devices picking up banging sounds, potentially indicating signs of life from the "Titan five." However, subsequent findings of Titan debris near the Titanic wreck suggested that the sub's implosion occurred before rescue operations could reach the site, dashing hopes for survival.
The tragic events surrounding the Titan submersible serve as a somber reminder of the risks and challenges involved in deep-sea exploration.