Jeffrey Carlson, the actor known for his groundbreaking role as a trans character on the soap opera All My Children, passes away at the age of 48
Carlson had been a part of the daytime TV series since 2006, making a significant impact with his portrayal of a trans character on the show. The news of his passing was shared on Twitter by Adam Feldman, the theater editor of Time Out New York, who described Carlson as a "powerful actor."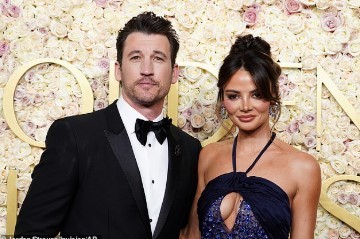 Initially joining All My Children in August 2006 as a character named Zarf, Carlson returned in November of that year as Zoe, a trans woman. His portrayal of Zoe brought attention and recognition to the representation of transgender individuals on television.
The Shakespeare Theatre Company paid tribute to Carlson on Facebook, expressing their sadness at his passing and acknowledging his remarkable performances throughout his career. Carlson's notable stage roles included Lorenzaccio (2005), Hamlet (2007), Free For All in 2008, Romeo and Juliet in 2016, and a 2017 production of Free For All.
Born in Long Beach, California, Carlson was a graduate of the renowned Juilliard School. He made his Broadway debut in 2003 in Edward Albee's play The Goat or Who Is Sylvia. He went on to star in productions such as Tartuffe and The Miracle Worker, where he shared the stage with Academy Award winner Hilary Swank.
In addition to his work on All My Children and the stage, Carlson also gained recognition for his role as a British pop star named Marilyn in the musical Taboo from 2003 to 2004.
Details about memorial services or plans to honor Carlson's legacy have not been announced at this time. His passing is mourned by his friends, family, colleagues, and those who admired and appreciated his talent.