Jennifer Aniston reunites with an actress who appeared on Friends almost 30 years ago as a child... can you guess who she played?
The 54-year-old beauty, who was promoting Murder Mystery-2, looked stylish in a purple floral halter dress and matching shoes as she came face-to-face with the young lady.
The woman, who was beaming with joy at the reunion, wore an orange and red floral print mini dress with her highlighted hair down.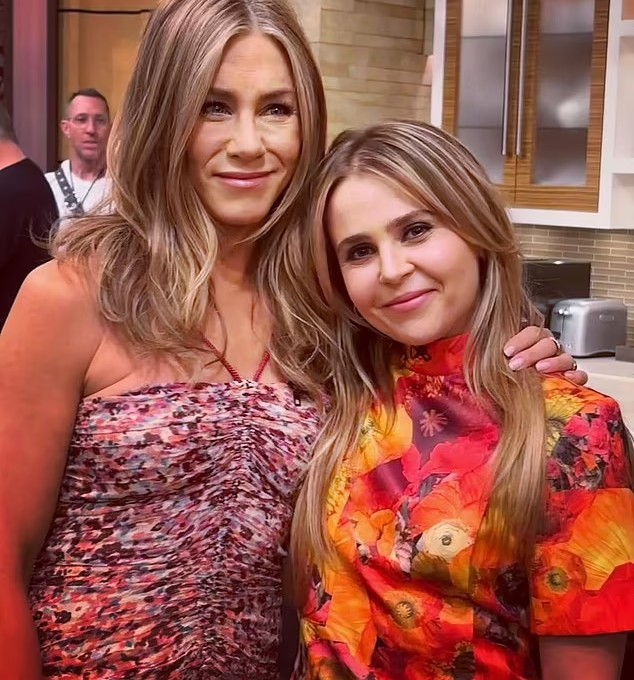 She had a small part on the hit series, which aired from 1994 until 2004, alongside Aniston's character, Rachel Green. But most of her scenes were shot with david Schwimmer, who who played Ross.
Can you guess which role and what episode this actress was involved with?
The woman is 34-year-old actress Mae Whitman.
She had a role on the show in December 1996. It was season three, episode 10 and was titled The One Where Rachel Quits.
Whitman played Sarah, a Girl Scout whom Ross knocked down a flight of stairs by accident.
The synopsis reads: 'Ross accidentally breaks a little girl's leg and tries to help her sell boxes of cookies which re-creates Monica's childhood fixation.
'Rachel quits her job at Central Perk and Joey's Christmas tree selling conflicts with Phoebe's principles.'
Mae was eight years old when she appeared on the hit TV show.
The star said on the show: 'I was on Friends. I played the girl that gets knocked down the stairs with the Girl Scout cookies.'
Jennifer replied: 'Oh my God' as she grabbed her arms.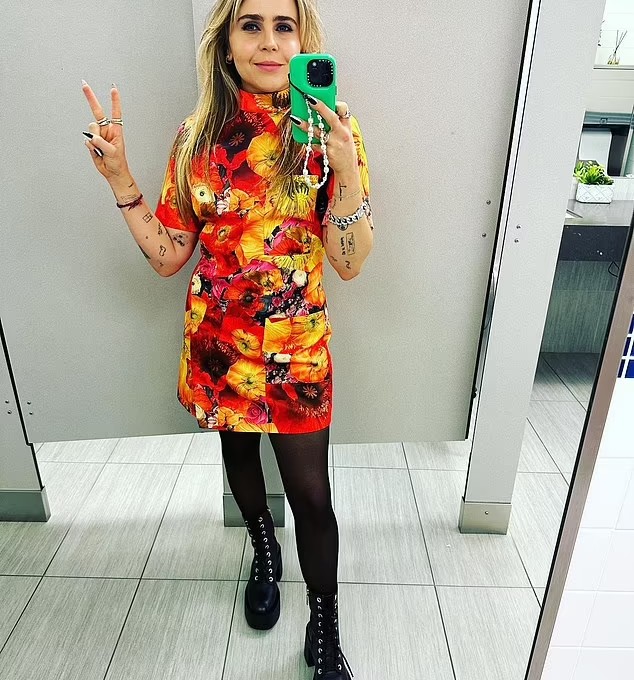 Mae thanked the A lister for being nice to her when she was just starting out her acting career. 'I just wanted to say hi because you were so kind to me. It was my favorite show and you really made me feel like I was a part of the cast,' she shared.
'And you were so kind and you hugged me. Thank you. It's always stayed with me,' she said.
Jennifer said: 'I'm so glad you're good,' before Mae added: 'It's so nice to see you. You're amazing.'
Mae then explained to Kelly and Ryan: 'I'm 8 years old, I think. And I got a call that I was cast on Friends, and it was my favorite show at the time. Why an eight-year-old loved Friends, I can't tell you, but I found something relatable in there. And I remember Jen was so kind to me, she made me feel like I was part of the cast and she took such good care of me, and I wept hysterically when I wrapped.'
She added: 'And I made her a Christmas ornament with her name on it. That was the first time I've seen her. That was a big reunion. That felt amazing to see her. She's so cool. Such a cool person. The universe has its ways.'
Friends was not Mae's first acting role.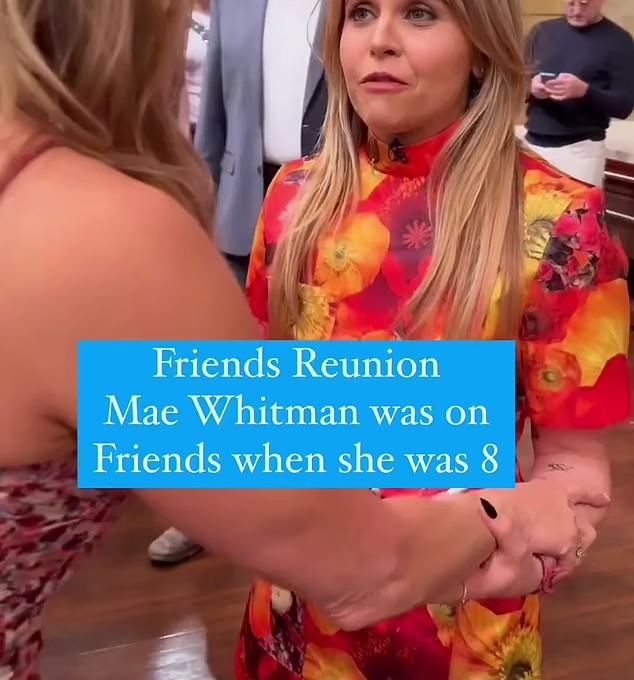 The star got her start in 1994 when she played Casey Green in the Meg Ryan movie When A Man Loves A Woman, which was followed by 1995's Bye Bye Love and a role in Degree of Guilt.
In 1996 she worked on two big movies: Independence Day with Will Smith and One Fine Day with Michelle Pfeiffer and George Clooney.
Other notable roles included playing Bernice Pruitt in Hope Floats with Sandra Bullock in 1998 and 2003's Jungle Book.
Along the way she has had guest starring roles in State Of Grace, Fillmore!, Grey's Anatomy, Law & Order, ER and CSI.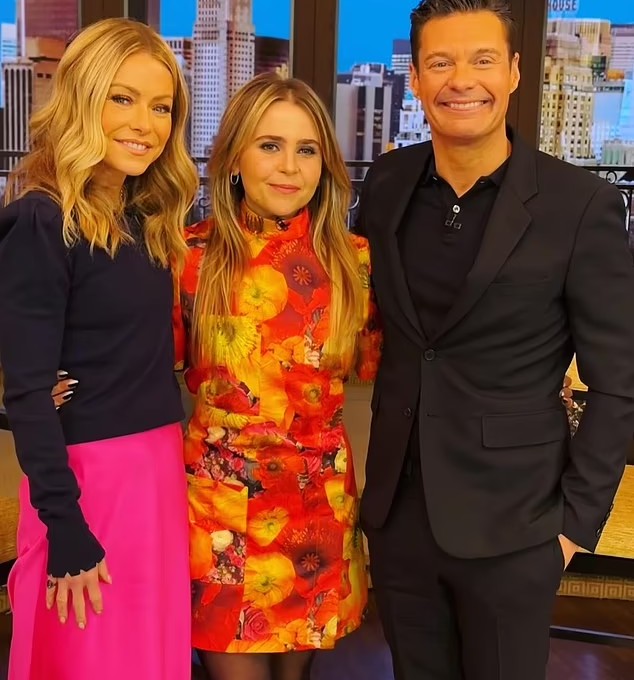 She appeared on 50 episodes of Good Girls, 35 episodes of Family Guy and 23 episodes of The Owl House.
Her next role is as Lindsay in Up Here.
Meanwhile, Aniston had another special guest when she appeared on Live With Kelly And Ryan.
Aniston and hosts Ripa and Seacrest were distracted by her Murder Mystery 2 co-star Adam Sandler.
As a funny prank, he was trying to hide in the audience.
Aniston was the first to point out Sandler. Then the camera made its way to him. 'Did you see Adam Sandler in the audience?' she asked.
Sandler said: 'I just wanted to tell you I'm enjoying the show.'
Aniston then said Sandler was being a 'supportive movie husband.'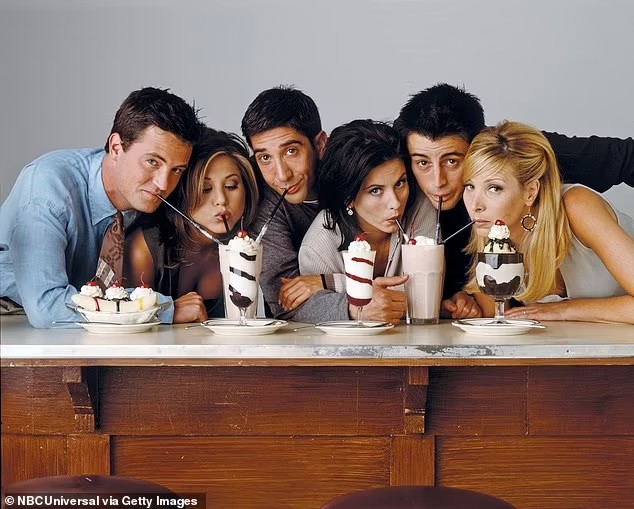 After the fun was over, he came to the stage.
'And by the way, I've been in Jennifer's closet before. It's incredible,' Sandler joked. It took place during a party for his wife, Jackie Sandler.
'It was the middle of a party, Jennifer, and everyone was having fun and Jackie didn't want to leave so I just went into your closet and laid down,' Sandler recalled.
Aniston responded: 'I'm sure that happened.'
The ex of Brad Pitt then said Adam is the real deal, a genuine guy: 'He has consistently stayed who he is to this day,' she said. Sandler had props for her too: 'Jennifer's always been the best.'