Jennifer Garner's boyfriend John Miller quietly supports her at the Hollywood premiere of The Last Thing He Told Me
The actress, 50, who has been enthusiastically promoting the Apple Tv series, The Last Thing He Told Me, looked incredble in a white strapless dress with black vertical lines.
Her chestnut brown bob was styled away from her face in loose waves as she signed autographs for waiting fans.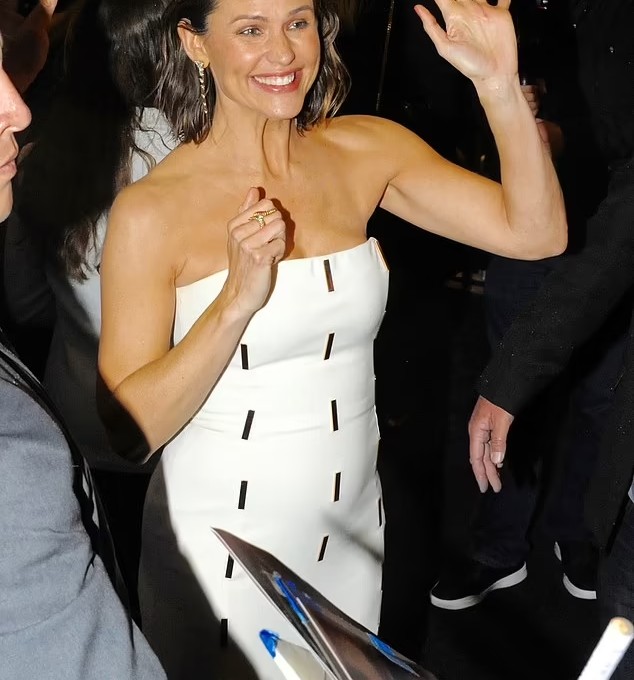 As the leading lady posed on the red carpet with co-star Aisha Tyler, 52, executive producer Reese Witherspoon, 47, and author Laura Dave, 45, US Weekly eported that Jennifer's longtime beau, John Miller, quietly arrived at the theater to support her.
The source revealed the Party Down star was 'glowing' as she walked into the theater, and that the Caliburger CEO sat a few rows behind her during the screening.
The couple have been linked together since 2018, but keep their relationship low key. They are rarely seen in public together.
In the limited series, based on the book by the same name, Jennifer stars as Hannah.
When her husband mysteriously disappears, Hannah receives a note from her spouse asking her to protect his daughter, Bailey, played by Angourie Rice, 22.
The Yes Day star, who is mom to Violet, 17, Seraphina, 14 and Sam, 11, from her marriage to Ben Affleck, 50, told Collider that 'playing a stepmom of someone who isn't thrilled to have you as their stepmom was something that really intrigued me.'
In an interview with People, the Alias star contended, 'The teenager in the story, Bailey, played by the beautiful Angourie Rice, she's a whole other... she's mean.'
'My kids aren't mean — they're teenagers, but they're not mean, adding, 'Not to me.'
'So that was funny,' she continued, 'Just a different layer of teen to deal with.'
The experience was very different than dealing with her own teens on a day to day basis.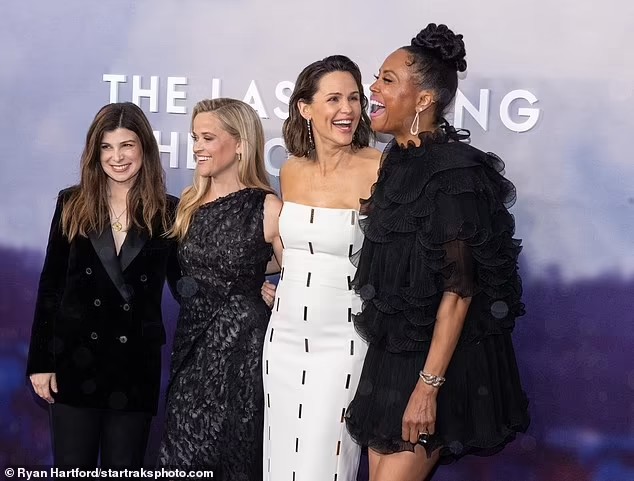 'I just have a huge heart for teenagers,' The Adam Project star said.
'I love them. I love what they're going through. I see how hard it is to be a teen right now.'
In an interview with InStyle, the versatile star explained the dynamic between herself and the young Australian actress.