Jennifer Lawrence steals the show as she makes the rare move of almost spilling out of her PLUNGING top at a SAG party
Jennifer Lawrence made the rare move of showing off her famous figure over the weekend.
The Oscar-winning actress was seen in a plunging black top paired with a leather skirt and high heels at a Screen Actors Guild Awards party on Friday.
The 32-year-old blonde beauty- who was seen at a park in Beverly Hills last week, almost had a wardrobe malfunction as she turned to the side to take a photo with a female pal, W editor Sara Moonves.
The event was the W magazine annual Best Performances event.
Also at the bash was the beauty's husband of almost four years, Cooke Maroney, whom she shares son Cy with. They welcomed the child a year ago.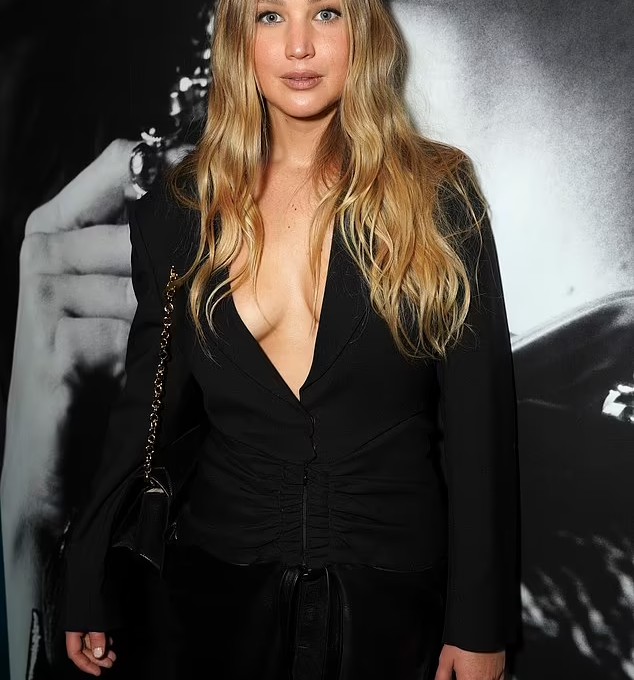 Also at the event were Austin Butler and his girlfriend Kaia Gerber, whose mother is Cindy Crawford.
Other attendees included Michelle Williams, Taylor Russell, Ana de Armas, Danielle Deadwyler, Kate Hudson, Aubrey Plaza, Daniel Kwan, Daniel Scheinert and Baz Luhrmann.
Editor-in-Chief of W Magazine, Sara Moonves, along with W's Editor-at-Large, Lynn Hirschberg hosted the publication's annual Best Performances Party Friday night.
The star-studded affair took place at the Chateau Marmont in celebration of the magazine's Best Performances Issue and the near culmination of the 2023 Awards Season.
Partygoers for the event among Hollywood's A-listers included 2023 Best Performance cover stars Austin Butler, Michelle Williams, Jennifer Lawrence, Taylor Russell, Ana de Armas, as well as W Best Performances feature stars Danielle Deadwyler, Kate Hudson, Aubrey Plaza, Diego Calva, Mia Goth, and Jeremy Pope.
Throughout the night, guests enjoyed light bites, specialty cocktails crafted by Casamigos (which was co-founded by Gerber's dad Rande Gerber), and late-night New York-style pizza and danced to a set by DJ Ross One.
TikTok had dedicated rooms featuring TVs playing Lynn Hirschberg's Screen Tests-turned TikToks in black and white on a loop throughout the evening.
Jennifer's latest outing comes after Miley Cyrus fans began circulating a wild theory that Jennifer had a fling with Liam Hemsworth while making .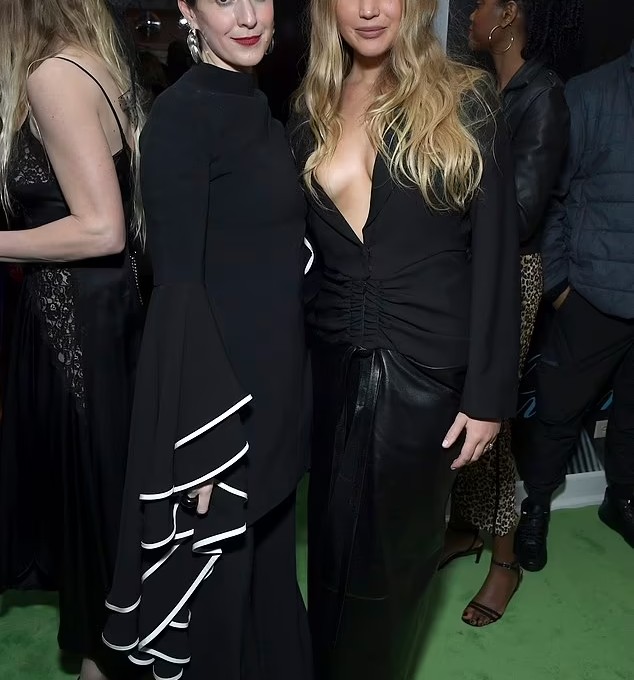 Miley and Liam had a whirlwind on-off relationship before getting engaged in May 2012, two months after The Hunger Games came out.
They eventually tied the knot two days before Christmas 2018, only to break up eight months later and finalize the divorce in January 2020.
The sensational rumors about Jennifer and Liam began swirling a few weeks ago after Miley released the music video for her hit single Flowers.
Her lyrics, which fans believe are about Liam, chart the course of a failed romance in which she and her lover 'built a home and watched it burn.'
The music video features Miley wearing a dazzling gold dress, which a viral TikTok post noted was strikingly similar to the Prabal Gurung gown that Jennifer wore to the Los Angeles premiere of The Hunger Games.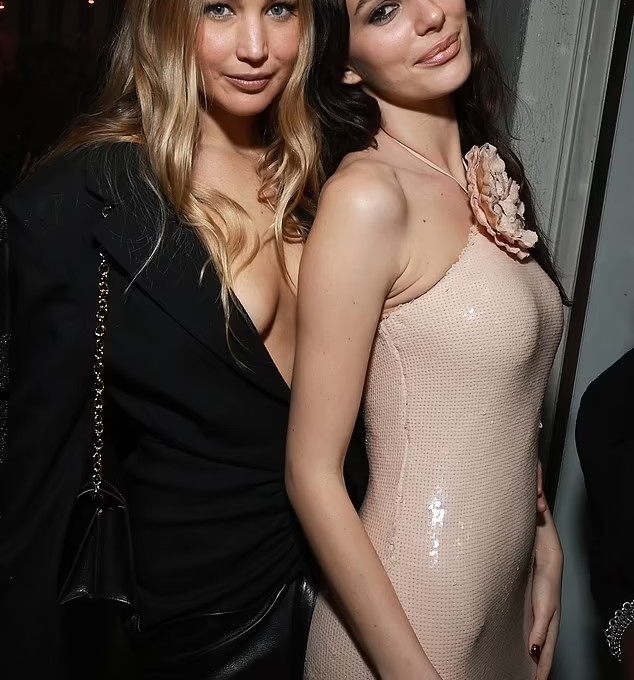 Miley fans then dug up an old Watch What Happens Live interview in which Jennifer admitted she once shared an off-screen kiss with Liam.
Jennifer meanwhile spoke touchingly about motherhood in a vogue interview last year, reflecting on how her outlook had changed since Cy was born.
'The morning after I gave birth, I felt like my whole life had started over. Like, Now is day one of my life,' she gushed.
'I just stared. I was just so in love. I also fell in love with all babies everywhere. Newborns are just so amazing.'
Jennifer added: 'They're these pink, swollen, fragile little survivors. Now I love all babies. Now I hear a baby crying in a restaurant and I'm like, Awwww, preciousssss.'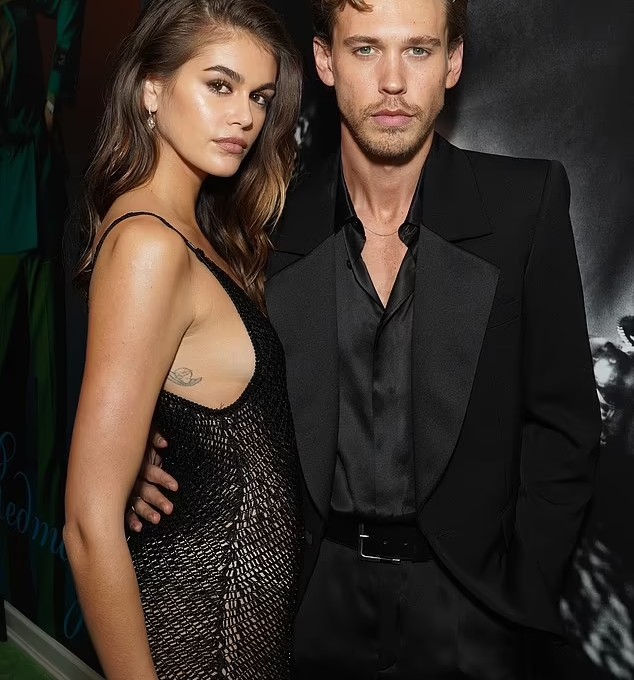 The Don't Look Up actress reflected: 'My heart has stretched to a capacity that I didn't know about. I include my husband in that. And then they're both just, like, out there — walking around, crossing streets.'
Jennifer marveled that her baby is 'gonna drive one day. He's gonna be a stupid teenager and be behind the wheel of a car.'