Jennifer Lopez, 53, shows off her very toned body in a new video to support the Italian lingerie brand Intimissimi: 'Feeling good'
Jennifer Lopez appeared in a new seductive clip shared to social media on Wednesday morning.
The beauty from the Bronx was seen in a purple satin lingerie for the Italian brand Intimissimi which she is the new face of. 'The true meaning of Amore: feeling good and looking great in ıtaly,' said the caption.
The wife of Oscar-winning Ben Affleck, who just bought a $64M mansion in Los Angeles, was getting glammed up for her photo shoot as she talked about how much she loves Italy and shopping.
The 53-year-old performer was wearing a bra with beige lace and matching panties as her long highlighted hair fell over her shoulders.
And the mother to teen twins Max and Emme was also seen modeling the brand in a bedroom as she lay on a bed with white sheets and sat on the end of a wood table.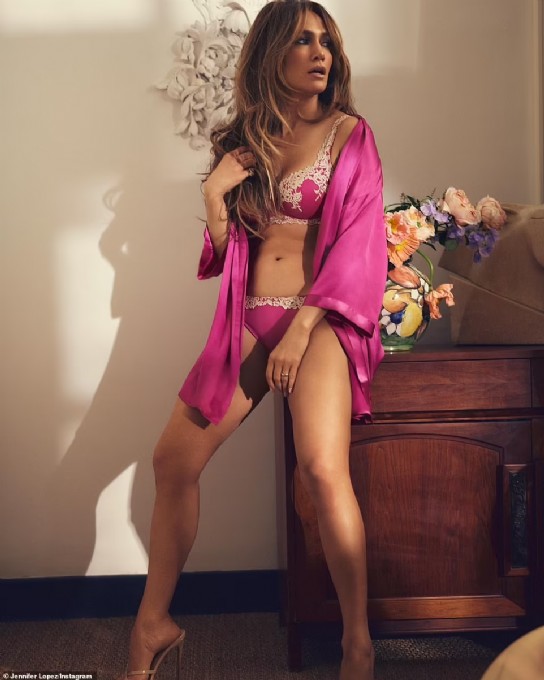 She also flashed her impressive abs as she wore fuchsia, cobalt blue and cherry red bras and undies for the brand's spring look when the images were first released on Tuesday.
The Shotgun Wedding actress added a satin robe as well as pajama sets that fell off her body as she writhed around in a home.
Her long, highlighted hair was worn down as her glam was perfectly done with mauve tones and glossy lips.
The crooner - whose next album is This Is Me... Now - has been the company's latest global ambassador since September 2022. Before that Sex And The City veteran Sarah Jessica Parker posed for the company.
Lopez was seen in a home setting as she modeled the new underthings.
In one set up the Monster In Law actress was laying down on the floor with her belly showing as she had on a red bra and a white pajama set.
She also gave a look at a tattoo on her rib cage.
Next to her was a rust colored book that was opened and laying on the rug.
When on a beige sofa, the Grammy winner had on a fuchsia outfit; she put her arm over her head and also placed her feet up on the back of the furniture in pinup style.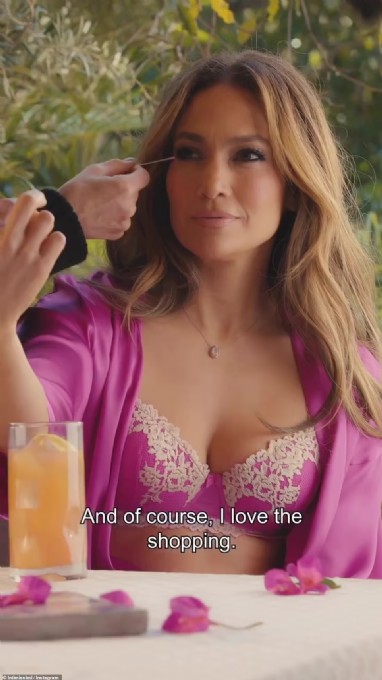 Next the Maid In Manhattan star was in blue as she laid on a bed with white sheets.
Intimissimi tapped JLo to build the brand in the US, where its progress was slowed by the COVID-19 pandemic.
One of their last big name reps was Sex And The City vet Sarah jessica parker.
'With the last two years due to the pandemic we slightly cooled down, slowed our expansion, but … we are looking toward next year to spend again,' said Marcello Veronesi, the group general manager, told WWD in September
Intimissimi - which specializes in bras, briefs, lingerie, vests, and pajamas - still sees massive growth opportunities in the US.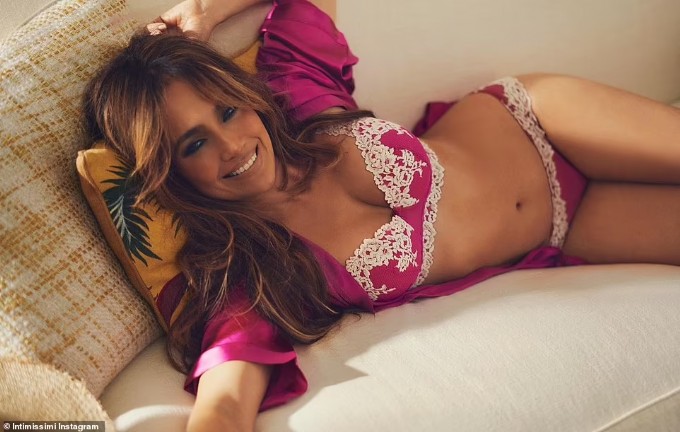 Sandro Veronesi, the company's CEO, explained: 'The market is opening up a new phase after the domination of Victoria's Secret.
'Now there are new brands and we hope to take a part of that market. We have a fashionable proposal for Intimissimi in the States. It will take some time to be known.'
Sandro also acknowledged that there are marked differences between the European and American markets.
He conceded, too, that the brand needs to develop a better understanding of American consumers.
Sandro said: 'We want to grow a lot and we also want to understand better the taste and the preferences of the American public because the two markets are different and the competitors are different.
'So we have to learn a lot, and to invest in opening shops, communication and world expansion.'
Meanwhile, Jennifer previously admitted that her New York upbringing has had a big influence on her style.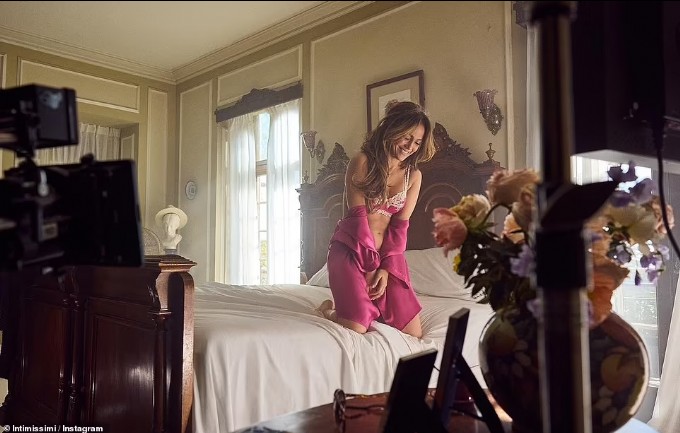 She explained: 'In New York, in the Bronx, it was very, "we dress like a boy with Doc Martens and man pants and a wife beater." It was very Latin, big hoops and eyeliner, and that stayed with me. That mix of toughness and sexiness.'
Jennifer's upcoming album is This Is Me... Now - a follow up to This Is Me... Then from 20 years ago - which was announced in November.
This Is Me...Now chronicles the 'emotional, spiritual and psychological journey' that she has taken over the past two decades, according to a press release.
An 'emotionally raw and honest project, unlike any she has produced before,' she writes and sings about her life and experiences.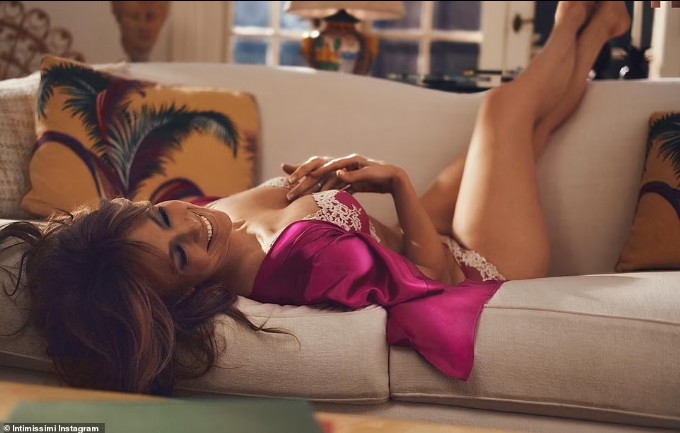 In addition, these autobiographical stories informed by the album 'will result in other very personal projects that will be released next year,' the release teased.
This Is Me…Now looks at her tough childhood, unsuccessful relationships and the emotional journey she has been on.