Jennifer Lopez, 54, Stuns in Sheer Lingerie Line to Mark Launch of 'This Is Me Now' Collection
Jennifer Lopez, the multi-talented singer and actress, made jaws dropp as she celebrated the launch of her latest fashion collection, "This Is Me Now Intimissimi." The 54-year-old superstar showcased more than just her beaming smile while introducing her 41-piece capsule range.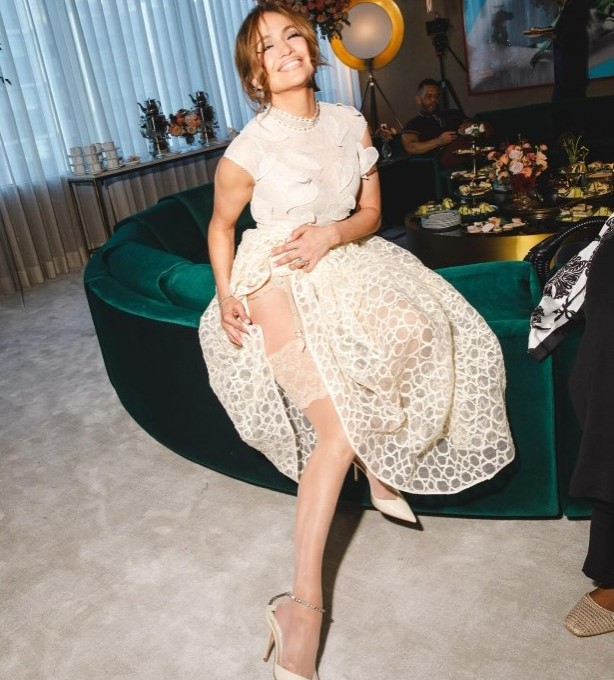 The collection, brimming with sheer thongs, lacy pajamas, and bras in alluring shades of nude, black, and emerald, reflects Jennifer's timeless elegance and allure. The singer, also known as J.Lo, unveiled her flesh-colored stockings as part of the launch, which added a touch of sensuality to the collection.

As a mother of two and half of Hollywood's beloved "Bennifer" power couple alongside her beau Ben Affleck, Jennifer Lopez expressed her sentiments about the lingerie line's launch. She stated, "Lingerie is deeply intimate — it's an embrace that empowers you to feel free and beautiful. It's delicate, it's soft yet reveals the confidence in yourself."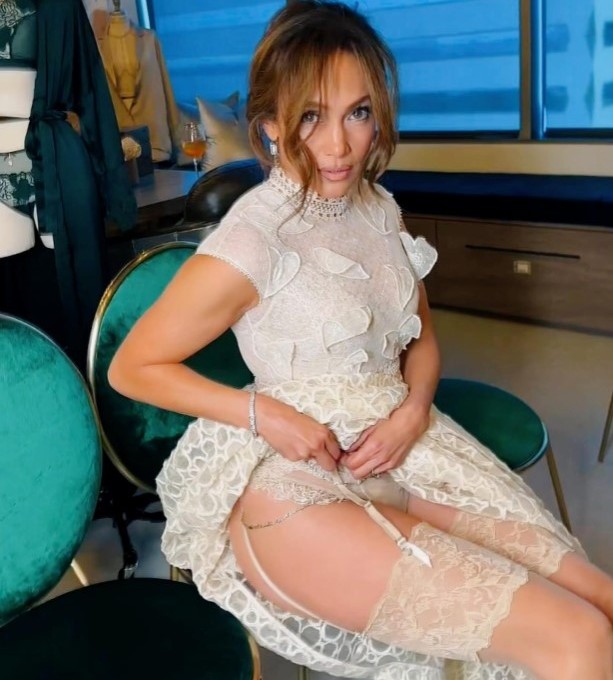 Jennifer Lopez's incredible physique continues to inspire her millions of fans worldwide. However, she recently demonstrated her relatability by indulging in a cheeseburger while visiting a McDonald's drive-thru with her husband, Ben Affleck.

Despite her typically clean eating habits, Jennifer Lopez couldn't resist the temptation of fast food during her visit to Los Angeles. Her personal trainer, Tracy Anderson, shared insights into Jennifer's diet, emphasizing the importance of good, high-quality fuel to support her active lifestyle.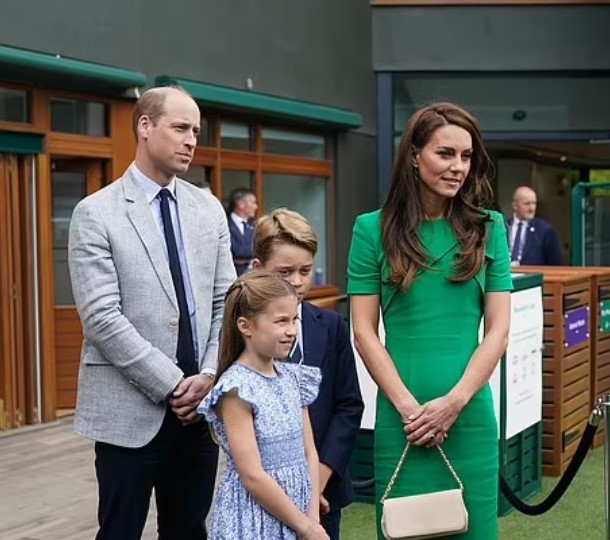 Tracy Anderson said, "I have her eating very clean because she needs really good fuel for all the things she's doing. It's all organic and it's all very well thought out, with the balance of very high-quality proteins and a lot of nutrient-dense food."

Jennifer Lopez's ability to balance a successful career, family life, and her latest lingerie collection launch underscores her unwavering determination and versatility in the entertainment industry. With "This Is Me Now," J.Lo continues to make a mark in the world of fashion.
Worldwide Inspiration: Jennifer Lopez's global fan base draws inspiration from her achievements in music, film, fashion, and her enduring dedication to her craft.
Timeless Sensuality: Her lingerie collection, "This Is Me Now," embraces intimacy and empowers individuals to feel beautiful and confident in their own skin.
Fashion Icon: Jennifer Lopez is celebrated as a fashion icon, known for her impeccable red carpet appearances, stylish outfits, and unique fashion collections.
Healthy Lifestyle: J.Lo's commitment to a healthy lifestyle includes a well-balanced diet featuring organic and nutrient-dense foods. She values the quality of her fuel to support her active lifestyle.
Mother of Two: Jennifer Lopez is a devoted mother to her two children. Her journey as a working mother inspires others and emphasizes the importance of balance between personal and professional life.
"Bennifer" Power Couple: Jennifer Lopez's relationship with actor and director Ben Affleck, collectively known as "Bennifer," has captured the public's attention. The couple's rekindled romance is celebrated by their admirers.
Age-Defying Beauty: At 54 years old, Jennifer Lopez continues to mesmerize fans with her age-defying beauty and impeccable style. Her fashion choices and fitness routine are often a source of inspiration for many.
Lingerie Collection: J.Lo launched her lingerie collection, "This Is Me Now Intimissimi," offering a range of stylish and sensual undergarments, including sheer thongs, lacy pajamas, and elegant bras in various colors.
Career: Jennifer Lopez has had a multifaceted career, excelling in music, acting, and fashion. She has released hit songs, including "If You Had My Love," "Jenny From the Block," and "On The Floor," and starred in numerous films like "Selena," "The Wedding Planner," and "Hustlers."
Jennifer Lopez (J.Lo): Jennifer Lopez, often referred to as J.Lo, is a globally recognized singer, actress, and fashion icon known for her powerful voice, captivating performances, and timeless beauty.