Jennifer Lopez Shines in Stunning Gold Gown Alongside Husband Ben Affleck at LACMA Art+Film Gala
Their appearance at the star-studded event left everyone in awe.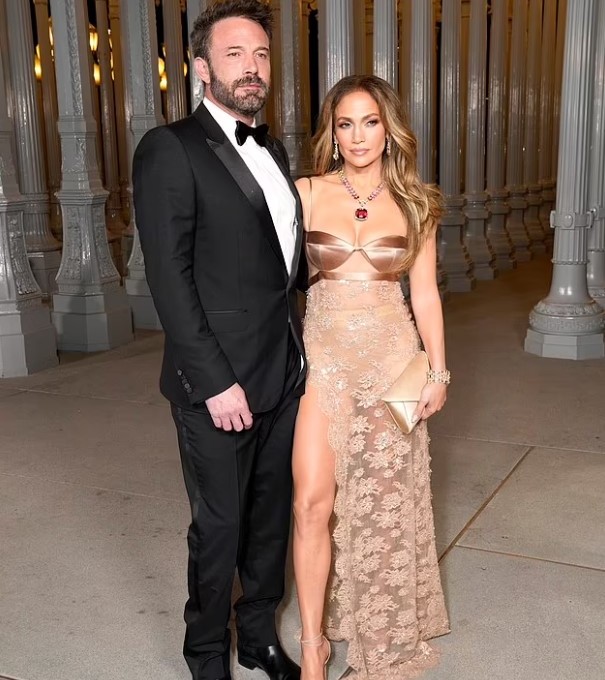 The 54-year-old actress turned heads as she arrived in a semi-sheer gold gown, showcasing her timeless beauty. Ben Affleck, 51, looked equally dashing in a sophisticated black tuxedo, perfectly complementing Jennifer's stunning ensemble.
Lopez's outfit was nothing short of a fashion statement, flaunting her slim figure as she effortlessly stole the spotlight. Her choice of nude platform heels, an eye-catching ruby necklace, and a gold clutch bag perfectly accessorized the look.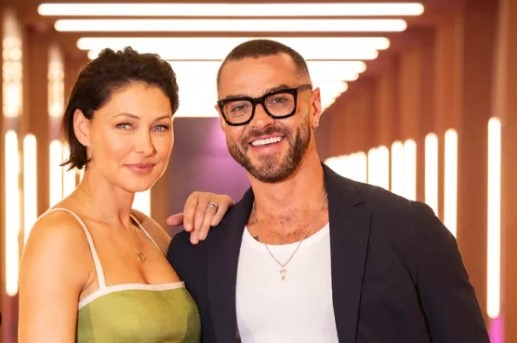 The glamorous couple appeared happier than ever as they cuddled up for a sweet photo opportunity at the gala. Their presence added to the glitz and glamour of the evening, graced by luminaries from the realms of art, film, fashion, and entertainment.
This year's LACMA Art+Film Gala marked the twelfth annual celebration, with artist Judy Baca being honored for her contributions to the art world. The event was co-chaired by LACMA trustee Eva Chow and the renowned actor, Leonardo DiCaprio, for the twelfth consecutive year.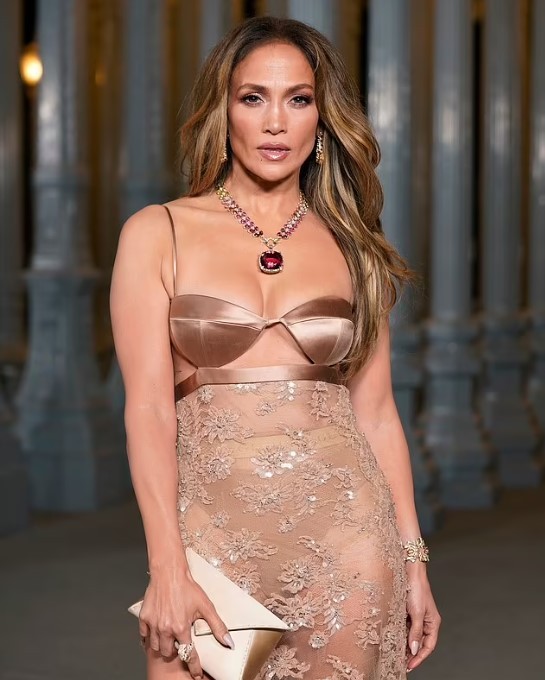 Not only did the gala dazzle with star power, but it also served a noble cause. Proceeds from the event contribute to underwriting LACMA's initiative to further integrate film into the museum's curatorial programming. Additionally, the funds support LACMA's broader mission.
Jennifer Lopez's recent outing comes amid a period of increased confidence, which she attributes to her loving relationship with Ben Affleck. In an interview with Vogue, the "Jenny From The Block" singer expressed how Ben has helped her recognize her self-worth and feel more valued than ever before.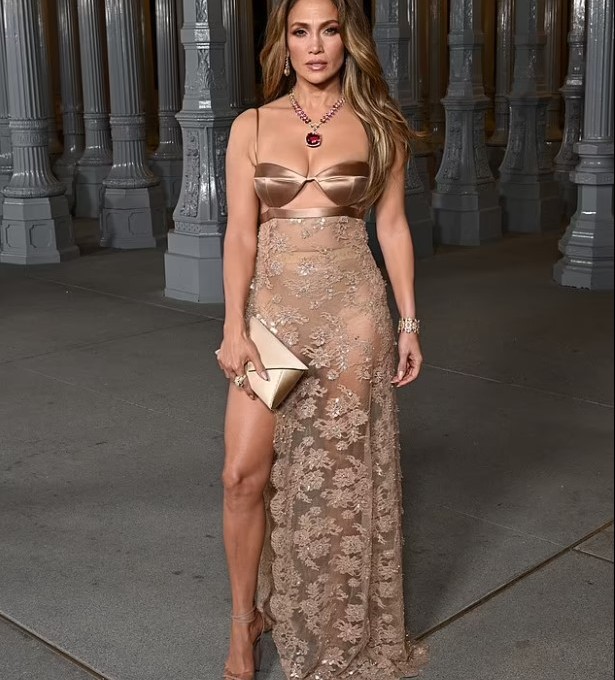 "Ben wants me to understand my worth and know my value," she shared, conveying how their relationship has brought her comfort and confidence. The chart-topping star added that she has reached a point in her life where she loves every part of herself unapologetically. This self-assuredness extends to her body, her voice, her choices, and even her past mistakes, all of which have played a pivotal role in shaping her into the person she is today.
Jennifer Lopez has been maintaining a busy schedule, actively promoting her beauty line and the alcoholic beverage Delola. Alongside her business ventures, she is working on her new album, "This Is Me... Now," and putting the finishing touches on the film "Atlas," which explores the story of an AI soldier determined to end war by ending humanity. Her unwavering dedication to her craft and her unapologetic self-love serve as an inspiration to many.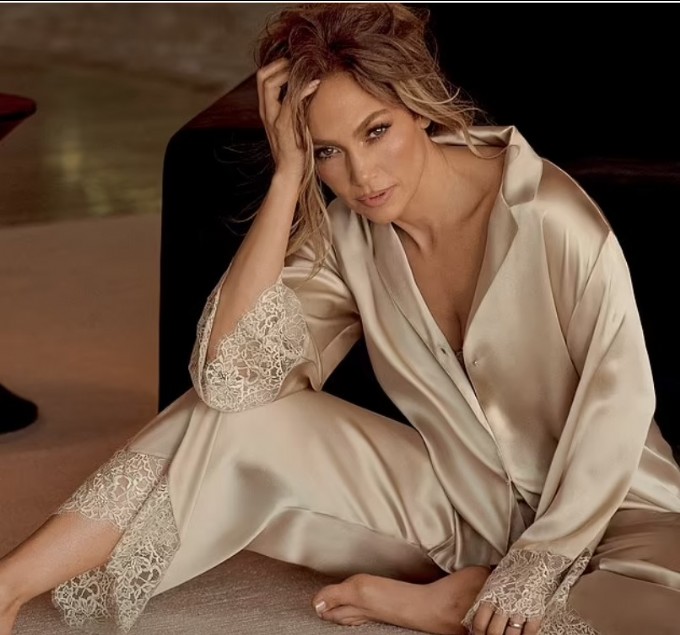 Jennifer Lopez, also known as JLo, does not have a college degree. She began her career in the entertainment industry as a dancer, singer, and actress without pursuing higher education.
JLo came into the public eye in the early 1990s, but her breakthrough came in 1997 with her portrayal of the late singer Selena Quintanilla-Pérez in the biographical film "Selena."
Jennifer Lopez has two children. She gave birth to twins, a son named Maximilian David and a daughter named Emme Maribel, on February 22, 2008, with her then-husband Marc Anthony.
To send a message to Jennifer Lopez, you would typically need to contact her through her official social media accounts or her professional representation. She can be reached on platforms like Instagram, Twitter, or through her official website. However, please note that reaching out directly to a celebrity may not guarantee a response, as they often have teams managing their communications.
As for Ben Affleck:
Ben Affleck attended Occidental College in Los Angeles but did not graduate.
Ben Affleck is known for having a Boston accent, as he is originally from Boston, Massachusetts.
Ben Affleck was previously married to Jennifer Garner, but they separated in 2015 and finalized their divorce in 2018. As of my last knowledge updat in January 2022, they had both moved on with their respective lives.
Yes, Ben Affleck is currently in a relationship with Jennifer Lopez. They rekindled their romance in 2021 after briefly dating in the early 2000s.