Jennifer Lopez Stuns in Bikini as She Celebrates 54th Birthday with Family and Friends
Renowned for her electrifying performance of the chart-topping anthem "Let's Get Loud," Jennifer Lopez recently shared an exclusive peek into the extravagance that marked her birthday celebrations. The most recent installment of her widely anticipated "On The JLo" newsletter, released on the last day of July, unveiled a series of captivating photographs that provided an intimate glimpse into the dazzling event.

Within these captivating snapshots, Lopez radiated an unparalleled aura of confidence and beauty, donning an attention-commanding black Valentino bikini adorned with a striking and memorable green-and-white panther pattern. However, before slipping into this daring two-piece ensemble that showcased her incredible physique, she artfully draped herself in a sheer black Valentino kaftan. This ethereal piece not only offered a sense of anticipation but also echoed the eye-catching panther print that defined the event's atmosphere.

The meticulously chosen beach ensemble was perfectly complemented by a chunky diamond choker, a true testament to luxury and elegance. A sophisticated gold chain, adorned with a pendant shaped like a key, graced her neck delicately. Captivating gold earrings designed by the esteemed brand Misho adorned her ears, serving as artistic accents that harmoniously contributed to the ensemble's allure. To crown her chic and sun-soaked appearance, Lopez confidently selected a black fedora as her initial choice of headwear, though later in the day, she effortlessly transitioned to a tan hat, reflecting her innate sense of style and comfort as she embraced relaxation in the cooling embrace of water.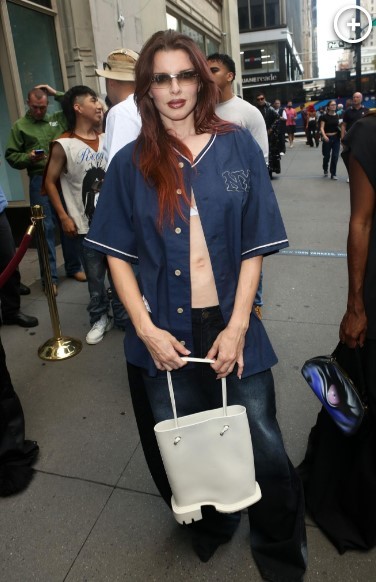 One of the visual treasures within the collection provided an up-close and tantalizing view of her patterned bikini, allowing her audience a glimpse of her well-toned abs. The scene was set on the expansive patio of the couple's lavish $60 million Beverly Hills mansion, providing the perfect backdropp for Lopez to showcase her joyful spirit as she playfully danced, encapsulating the carefree essence of the celebration.
As revealed in her heartfelt newsletter, the themed birthday extravaganza, aptly named "Mediterranean chic," was orchestrated with generosity and warmth by none other than Affleck himself. Surrounded by their nearest and dearest friends and family, the event emanated an aura of luxury that was tangible. Lavish bouquets of pink flowers graced the surroundings, elaborate charcuterie boards tantalized palates, and a spirited ambiance of dance pervaded the gathering, adding to the jubilation of the day.
In her words of gratitude, Lopez conveyed her heartfelt appreciation for the overwhelming love and recognition she received from those closest to her heart. She shared her genuine joy in the current chapter of her life's journey and extended her sincere wishes for her readers to experience the same warmth and happiness in their own lives.

The festivities held a sense of familial intimacy, encompassing all of their children and creating an environment perfect for a sun-soaked poolside celebration. Alongside Lopez's twins, Emme and Max, both aged 15, Affleck's 11-year-old son, Samuel, participated wholeheartedly in commemorating the special day of their beloved stepmother. Yet, it is important to mention that Affleck's daughters, the 17-year-old Violet and 14-year-old Seraphina, from his previous marriage to Jennifer Garner, were, unfortunately, not present to partake in the festivities.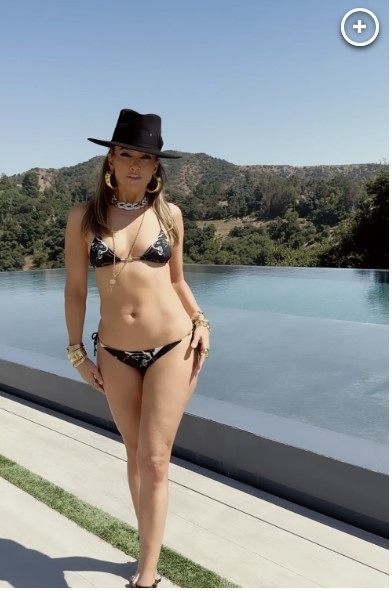 In a remarkable convergence of celebration, the significance of the month was amplified as it marked an entire year of marital bliss for Lopez and Affleck. The couple, deeply in love, commemorated this milestone with a romantic dinner at the prestigious Giorgio Baldi restaurant, nestled in the picturesque landscape of Santa Monica. For this poignant occasion, Lopez emerged as a vision in bridal white, while Affleck chose an impeccably tailored all-black ensemble, symbolizing their unity and enduring commitment.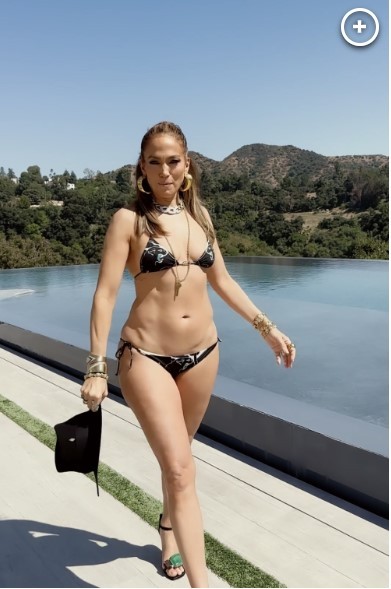 With the intertwining of this grand birthday celebration and the heartfelt anniversary, the month shone brightly as a testament to the multifaceted talents and immense capacity for joy that Jennifer Lopez embodies. Her unwavering ability to inspire and captivate her global fanbase remains an unparalleled force. Through her timeless beauty, unrelenting dedication, and boundless talent, Jennifer Lopez continues to stand tall as an indomitable icon within the expansive realm of entertainment.

Filmography of Jennifer Lopez:

Selena (1997)
Out of Sight (1998)
The Wedding Planner (2001)
Maid in Manhattan (2002)
Shall We Dance (2004)
Monster-in-Law (2005)
The Back-up Plan (2010)
Hustlers (2019)
Marry Me (2022)
Jennifer Lopez's Physical Measurements:

Height: 5 feet 5 inches (1.65 meters)
Foot Size: 8.5 (US)