Jennifer Lopez Stuns in Intimissimi Lingerie Ahead of 54th Birthday Celebration
The multi-talented singer, known as "Jenny from the Block," recently celebrated her first wedding anniversary with actor Ben Affleck. Now, she is wowing audiences with her flawless physique in a lacy white bra and panty set complemented by a black, white, and red print robe.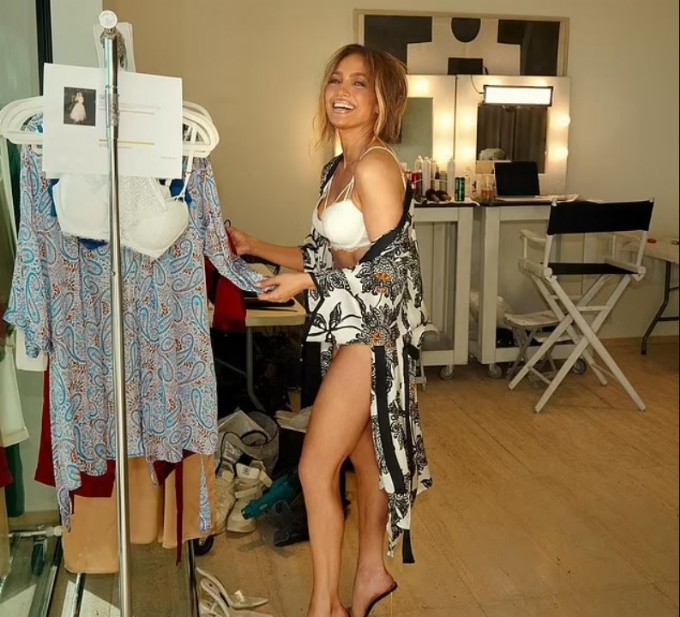 In the alluring photos, Lopez's honey blonde hair cascades elegantly in a loose updo, adding to her irresistible charm. Captioning the post with "Getting ready to celebrate," accompanied by a birthday cake emoji and party horn emoji, she exudes excitement and joy.
The mother of two paired the ensemble with clear high-heeled sandals, exuding confidence and grace in every frame. Jennifer Lopez's captivating look is a result of her collaboration with Intimissimi, a brand known for its elegant and sensuous lingerie designs.
For this shoot, the "Marry Me" actress donned the Delicious Sofia Balconette Bra, priced at $69, and the Delicious 80s Style Brazilian panty, available at $15. Completing the ensemble was the Delicious Viscose Satin Kimono, adding a touch of sophistication and allure, retailing at $79.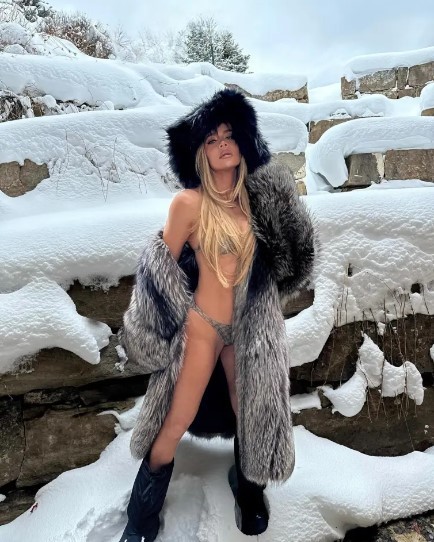 Jennifer Lopez's age-defying appearance is a testament to her dedication to fitness and wellness. Her rigorous workout routine, under the guidance of trainer Dodd Romero, includes circuit training with various abdominal exercises and sit-ups using a 45-pound plate.
The "Hustlers" star follows an intensive training regimen of an hour, four to five times a week, targeting different body parts each day. Lopez is committed to her fitness journey and often hits the weights first thing in the morning, even after late-night outings.
She shared her motivation with Us Weekly, saying, "Sometimes, I work too late the night before, and I'm like: 'Ugh, I can't do this.' But I tell myself: 'Just do it. It's only an hour.' It's just talking yourself off the ledge of being a lazy bum."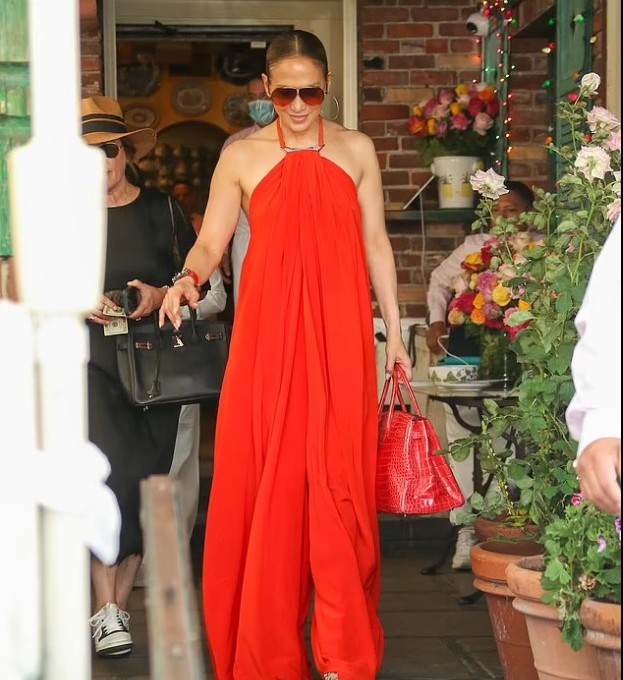 Embracing her age and body transformation, Jennifer Lopez admitted, "I see pictures of myself in my twenties and go, 'Oh, I look better now.'". As she continues to dazzle fans with her timeless beauty and unwavering dedication to fitness, Lopez is an inspiration for many to embrace their best selves at any age.