Jennifer Lopez Unveils Her Nighttime Beauty Regimen: A Touch of Glam Even at Bedtime
The iconic artist and wife of Ben Affleck has always been known for her radiant and glamorous appearance.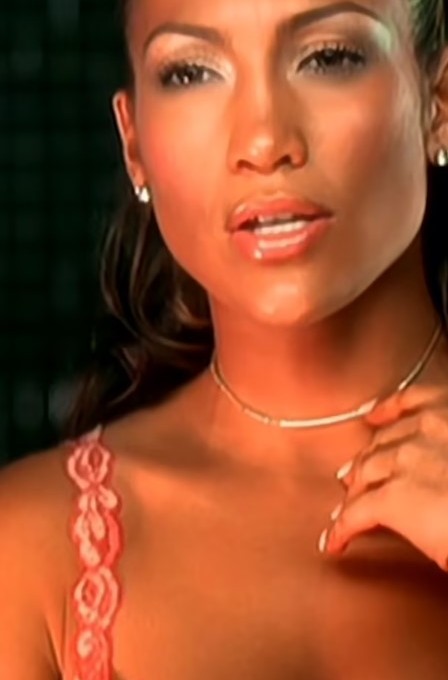 In a candid discussion about her evening beauty routine, she emphasized the importance of maintaining a touch of glamour, even as she prepares for a good night's sleep.

"After cleansing and moisturizing, I take care of my lips too," the Hustlers actress revealed during a recent interview. The balm, a new product from her beauty line, has garnered excitement among her fans.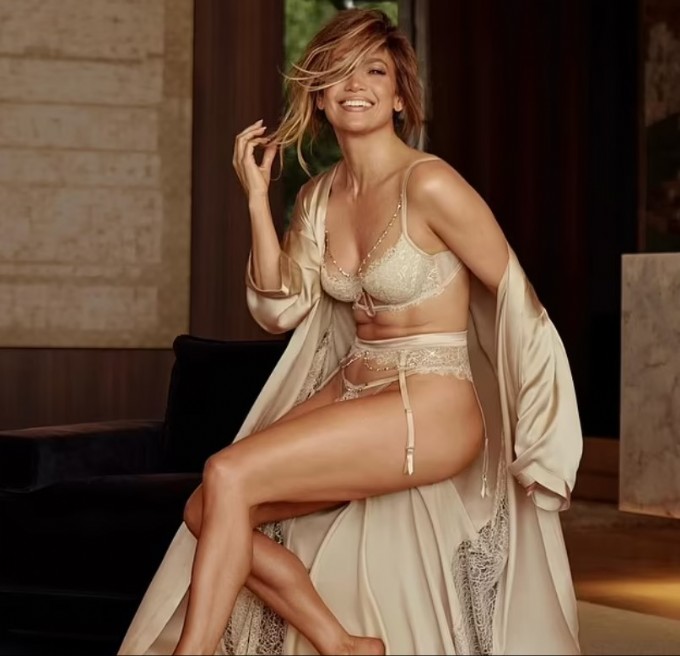 Lopez stated, "I'd be lying if I said I still didn't want to look a little glamorous when I climb into bed at night."

As a devoted mother to teenagers Max and Emme, Jennifer recognizes the allure of a glossy finish. "There's nothing really like a glossy finish to make you look instantly pulled together," she expressed. "It's become that final touch on no-makeup days and on full-glam days."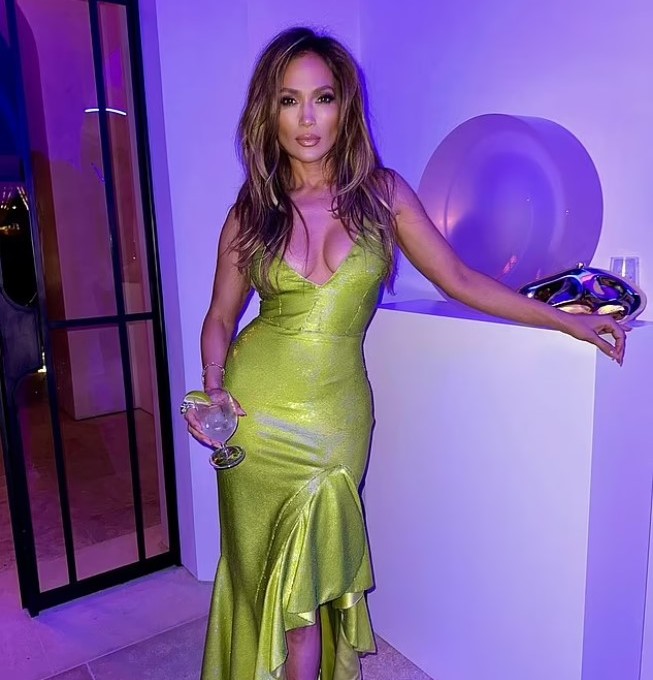 The actress, singer, and beauty mogul has meticulously crafted the formula to perfection. "This is meant to end my search for the perfect lip balm, so I wasn't willing to compromise on this formula," she emphasized. "The texture was very important to me. It's buttery and it has a glossy finish. So you can wear it during the day, but if you [apply] a little bit extra at night, it's a really hydrating mask."

Apart from the formula, Lopez also considered the scent, opting for a delightful "sweet flan de vainilla" fragrance. "We created a sweet flan de vainilla scent that I'm obsessed with. It took over a year to get it right," she shared.

The star's Beso Balm has already become a hit among her colleagues and friends. Jennifer chuckled as she revealed, "You know it's a winning formula when everybody around is trying to steal your samples. They're like, 'You don't need this, right? You're going to get more?' And then mine would disappear. But I guess it's a good problem to have."

As the holiday season approaches, Lopez shared her excitement about spending Christmas with Ben Affleck and the children. "I've always loved the holidays since I was a little girl, but I've really embraced them since I've had kids," she confessed. "The baking cookies, decorations, dressing up, festive music, giving gifts, seriously I can't get enough of it. But I love to spend quality time with family for sure."

Jennifer Lopez continues to inspire us not only with her beauty but also with her genuine love for family and the holiday spirit.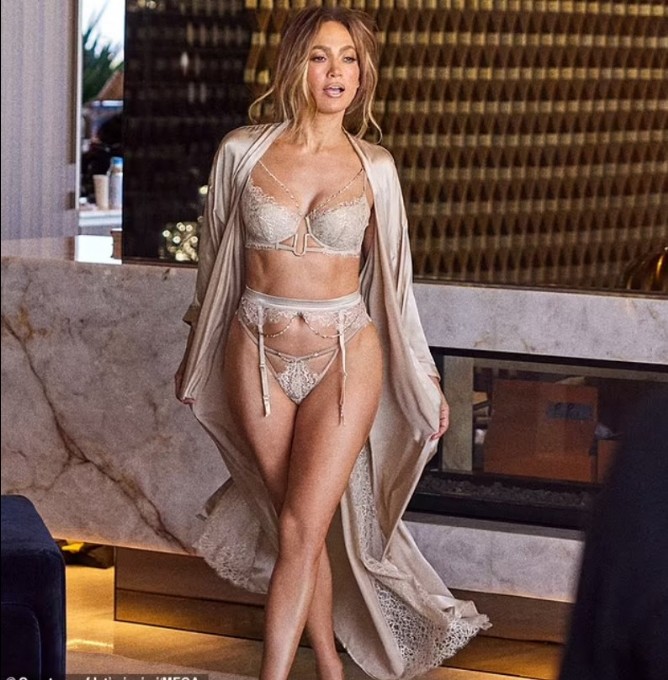 Jennifer Lopez 2023: Jennifer Lopez is still one of the most popular and successful entertainers in the world in 2023. She is a singer, actress, dancer, businesswoman, and fashion icon. Lopez has sold over 75 million records worldwide, making her one of the best-selling Latin artists of all time. She has also starred in several successful films, including Selena, The Wedding Planner, and Hustlers.
In 2023, Lopez is still very active in her career. She is currently on tour in support of her latest album, This Is Me... Now. She is also working on several new film and television projects.
Lopez is also a successful businesswoman. She has her own fashion line, JLO by Jennifer Lopez, and her own fragrance line. She is also a partner in the production company Nuyorican Productions.
Lopez is a role model for many people around the world. She is known for her work ethic, her dedication to her family, and her positive attitude. She is an inspiration to many people, and she continues to achieve success in all areas of her life.
Jennifer Lopez and Ben Affleck in 2023: Jennifer Lopez and Ben Affleck are one of the most talked-about couples in Hollywood. The two rekindled their romance in 2021, and they got married in August 2022.
In 2023, Lopez and Affleck are still very much in love. They have been spotted out together on numerous occasions, and they always look happy and content.
Lopez and Affleck are also very supportive of each other's careers. Lopez is currently on tour in support of her latest album, This Is Me... Now. Affleck is also working on several new film and television projects.
Lopez and Affleck are a true power couple. They are both successful in their own right, and they are also very happy and supportive of each other. They are an inspiration to many people, and they continue to be one of the most popular couples in Hollywood.
Here are some of Jennifer Lopez and Ben Affleck's highlights in 2023:
They celebrated their one-year wedding anniversary in August.
They appeared together on the cover of Vogue magazine.
They were both nominated for Golden Globe Awards.
They launched a joint production company called Affleck/Lopez Productions.
They were named one of the most powerful couples in Hollywood by Vanity Fair magazine.
Jennifer Lopez and Ben Affleck are a true love story. They have been through a lot together, but their love for each other has only grown stronger over time. They are an inspiration to many people, and they continue to achieve great things together.
Is Jennifer Lopez Mexican: No, Jennifer Lopez is not Mexican. She is of Puerto Rican descent. Jennifer Lopez was born in The Bronx, New York, to Puerto Rican parents. While she has celebrated her Puerto Rican heritage, she has also embraced various Latin American and Hispanic cultures in her career.
Jennifer Lopez Instagram: Jennifer Lopez is active on Instagram, where she shares updates about her career, personal life, and various projects. Her Instagram handle is often used to engage with her fans and followers.
Jennifer Lopez Children: Jennifer Lopez is a mother to twins, a son named Maximilian David Muñiz and a daughter named Emme Maribel Muñiz. They were born on February 22, 2008.
Jennifer Lopez Age: Jennifer Lopez, also known as J Lo, was born on July 24, 1969. As of October 2023, she is 54 years old.
J Lo Ben Affleck: "J Lo" is a popular nickname for Jennifer Lopez, and Ben Affleck is a well-known actor and filmmaker. The combination "J Lo Ben Affleck" likely refers to their relationship and collaborations.
Jennifer Lopez and Ben Affleck: Jennifer Lopez and Ben Affleck, often referred to as "Bennifer," are a high-profile celebrity couple. They have a history of dating that began in the early 2000s, and they rekindled their romance in 2021, making headlines worldwide.