Jessica Alves Channels JLo Vibes in Ibiza with Daring Dress
Jessica Alves, the British-Brazilian reality star, turned heads in Ibiza as she stepped out in a daring dress reminiscent of Jennifer Lopez's iconic Versace gown from the 2000 Grammys. The plunging green number showcased Jessica's sensational figure as she enjoyed a lunch date in the Spanish sunshine.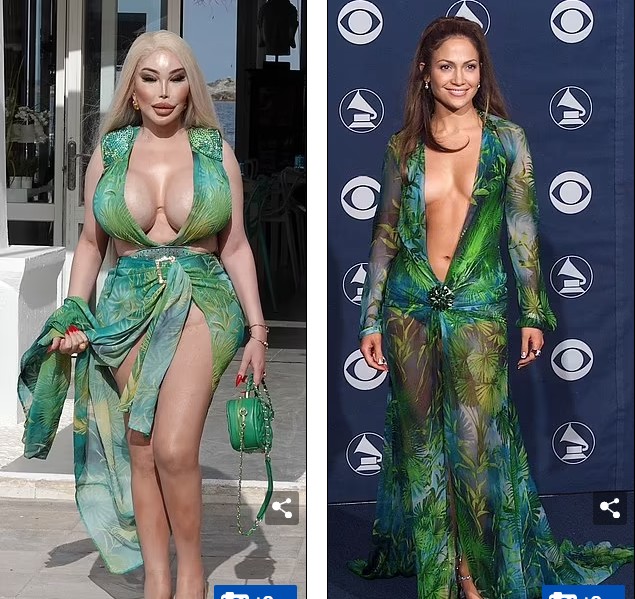 Despite not being on a red carpet, Jessica didn't miss the opportunity to strike her best poses, exuding confidence and glamour. The flowing leaf-print fabric of the dress barely covered her ample assets, and she paired it with gold shoes, adding a touch of elegance to her ensemble.
This much-needed vacation in Ibiza follows Jessica's recent revelation about her mental health struggles following complications with her XXL butt implants. With 2220cc implants and over 100 surgeries under her belt, Jessica considers her transformation an "investment in my happiness."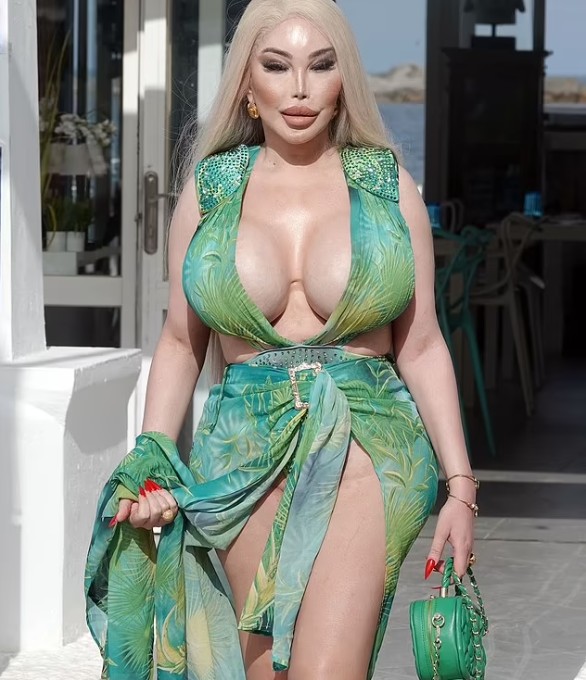 Unfortunately, her butt implants became displaced when she got up too soon during the recovery period. This led to spending Christmas and New Year alone in a hospital in Istanbul, Turkey, undergoing additional surgeries.
In an exclusive interview with MailOnline, Jessica opened up about her journey, stating, "I developed anxiety and fear to be alone at home. I felt the need to go out in central London from Sunday to Sunday, which led me to drink more alcohol and gain a few pounds, giving me a bloated look."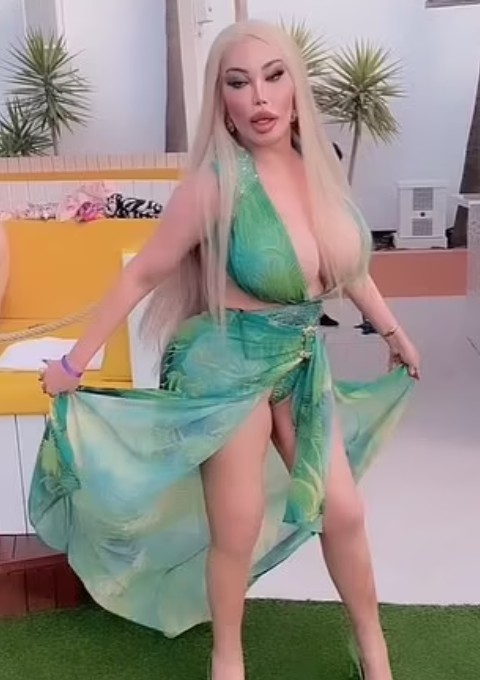 Recognizing the impact on her mental well-being, Jessica took proactive steps to address her struggles. She flew to São Paulo, Brazil, where her family resides and sought intensive holistic treatments, including Reiki and Ayahasca indigenous tea therapy. These therapies helped her regain her inner peace and restore her energy.
Now back in London, Jessica is embracing a new chapter in her life. She declared, "I'm done with plastic surgery" and expressed her contentment with herself as a beautiful woman both inside and out. As she approaches her 40th birthday, Jessica plans to celebrate in Las Vegas with close friends, and she is excited to return to television, starting with Spain's ch5 and then expanding her presence across Europe.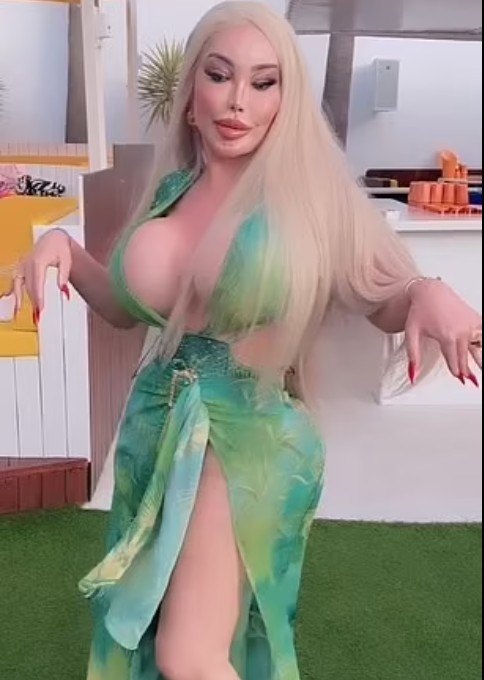 Jessica Alves' journey reflects her resilience and determination to prioritize her mental well-being. By sharing her experiences, she inspires others to take care of their emotional health and embrace self-acceptance.