Jessica Goicoechea, Partner of Ex-Barcelona Star Marc Bartra, Stuns Fans in
Jessica Goicoechea, the Spanish influencer, has undeniably captured the hearts of 1.8 million followers on her Instagram account, establishing herself as a prominent figure in the world of social media. With a remarkable collection of over 1200 posts, she has effortlessly maintained a captivating presence on the platform that keeps her audience engaged and intrigued. However, it was her recent series of snapshots that truly set the virtual world ablaze, each accompanied by the simple yet attention-grabbing caption, "Fav swimsuit."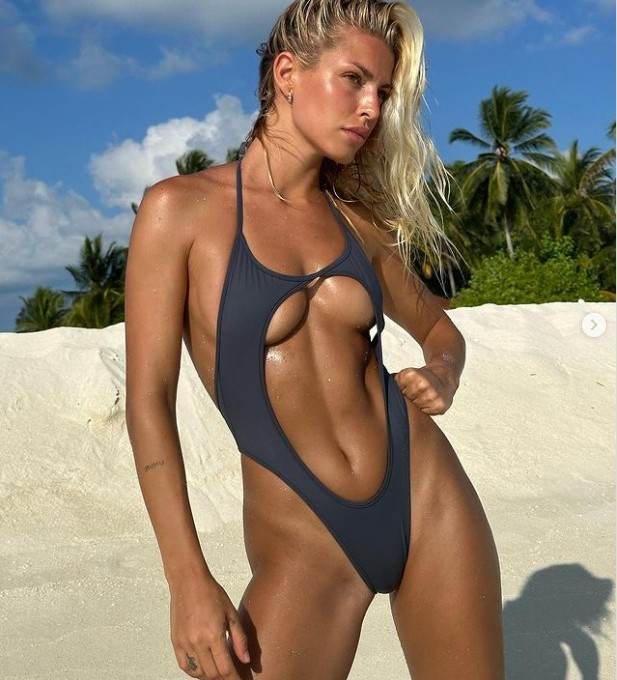 The response from her legion of admirers was nothing short of overwhelming. The comments section quickly transformed into a haven of praise and adoration, with fans showering Jessica with compliments that celebrated her undeniable beauty and enviable figure. Among the sea of comments, one enthusiastic follower couldn't help but exclaim, "You killllll me🔥🔥," encapsulating the collective sentiment of many. Heart-eyed emojis flooded the space, serving as a universal language to convey the sheer awe that her posts had inspired.

While Jessica Goicoechea's online charisma continues to hold her followers in rapt attention, her partner, Marc Bartra, finds himself in a different realm of excitement. As the off-season of professional football graces his calendar, the 32-year-old defender is embarking on a notable chapter in his sports career. Recently, Bartra has committed to making a triumphant return to Real Betis, a club that holds a special place in his journey through the football landscape. The ink has dried on a one-year deal, signaling his reunion with the team after a memorable stint with Turkish side Trabzonspor during the eventful 2022/23 campaign.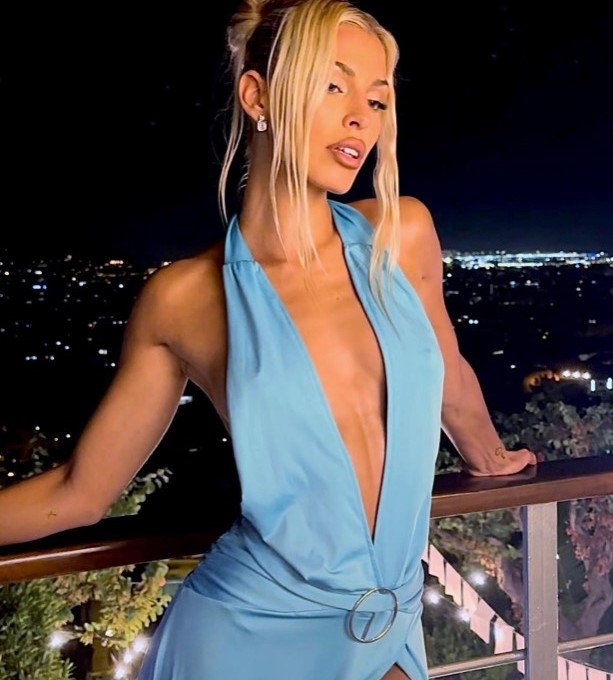 Marc Bartra's trajectory within the football world has been nothing short of illustrious, marked by perseverance, dedication, and memorable moments. His story began to unfold as he climbed the ranks within the Barcelona youth system, ultimately reaching the pinnacle of the sport as part of the esteemed Barcelona first team. During this spell, Bartra had the privilege of sharing the pitch with icons like Lionel Messi and Xavi, etching his name into the history books. The accomplishments he achieved during his tenure at the Nou Camp are the stuff of dreams - two Champions League trophies and a remarkable tally of five LaLiga titles.

Following his time with Barcelona, a new chapter beckoned, leading Bartra to the ranks of Borussia Dortmund. This venture saw him flourish on an international stage, gaining experiences that further enriched his football journey. However, a pull towards his roots brought him back to Spain, where he donned the colors of Real Betis with pride for an impressive four-year stint. It was a period marked not only by his skillful performances but also by his deep connection with the club's fans.

As fate would have it, Turkey beckoned, and Bartra embraced the opportunity to showcase his talents on unfamiliar terrain. His tenure with Trabzonspor saw him participate in 29 games, leaving an indelible mark on the team and its supporters. Yet, as the saying goes, there's no place like home, and the call of Real Betis proved irresistible.

With Real Betis earning a coveted spot in this season's Europa League, the stage is set for Bartra to once again make his presence felt in the heart of the action. As fans eagerly await his return to the pitch, there's a palpable sense of anticipation surrounding the impact he'll undoubtedly bring to the upcoming campaign.

While Bartra's football journey continues to unfold with promising prospects, Jessica Goicoechea's virtual presence remains a captivating force. With each carefully curated post and every glimpse into her world, she holds the power to transport her followers into a realm of style, beauty, and inspiration. Together, the couple embodies a dynamic that seamlessly intertwines the worlds of sports and social media influence, captivating audiences and leaving an indelible mark on those who have the privilege of witnessing their journeys unfold.