Jim Brown, football great, actor, civil rights activist, dies aged 87
Instead, he ventured into Hollywood, becoming a successful actor and influential activist during the civil rights era. Sadly, Brown passed away at his residence in Los Angeles at the age of 87, with his wife Monique by his side, according to a family spokesperson.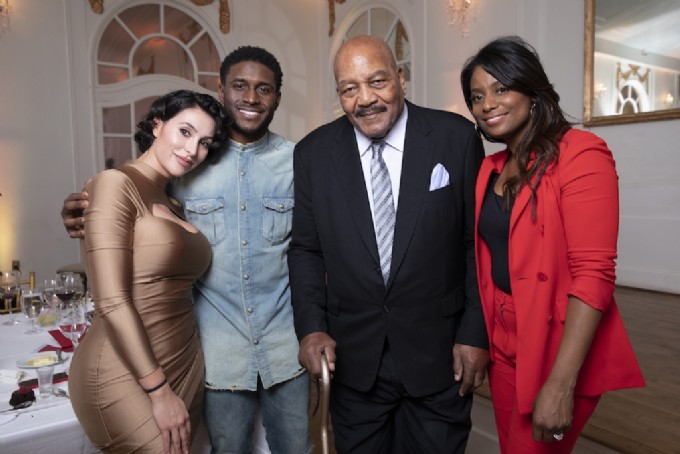 Renowned for his exceptional athleticism, Brown excelled not only in football but also in lacrosse, baseball, basketball, and water polo during his time at Manhasset High School. At Syracuse University, he showcased his remarkable skills in football and lacrosse, earning 10 varsity letters and achieving All-American status in both sports. His extraordinary college career led to his induction into the pro and college football halls of fame, as well as the lacrosse hall of fame.
As a fullback for the Cleveland Browns, Brown's prowess on the field was unmatched. He led the team to an NFL championship in 1964 and secured the league's rushing title eight times. His retirement came abruptly after nine seasons when he was working on the film "The Dirty Dozen" and desired greater mental stimulation in his life.
While his numerous records have since been broken, Brown's legacy remains unparalleled. His per-game rushing average of 104.3 yards stands unchallenged, and he was a dominant force on the field, combining speed and power like no other player in history. Beyond his sporting achievements, Brown became an influential figure in activism, co-founding the Black Economic Union and supporting Muhammad Ali during his protest against the Vietnam War.
In the realm of Hollywood, Brown appeared in over 44 movies spanning five decades. Although he was not hailed as the greatest actor ever, his performances often reflected his brooding and intense persona, capturing audiences' attention. Notably, his love scene with Raquel Welch in the movie "100 Rifles" was wrongly celebrated as the first interracial couple on film.
Off the field, Brown faced personal challenges, with his tumultuous relationships and legal issues often making headlines. Despite these setbacks, he dedicated himself to various causes, founding Amer-I-Can, an organization aimed at rehabilitating gang members and former prisoners. He brokered peace deals between street gangs and actively mentored at-risk youth.
Throughout his life, Brown's impact extended beyond his athletic achievements, leaving an indelible mark on football, activism, and Hollywood. He will be remembered as an exceptional talent, a trailblazer, and a complex figure who contributed to the broader conversation on equality and social change.