JLO, 53, says exercise is the most important thing for mental health...fter revealing she wakes up at 4:45AM to work out
The 53-year-old Shotgun Wedding actress spoke to UsWeekly on Wednesday about how moving her body helps her keep a positive mental attitude.
The Bronx-born babe, who was last seen naked as she plugged Revolve shoes, was promoting BodyArmor Lite for the new Choose More campaign which she stars in.
It's no secret that fitness is a very important part of my life,' the wife of Ben Affleck and mother to twins Max and Emme, 15, said.
'I think there's a positive correlation between exercise and mental health,' shared the artist whose next album, This Is Me... Now - a follow up to 2003's This Is Me... Then - will debut this summer.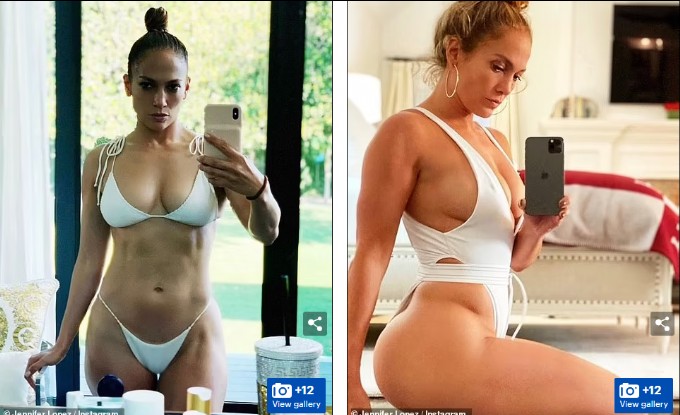 She is on to something.
According to MentalHealth.org, 'Research shows that people who exercise regularly have better mental health and emotional wellbeing, and lower rates of mental illness.
'Taking up exercise seems to reduce the risk of developing mental illness.
'It also seems to help in treating some mental health conditions, like depression and anxiety.'
Lopez then added to UsWeekly writer Meredith Nardino, 'When you find a good balance through determination and focus, we're naturally pushing to be the best version of ourselves.'
Lopez claimed that she gets moving 'first thing in the morning' - which is often before 5 am when it is still dark - no matter what her 'busy schedule' has in store.
'I try to make good choices and balance my time,' she added to the site.
And she mixes up her workout moves.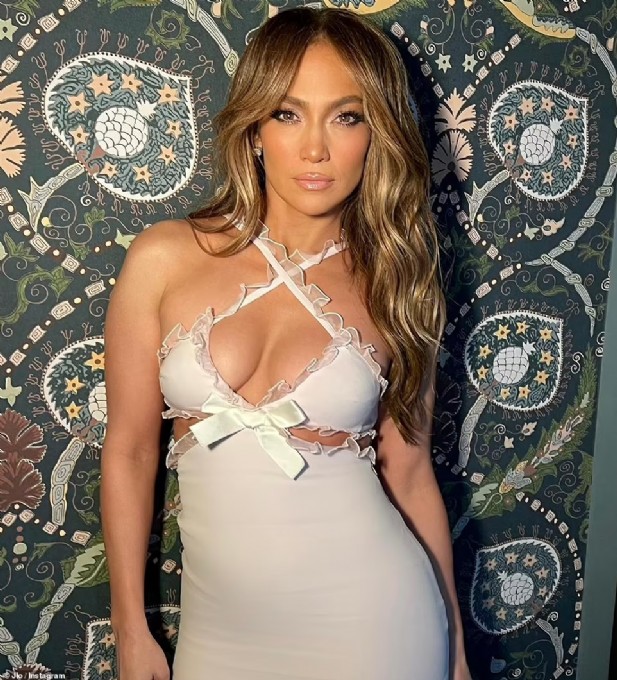 'I'm always evolving and looking for things that keep me excited and motivated,' she explained.
'I'm not afraid to challenge myself, so I'm open to pushing myself, which is what I'm doing right now as I rehearse for my new album, [This Is Me… Now], coming out this summer.'
She loves the product too.
'We share similar values when it comes to determination, hard work and passion to challenge ourselves to go harder and get better every day,' Lopez told the site.
'BODYARMOR LYTE is a product that has worked for me. I love it because it has zero sugar added and it's low-calorie.
'It's made with a coconut water base and contains potassium-packed electrolytes and antioxidants – which contributes to staying hydrated, but also helps me replenish after an intense workout, performance or a full day on the go.'
She has done kickboxing, circuit training, core work, lunges and burpees.
'She shows up no matter what, she takes the time seriously, she knows her body, she wants to be herself,' her trainer Tracy Anderson has said.
'She knows that putting in the hard work to get her workout in is part of it.'
When her career first took off, she paid less attention to stress.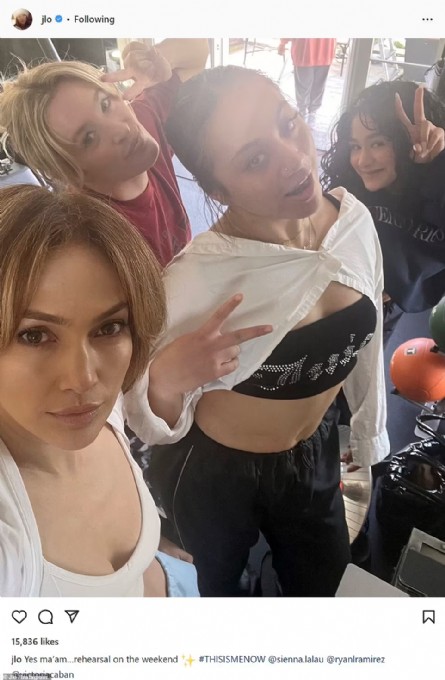 'There was a time in my life where I used to sleep 3 to 5 hours a night. I'd be on set all day and in the studio all night and doing junkets and filming videos on the weekends. I was in my late 20s and I thought I was invincible,' she wrote in On the JLo in July 2022.
'Until one day, I was sitting in a trailer, and all the work and the stress it brought with it, coupled with not enough sleep to recuperate mentally, caught up with me.'
Then she felt 'frozen.'
'I thought I was losing my mind. … Now I know it was a classic panic attack brought on by exhaustion, but I had never even heard the term at the time.'
After consulting a doctor, the New York native said she 'realized how serious the consequences could be of ignoring what my body and mind needed to be healthy — and that's where my journey to wellness began.'