John Cena Transforms into Ken for the Highly Anticipated Barbie Movie: Here's Why
However, it's not just Robbie who will captivate audiences in this highly anticipated movie; there are other actors set to make unique appearances, including WWE wrestler John Cena.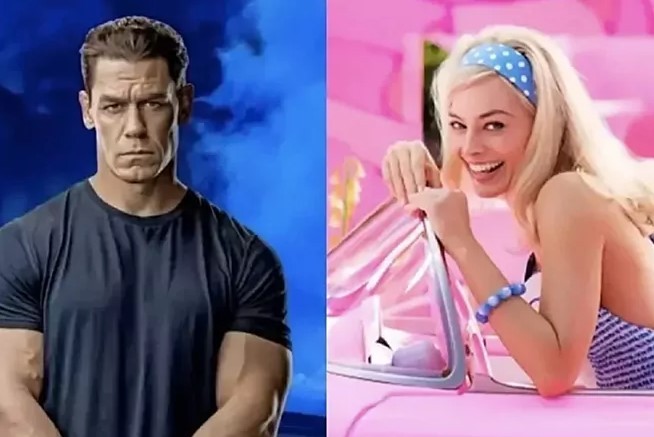 Directed by acclaimed filmmaker Greta Gerwig, 'Barbie' is a comedy that delves into the story of the iconic Mattel doll, which has been a best-selling toy since its launch on March 9, 1959.
Joining the cast alongside Robbie are renowned actors Ryan Gosling, Michael Cera, Will Ferrell, America Ferrera, and Dua Lipa, among others. However, it is Cena's surprise inclusion that has piqued curiosity among fans.
'Barbie,' set to premiere later this year, has prompted the film's promotional team to highlight Cena's role as Mermaid Ken in the much-anticipated project. This comes after Cena's recent film appearances, notably in 'The Suicide Squad,' where he portrayed the character of Peacemaker.
Cena's transition from wrestling to acting has been noteworthy, leveraging his popularity gained from his years in the WWE. As a result, his involvement in 'Barbie' has garnered significant attention.
'Barbie' is undeniably one of the most eagerly awaited movies of the year, with official trailers gradually being released to build anticipation. Fans around the world are eagerly counting down the days until the film hits theaters.
'Barbie,' officially titled 'Barbie The Movie,' is scheduled for release on Friday, July 21, 2023, and is set to captivate audiences globally. As the movie's premiere approaches, fans eagerly anticipate seeing John Cena's portrayal of Ken and the overall magic that 'Barbie' will bring to the big screen.