Julianne Hough turns heads in a plunging blazer as she makes her way to a NYFW event

The model, who recently celebrated her 34th birthday, showed off her blossoming baby bump in a black velvet zip dress.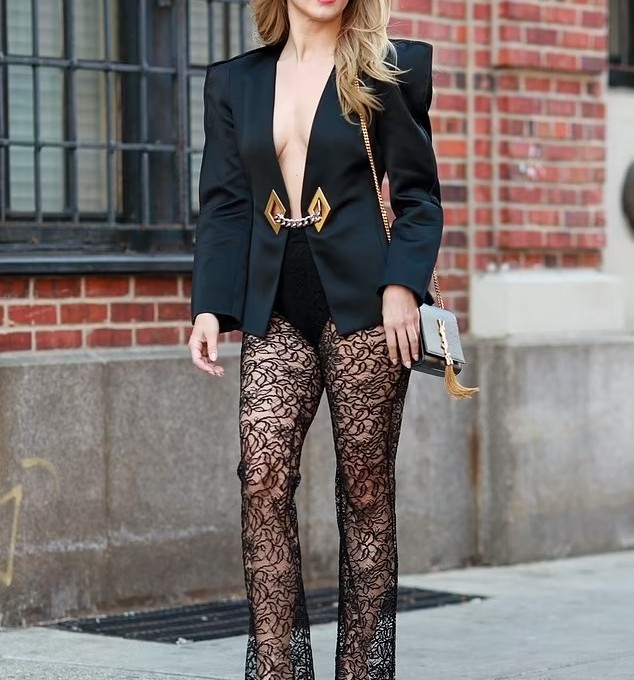 Julianne Hough flashed the flesh while making her way to another New York Fashion Week event on Thursday.

The 34-year-old dancer/actress strutted her stuff in see-through black Gucci pants that showcased her endless legs.

For added sex appeal, Hough went bra-free under a black vintage blazer that was connected by a small chain in the middle
She stepped into black stiletto heels and carried a leather Yves Saint Laurent purse over her shoulder.
Hough's dirty blonde hair fell messily down her face and she painted her lips bright red.
Hough's appearance out came after she was spotted alongside wellness guru Dr. Jonathan Leary.

Leary is the founder of Remedy Place, which is, 'the world's first social wellness club dedicated to holistically bring their guests back into balance,' according to its website.

Hough was last romantically linked to actor Ben Barnes during the summer of 2022, according to Life & Style.

'Their friendship has gravitated into a full-blown romance,' a source told the publication.

'They've officially been an item for two months and he has been flying to and from L.A. to be with her in New York. When they're not together, they FaceTime every day.'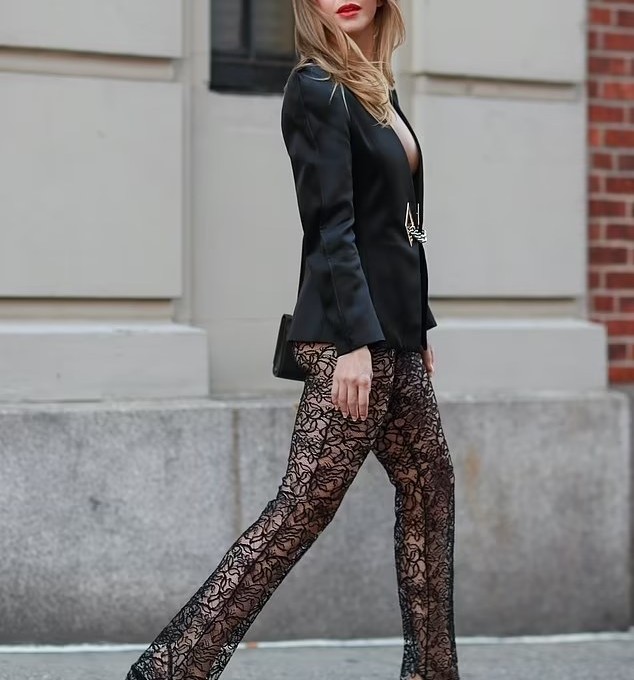 Back in June 2022, Julianne finalized her divorce from her ex-husband Brooks Laich.

The actress and the 38-year-old former National Hockey League star initially split back in 2020, though they reconciled for a time before Hough filed for divorce in November 2020.

In February of this year, Hough filed for 'uncontested dissolution,' meaning that her ex-husband would not fight the petition.
Hough and Laich issued a statement at the time explaining that a tentative agreement had already been worked out.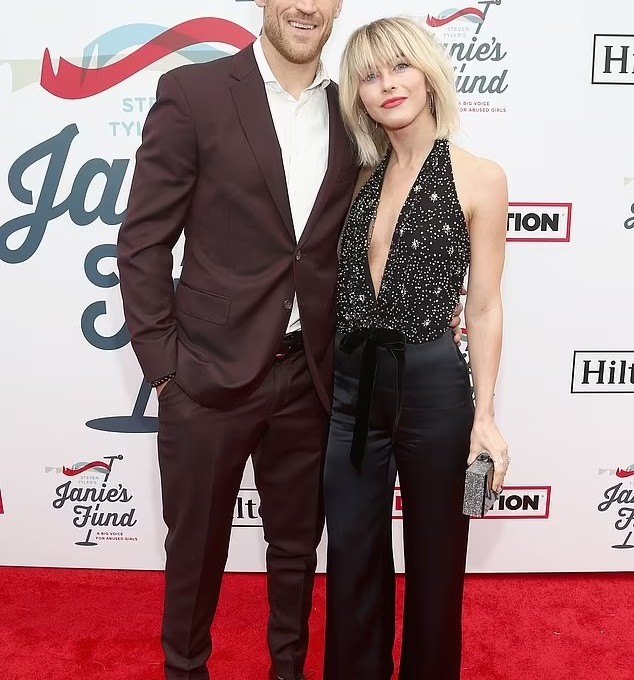 'The parties have entered into a written agreement regarding their property and their marriage or domestic partnership rights, including support, the original of which is being or has been submitted to the court,' it read.
They each waved their right to spousal support, meaning neither will have to make spousal payments to the other.