Justin Theroux's Flirty Night Out with Actress Nicole Brydon Bloom Sparks Speculation
The duo was spotted on a double date at Altro Paradiso, a popular celebrity hotspot in the city. As their close interactions raised eyebrows, speculation about their relationship has begun to swirl.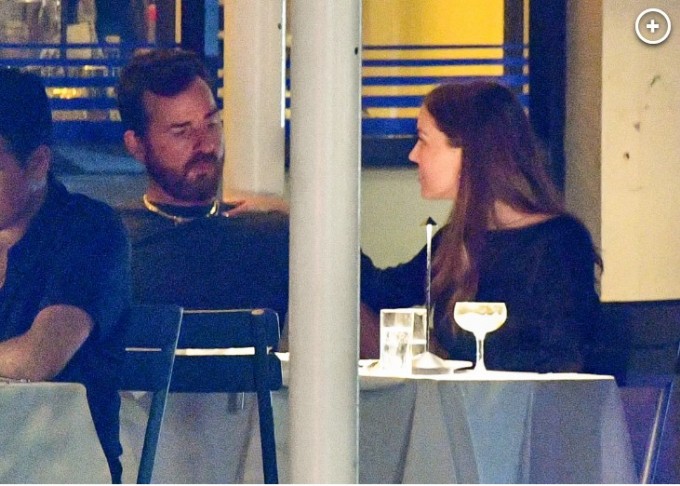 Photos obtained by Page Six captured the chemistry between Justin Theroux, 52, and actress Nicole Brydon Bloom, 29, as they dined at Altro Paradiso. The couple couldn't seem to keep their hands off each other, engaging in flirtatious giggles and intimate moments throughout the dinner. The casual setting allowed them to enjoy each other's company in a relaxed atmosphere.
After their meal at Altro Paradiso, the pair continued their night at Ray's Bar, the Lower East Side establishment co-owned by Theroux. Witnesses saw them leaving the dive bar together, with Theroux wrapping his arms around Bloom's waist, hinting at their close connection.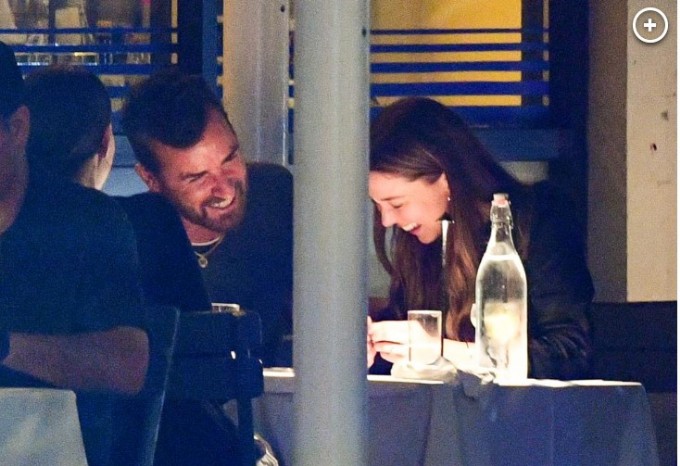 Nicole Brydon Bloom, the talented HBO actress, has made appearances in popular TV shows such as "Law & Order: SVU" and "The Affair." Her IMDb profile also highlights her role in Season 2 of the HBO drama, "The Gilded Age." While the nature of her connection with Theroux remains undisclosed, the two were recently photographed together at the SAG-AFTRA strike in New York City.
Theroux's public display of affection with Bloom is the first time he has hinted at a romantic connection since his divorce from Jennifer Aniston. The Hollywood actor and the "Friends" star ended their 2 and a half year marriage during the holiday season of 2018. The amicable split was marked by a joint statement asserting their continued mutual respect and love.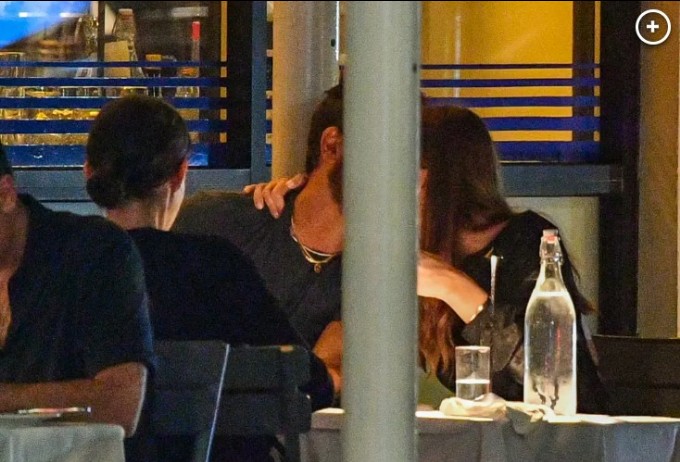 Despite their divorce, Theroux and Aniston have remained friends, occasionally seen enjoying each other's company. The actor revealed in a 2021 interview with Esquire that he and Aniston still maintain contact and share a strong bond. The two stars were recently spotted reuniting for a cozy dinner with Jason Bateman at II Cantinori, a buzzy eatery.
While the exact nature of Justin Theroux and Nicole Brydon Bloom's relationship remains a mystery, their recent night out together has sparked intrigue and speculation. As the public continues to speculate, it's essential to respect the privacy of both individuals and appreciate their accomplishments in the entertainment industry.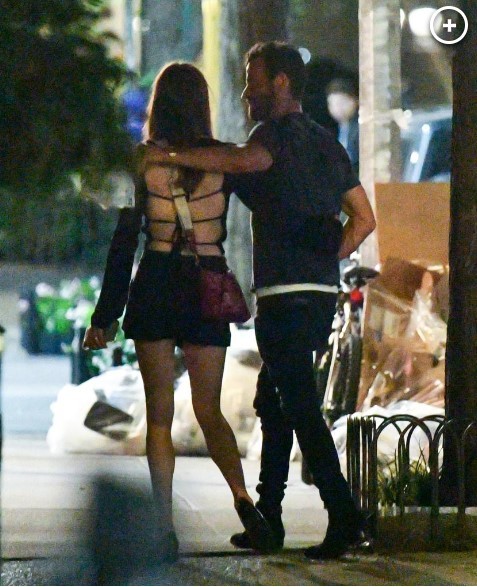 Justin Theroux, a renowned actor and co-owner of Ray's Bar in New York City, has been making headlines recently for his interactions with actress Nicole Brydon Bloom. The two were spotted enjoying an evening together, sparking curiosity about their relationship. Let's delve into the details and explore the intriguing connection between Justin Theroux and Nicole Brydon Bloom.
Justin Theroux, a versatile and accomplished actor, has established himself as a prominent figure in Hollywood. With a career spanning acting, writing, and even co-owning a popular bar, Theroux's journey in the entertainment industry has been marked by talent, dedication, and a unique charm. This article delves into the life, career, and accomplishments of Justin Theroux, shedding light on his diverse talents and contributions to the world of entertainment.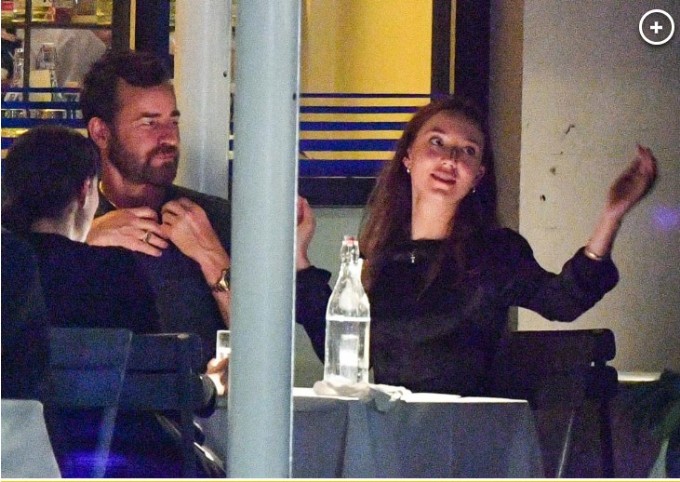 Born on August 10, 1971, in Washington, D.C., Justin Paul Theroux was destined for a life in the limelight. Raised in a creative environment - his mother was a journalist and his father was a corporate lawyer and worked in public relations - Theroux's upbringing influenced his interests and pursuits.
Acting Career
Theroux's acting career began with roles in television shows like "Central Park West" and "Sex and the City." However, it was his role as Timothy Bryce in the psychological thriller "American Psycho" (2000) that garnered attention and marked a turning point in his career. Over the years, Theroux appeared in various films and television shows, showcasing his range as an actor.
Notable Projects
One of Theroux's most iconic roles was as Kevin Garvey in the critically acclaimed HBO series "The Leftovers" (2014-2017). The series, known for its thought-provoking themes and complex characters, earned Theroux praise for his nuanced performance. Additionally, his collaboration with director David Lynch on the "Twin Peaks" revival demonstrated his commitment to diverse and challenging roles.
Screenwriting and Directing
Beyond acting, Theroux has also made a mark as a screenwriter and director. He co-wrote the screenplay for the comedy film "Tropic Thunder" (2008) and contributed to the success of the film. His writing talents were further showcased in the romantic-comedy film "Zoolander 2" (2016). Theroux's foray into directing includes the 2007 film "Dedication," which highlighted his versatility behind the camera.
Ray's Bar: A Unique Venture
Justin Theroux's talents extend beyond the silver screen. In collaboration with Jon Neidich, Theroux co-owns Ray's Bar, an establishment located in the Lower East Side of New York City. The bar offers a unique blend of ambiance, cocktails, and culinary delights, showcasing Theroux's passion for hospitality and creativity.
Personal Life and Philanthropy
Theroux's personal life has also garnered media attention. He was previously married to actress Jennifer Aniston, and while their marriage ended amicably, Theroux's interactions with new acquaintances have sparked interest. Outside of the entertainment world, Theroux is known for his philanthropic efforts, supporting causes related to animal rights, disaster relief, and social justice.
Nicole Brydon Bloom is a talented and dynamic actress who is quickly making a name for herself in the competitive world of Hollywood. With a combination of skill, dedication, and a unique presence, Bloom's journey in the entertainment industry has been marked by impressive performances and a promising future. This article explores the life, career, and achievements of Nicole Brydon Bloom, shedding light on her accomplishments and the impact she's making in the world of acting.
Born on [Birth Date], Nicole Brydon Bloom hails from [Hometown]. Her upbringing in [Hometown] played a pivotal role in shaping her interests and nurturing her love for the arts. With a passion for storytelling and a desire to entertain, Bloom embarked on a journey that would lead her to the heart of the entertainment industry.
Acting Career
Bloom's acting career began with a strong determination to pursue her passion. She first caught the attention of audiences with her performances in [mention early projects or roles]. However, it was her role in [mention a notable project or role] that truly showcased her talent and garnered her recognition.
Notable Projects
One of Nicole Brydon Bloom's standout performances was in the acclaimed television series [mention TV series name and her character]. Her portrayal of [character name] captured the hearts of viewers and demonstrated her ability to bring depth and authenticity to her roles. Bloom's commitment to her craft was evident in every scene, leaving a lasting impression on both fans and industry insiders.
Versatility and Range
Bloom's ability to seamlessly transition between various genres and roles is a testament to her versatility as an actress. Whether she's portraying complex characters in dramas, delivering comedic moments in comedies, or evoking emotions in romantic narratives, Bloom's range is a defining aspect of her acting prowess.
Recognition and Awards
Although still in the early stages of her career, Nicole Brydon Bloom's performances have already earned her recognition and accolades. Her dedication to her craft has not gone unnoticed, as she continues to receive praise from both critics and peers within the industry. As her career progresses, Bloom's potential for earning prestigious awards is undoubtedly on the horizon.
Personal Brand and Impact
In addition to her acting talent, Nicole Brydon Bloom is also making an impact off-screen. Her involvement in [mention any philanthropic or social initiatives she supports] reflects her commitment to using her platform for positive change. As an emerging role model, Bloom's values and actions inspire others and contribute to her growing influence in the industry.
Future Prospects
With a trajectory that shows no signs of slowing down, Nicole Brydon Bloom's future in Hollywood looks promising. As she continues to take on new projects, collaborate with industry leaders, and expand her repertoire, audiences can anticipate more captivating performances and memorable moments from this rising star.
Nicole Brydon Bloom's journey in Hollywood is a testament to her talent, dedication, and potential. From her early beginnings to her current accomplishments, Bloom's presence in the entertainment industry is undeniable. As she continues to evolve as an actress and make her mark on the big and small screens, audiences can eagerly anticipate witnessing the continued rise of Nicole Brydon Bloom in the captivating world of Hollywood.