'Kanye West's 46th Birthday Bash: Sushi Served on Nude Women's Bodies Stirs Controversy'
While some guests were intrigued by the spectacle, social media users criticized the act as misogynistic. Several individuals expressed their disapproval, highlighting the objectification of women in such practices. One person tweeted, "Treating a human woman like a plate is kinda misogynistic big dog," while another argued, "In what WORLD is treating women like objects for male consumption (literally) not misogyny?" A third person wrote, "Wtf... he's getting weirder and weirder each day 🤦🏻‍♂️."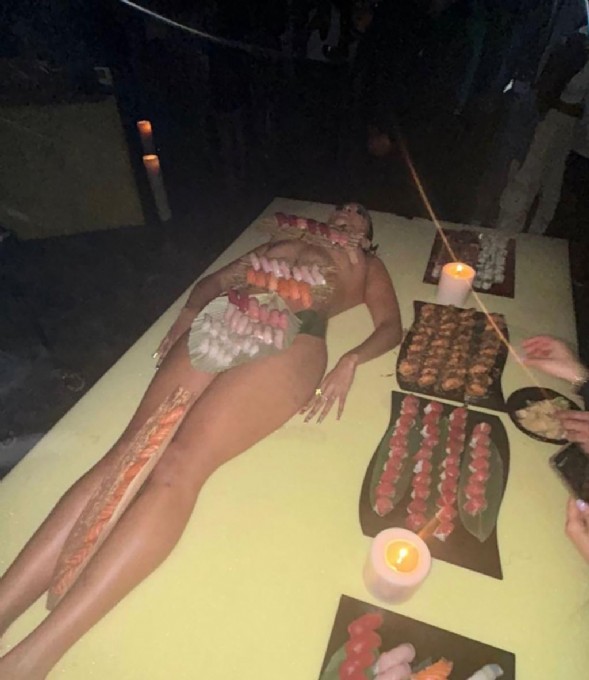 Amid the controversy, some users made a lighthearted reference to the character Samantha Jones from "Sex and the City," who famously partook in a similar act in the franchise's 2008 film.
During the party, North was captured on camera skeptically grabbing a piece of raw fish from a platter, not from the women, and attempting to feed it to West's acquaintance, Bianca Censori, who showed no interest in the snack. Earlier in the evening, North was photographed holding hands with Censori as they entered the rapper's birthday bash. Taking after her father's creativity, North adorned her face with fake blood and sported his signature rubber boots.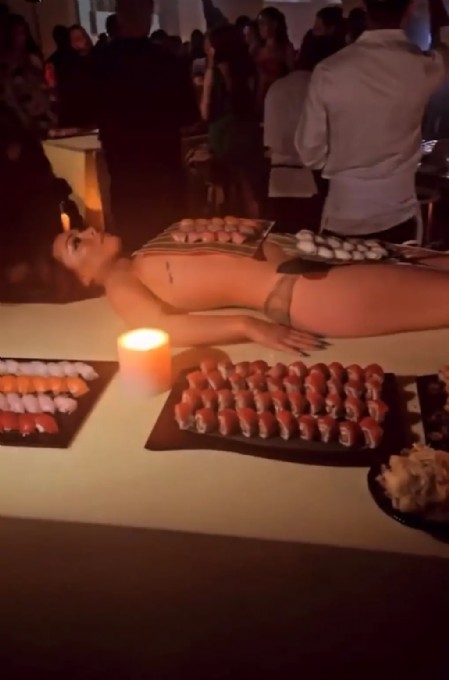 Among the stars in attendance were Chlöe Bailey, Ty Dolla $ign, and Freddie Gibbs. Ty Dolla $ign shared a series of photos from the star-studded event, capturing West's joyous interactions with his famous friends while dressed in a gray T-shirt and jeans.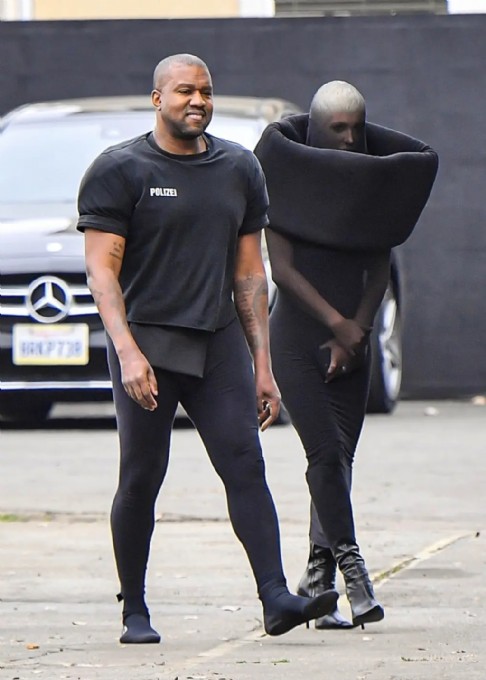 The private party, held following West's divorce from Kim Kardashian, featured a minimalist and candlelit aesthetic, but noticeably lacked any Kardashian-Jenner family members in attendance.