Kanye West's Companion Bianca Censori Courts Attention in Daring Outfit While Rapper Takes to Streets Barefoot in Italy
Spotted alongside the rapper, Censori, who is referred to as West's 'wife,' turned heads with a revealing outfit that showcased her figure. Meanwhile, Kanye West ventured the streets of Italy without shoes, raising eyebrows with his unconventional appearance.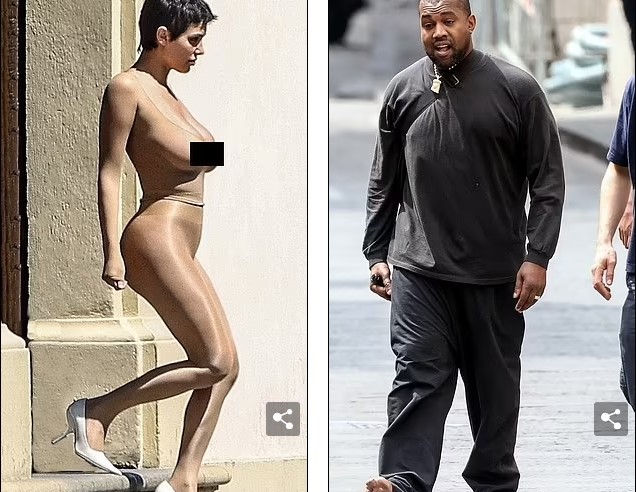 Daring Fashion Statement: Bianca Censori, 28, left little to the imagination as she stepped out in a semi-sheer catsuit that accentuated her silhouette. The daring outfit, which she paired with distinctive white heels, attracted attention for its revealing nature. Going braless beneath the skin-tight ensemble, Censori embraced the audacious look that has become synonymous with her public appearances.
Kanye's Casual Attire: Kanye West, 46, took a more casual approach, donning a black sweater and baggy trousers. However, what truly stood out was his decision to walk the streets of Italy barefoot. Carrying an open bottle of champagne, West followed his companion through the city, making a statement with his unique choice of attire.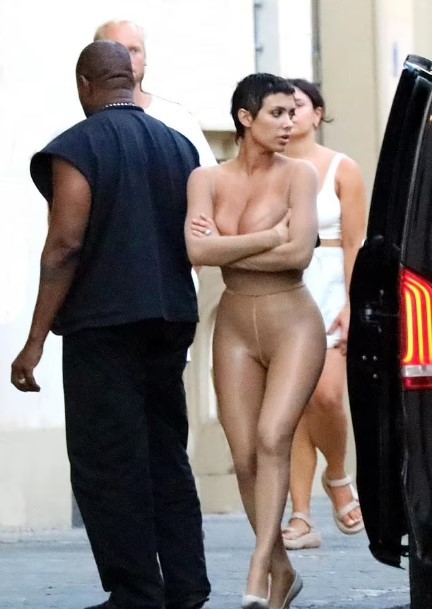 Controversial Fashion Choices: Both Bianca Censori and Kanye West have not shied away from pushing fashion boundaries. From unconventional footwear to 'nude' bodysuits, the duo's attire has raised eyebrows and sparked conversations. However, this boldness has also prompted concerns about their well-being and adherence to public health and hygiene standards.
Health and Hygiene Concerns: Critics have expressed worries that going barefoot in public spaces could pose health and hygiene risks. Orthopedic experts have highlighted potential dangers, including cuts, bacterial infections, and foot-related conditions like plantar fasciitis. Despite some arguments for the health benefits of barefoot walking, experts advise against it due to the associated risks.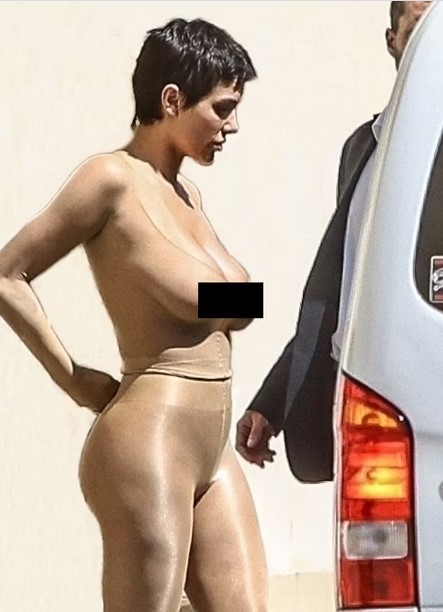 Legal Implications: Bianca Censori's fashion choices have attracted legal attention in Italy. According to Italian law, individuals exposing themselves in places frequented by minors risk fines ranging from €5,000 to €10,000 or imprisonment from four months to four years. The daring nature of Censori's outfits could potentially lead to legal consequences.
Public Reaction and Concern: Fans and observers have expressed mixed reactions to the couple's fashion statements. While some appreciate the boundary-pushing approach, others voice concerns about decency and hygiene. Questions have arisen about the suitability of walking barefoot in restaurants and public spaces, with some viewers citing potential health risks.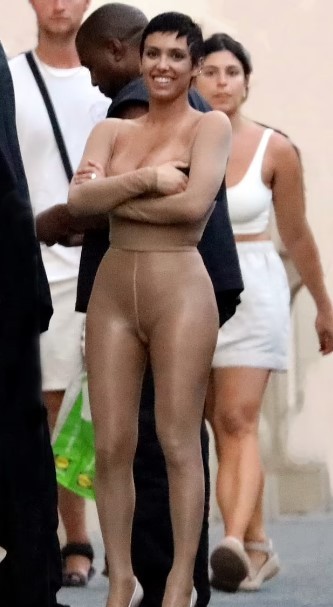 Kanye West and Bianca Censori continue to captivate attention with their unconventional fashion choices during their Italy trip. While their audacious ensembles spark discussions on style and individual expression, they also draw attention to potential health and legal implications. As public figures, their actions highlight the intersection of fashion, public perception, and legal considerations in the world of celebrity.