'Kanye West's Wife, Bianca Censori, Turns Heads in Provocative Yeezy Promo, Sporting Cross-Inspired Thong and Thigh-High Boots'
Bianca Censori, who is reportedly Kanye West's partner, recently appeared in a provocative advertisement for his new Yeezy line.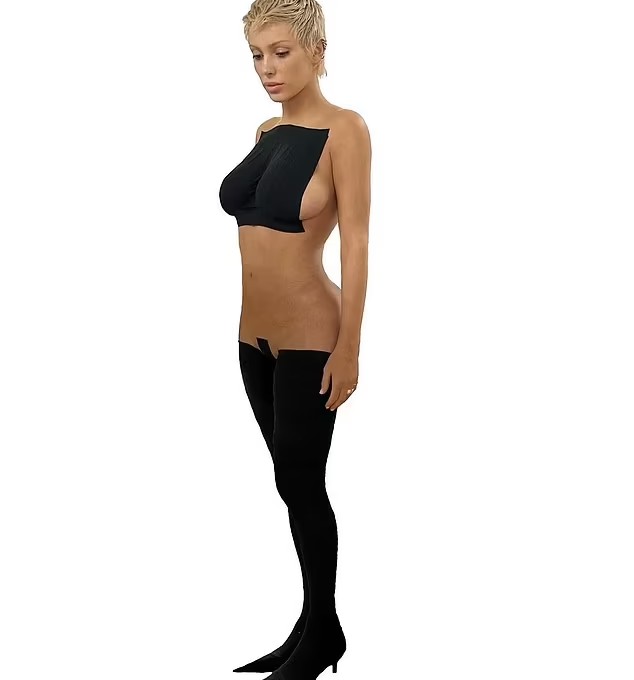 The photos showcased Censori, 27, wearing a revealing outfit consisting of a black square covering her cleavage and a black cross thong.
The ensemble was designed by Mowalola Ogunlesi, known for her unconventional style. Ogunlesi shared the images on Instagram, featuring Censori with a blonde pixie haircut, minimal makeup, and wearing black boots.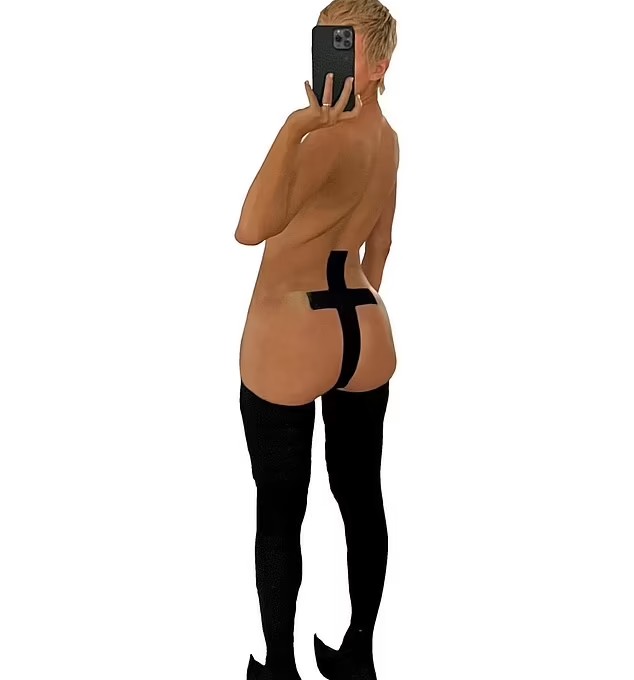 While some expressed disappointment about the use of the cross design due to Kanye's Christian beliefs, others praised the minimalistic and fierce look.
In separate sightings, Censori was seen wearing Kanye-inspired black rain boots and an oversized tan jacket while visiting a gym. She and Kanye were also spotted having a romantic dinner together.
TMZ previously reported that they obtained a marriage certificate, and Bianca has been employed by Kanye's Yeezy brand since November 2020.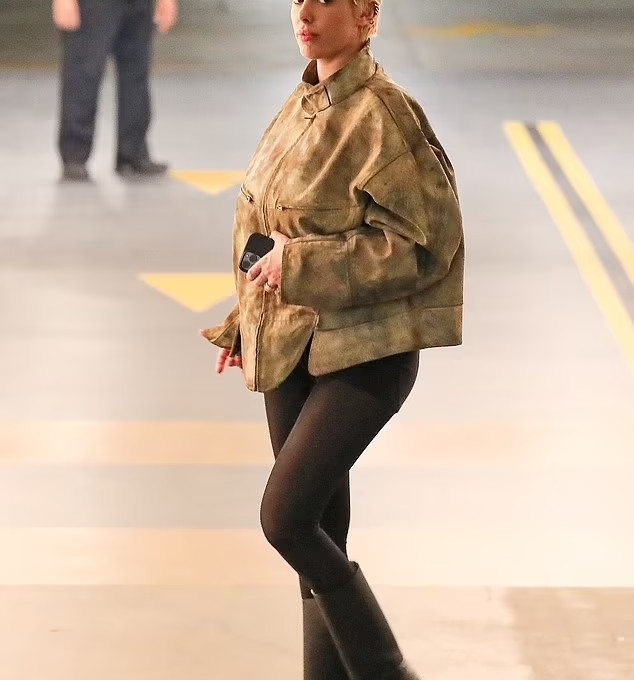 Although her architectural background has been questioned, she is listed as the Head of Architecture.
Bianca's involvement in Kanye's latest project, including a rumored Yeezy retail store, suggests a leading role. Prior to Bianca, Kanye was married to Kim Kardashian, and they have four children together.