Kate Middleton means business in black Alexander McQueen blazer at new campaign to support kids
The Princess of Wales, 41, cut a professional figure in a black Alexander McQueen blazer and white shirt at the Windsor Castle event.
She vowed to help the nation's youngsters improve their social and emotional skills as she met an eight-member advisory board working with her royal Foundation Centre for Early Childhood.
The smiling princess told the early years experts: "I was talking to the children this morning — the excitement and nervousness gets mixed up together in the same pot."
Kate is next week expected to launch a new phase of her work, which highlights the importance of a child's first five years of life.
She added: "I'm really excited for next week. Lot's coming up.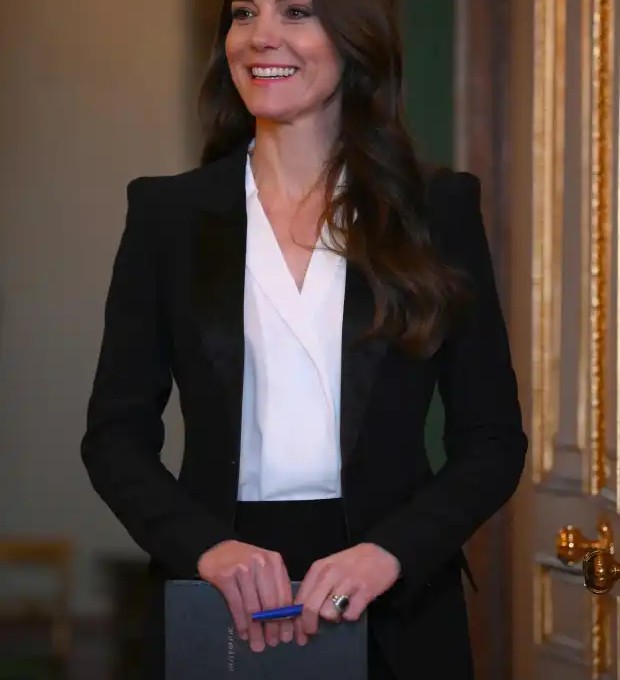 "Today I just want to think about and discuss what next, really. How do we keep this conversation going?
"This campaign is really laying the foundation of why early childhood matters."