Kate Middleton's Iconic Wedding Dress and Her Memorable Appearance at Wimbledon
This article explores the iconic wedding dress she wore during her royal wedding and highlights her recent participation at Wimbledon. Read on to discover more about Kate Middleton's fashion choices and her memorable moments at the prestigious tennis event.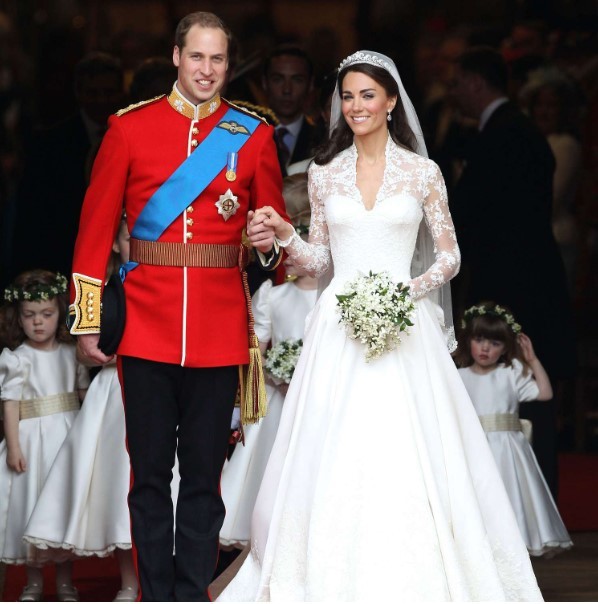 Kate Middleton, now the Duchess of Cambridge, captured the world's attention on her wedding day with her stunning wedding dress. Designed by Sarah Burton for Alexander McQueen, the dress featured intricate lace detailing and a fitted bodice that accentuated Middleton's figure. The long sleeves and graceful train added a touch of regal elegance, making it an iconic bridal ensemble that continues to inspire brides worldwide.
Years after her wedding, Kate Middleton remains a style icon, effortlessly combining classic and contemporary elements in her fashion choices. Her outfits often receive widespread acclaim and influence trends in the fashion industry.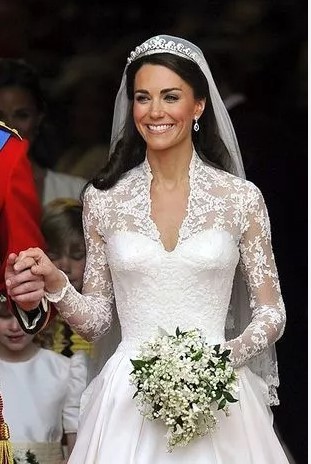 In addition to her impeccable style, Middleton is also an avid supporter of sports events. Recently, she made a memorable appearance at Wimbledon, the prestigious tennis tournament. The Duchess attended the event, radiating grace and sophistication, as she watched the matches from the Royal Box.
Kate Middleton's presence at Wimbledon always garners attention, and her fashion choices are closely followed by fans and fashion enthusiasts alike. She often opts for chic summer dresses, elegant hats, and accessories that perfectly complement her ensemble. Her timeless fashion sense adds to the glamour of the event and showcases her status as a global style icon.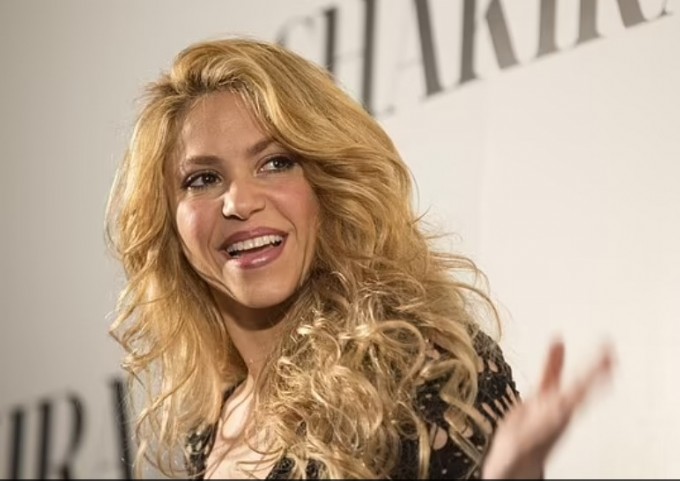 Beyond her sartorial choices, Middleton's genuine passion for tennis shines through her interactions with players and fans. She is actively involved in supporting the development of tennis in the UK and has taken on the role of Patron of the All England Lawn Tennis and Croquet Club. Her dedication to the sport and her presence at Wimbledon contribute to its rich history and allure.
Kate Middleton's wedding dress and her participation at Wimbledon highlight her influential position in the world of fashion and sports. Her choices inspire countless individuals and demonstrate her commitment to elegance, grace, and supporting meaningful causes.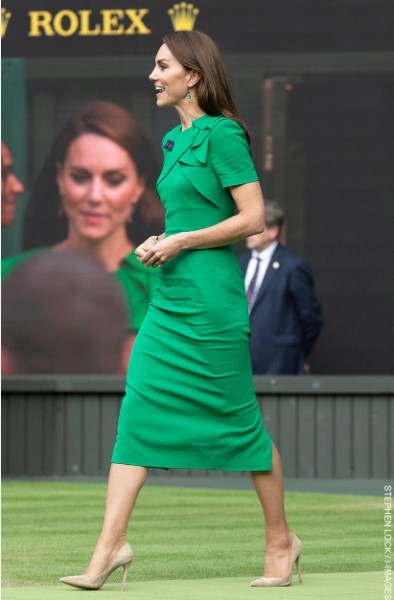 As the Duchess of Cambridge continues to make appearances at high-profile events, her fashion choices and involvement in sports will undoubtedly capture the attention of fans and fashion enthusiasts around the globe. Kate Middleton's timeless style and her contributions to the sporting world make her a beloved figure admired for her fashion sense and philanthropic endeavors.