Kate Moss Stuns in Leopard Print Swimsuit as She Promotes Cosmoss Wellness Brand
The iconic model, who launched her wellness website last year, took to her Cosmoss Instagram account to share a tranquil video of herself.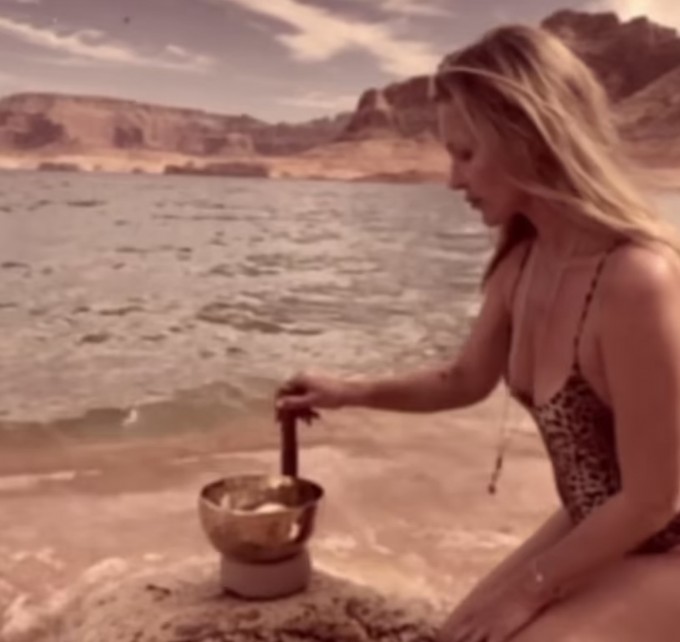 The video captures Moss donning the leopard print swimsuit while practicing meditation by the seaside, using a singing bowl. In the caption, she shared her message: 'Find Your COSMOSS Calm.'

Moss embraced her natural blonde locks as they flowed freely in the coastal breeze. She also adorned a long, dangling necklace that added a touch of elegance to her beachside meditation moment.

Throughout the video, Kate Moss is seen moving a brush in circular motions around the singing bowl, a practice known to help reduce anxiety and stress.

In February, Moss revealed that she finds solace in nature, sharing that she sometimes meditates in her garden early in the morning. She described her garden as her happy place. In her radiant Instagram post, Moss can be seen standing in a beautiful meadow of poppies, reconnecting with the natural world.

Reflecting on her bond with nature, she shared in the caption: 'I started spending a lot of time in my garden during the pandemic and noticed flowers that I didn't even know I had. It's become my favorite place now; where I feel happiest. I go out into the field and meditate sometimes early in the morning before the world is awake.'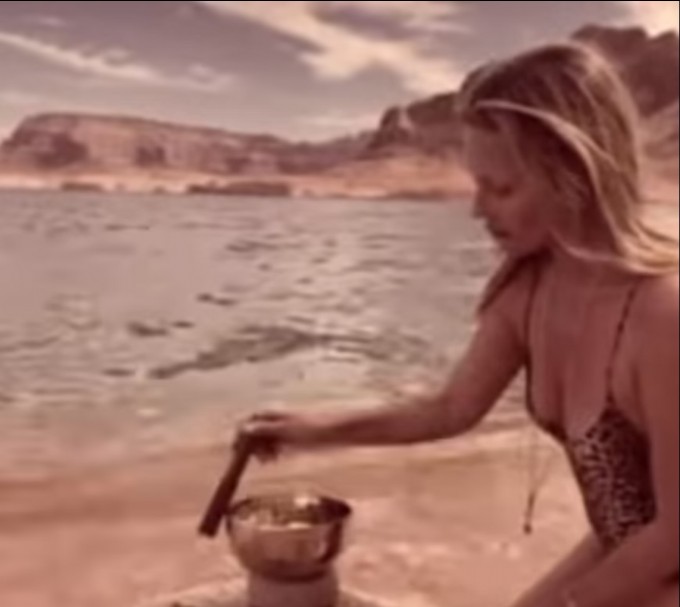 Cosmoss, the brand that Kate Moss launched, was officially introduced to the world on September 1, 2022. The brand, marketed as 'self-care created for life's modern journeys,' offers beauty products made from 'potent, natural substances.' These products are divided into three daily rituals aimed at aligning the body and soul with the natural environment and circadian cycles.

The brand's website describes these rituals as pathways to adjusting to the rhythm of nature, finding inner peace and self-fulfillment, and opening doors to balance, restoration, and love. The complete set of three rituals costs over £400, with the sought-after Golden Nectar serum, featuring the 'mythical' tears of Chios, carrying a price tag of £105.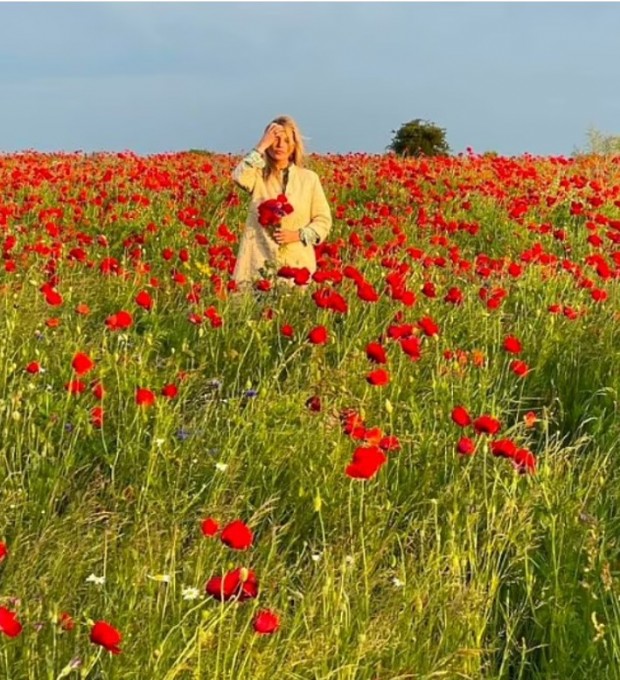 One of the daily rituals, the dawn ritual, aims to infuse the body with positive energy and includes an antioxidant 'dawn tea,' a cleanser, an anti-aging face cream, and the Sacred Mist eau de parfum to provide a sense of inner peace.

Throughout the day, the wellness brand recommends the use of their 'mood-boosting' fragrance and the CBD-infused 'ultimate antioxidant oil,' the Golden Nectar serum, described as an everyday indulgence that cares for the skin, body, mind, and soul.

For the final dusk ritual, Kate Moss's brand suggests a calming evening tea, another round of cleanser, the Golden Nectar oil, and the day and night face cream.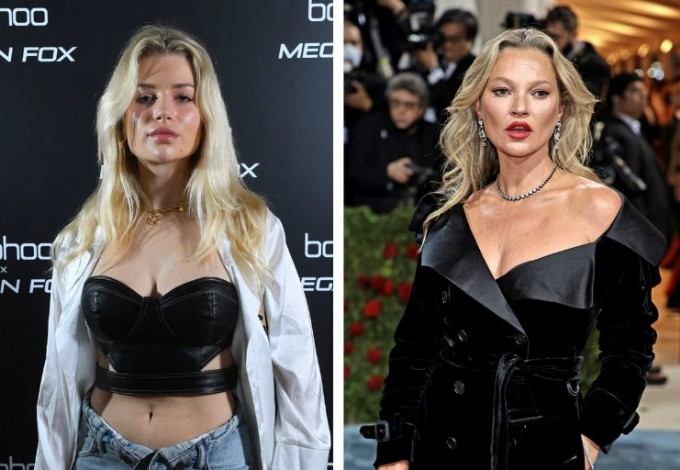 Aside from skincare and teas, Kate Moss is reportedly planning to expand her wellness brand to include healthy food and mineral supplements, capitalizing on her successful venture into the wellness market.
Kate Moss' Niece
Kate Moss' niece is Lottie Moss. Lottie is a model and social media influencer. She is the daughter of Kate's half-brother, Peter Moss.
Daily Mail Kate Moss
The Daily Mail is a British tabloid newspaper that often reports on Kate Moss. The newspaper has published many articles about Moss's career, personal life, and fashion sense.
Kate Moss' Daughter
Kate Moss has one daughter, Lila Grace Moss Hack. Lila was born in 2002 to Moss and her then-partner, Jefferson Hack. Lila is also a model and has appeared in campaigns for brands such as Miu Miu and Marc Jacobs.
Kate Moss 2023
In 2023, Kate Moss is still one of the most famous and successful models in the world. She has continued to work with major fashion houses and brands, and she has also launched her own line of cosmetics.
Kate Moss Net Worth
Kate Moss' net worth is estimated to be around £60 million. She has made her fortune through her modeling career, as well as through endorsement deals and business ventures.
Kate Moss Johnny Depp
Kate Moss dated Johnny Depp from 1994 to 1998. The couple had a tumultuous relationship, and they were often in the tabloids.
Kate Moss Now
Kate Moss is now 48 years old. She is still very active in the fashion industry, and she is also a successful businesswoman. She is married to musician Jamie Hince, and they have one daughter together.