Kayla Simmons Sets Social Media on Fire with Viral Sauna Experience
Known for her stunning beauty and captivating presence, Kayla treated her fans to a steamy sauna experience that quickly went viral across various social media platforms.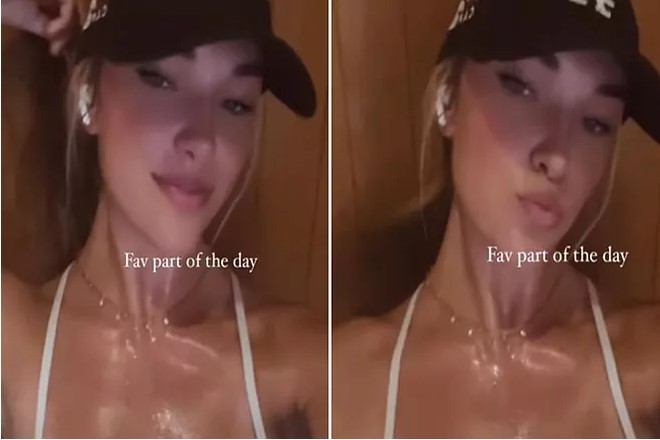 In her latest Instagram story, the 27-year-old athlete shared an alluring image that offered a sneak peek into her sauna session. Despite the intense heat, Kayla looked absolutely radiant, with her glistening skin and a revealing top that showcased her perspiration-soaked skin and hinted at her enviable figure. Adding a playful touch to her ensemble, she wore a Dodgers cap, playfully referring to it as the "highlight of her day," much to the delight of her devoted followers.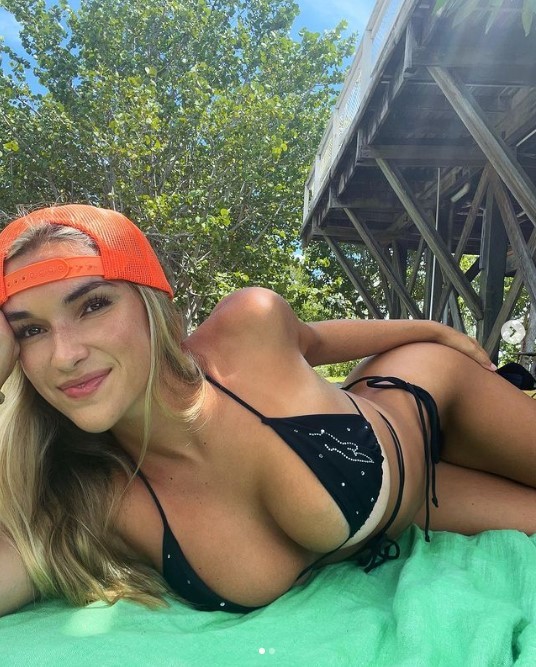 Kayla Simmons has managed to carve a unique niche for herself in the digital world. Apart from her success as a volleyball player, she has established an OnlyFans page where fans can access exclusive and more intimate content for a fee. With a rapidly growing fan base, it's no surprise that Kayla has become one of the most popular figures in the realm of social media influencers, solidifying her position as a digital superstar.
The volleyball sensation is no stranger to sharing risqué photos on her social media accounts. She frequently treats her followers to glimpses of her intense workout routines at the gym or showcases her stunning physique in beachwear, leaving her admirers in awe.
Notably, comparisons have been drawn between Kayla Simmons and other prominent sports influencers like Olivia Dunne and Paige Spiranac. Olivia, with over four million Instagram followers, has made a name for herself as a successful gymnast while embracing her beauty through captivating images shared with her dedicated fan base.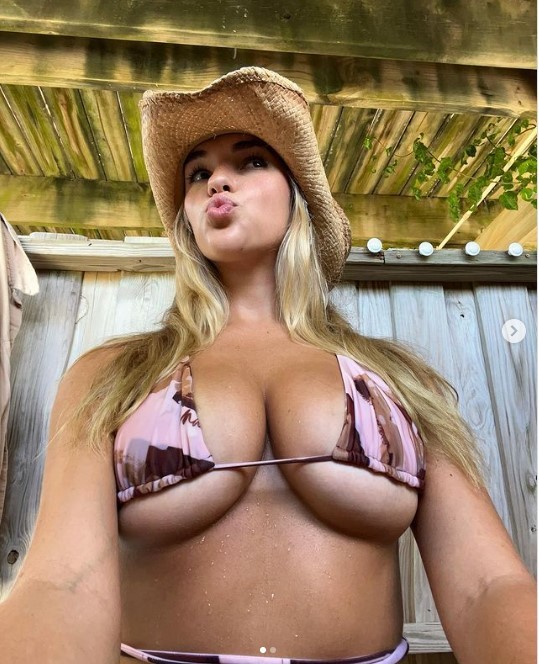 Paige Spiranac, the golf sensation, has also become a highly sought-after influencer, amassing a staggering four million followers on Instagram. Alongside sharing golf tips, Paige strategically utilizes her looks to create engaging content and invest in her favorite companies, showcasing her business acumen.
Kayla Simmons has undoubtedly left her mark in both the sports and social media realms. With her magnetic presence, unwavering dedication, and ability to captivate audiences worldwide, she is set to continue making waves in the world of sports and entertainment.