Keke Palmer's Boyfriend, Darius Jackson, Faces Backlash on Social Media for Criticizing Her Outfit
The incident sparked a wave of backlash, with Twitter users accusing Jackson of sexism and questioning his decision to address the matter on social media, especially given that the couple has a child together.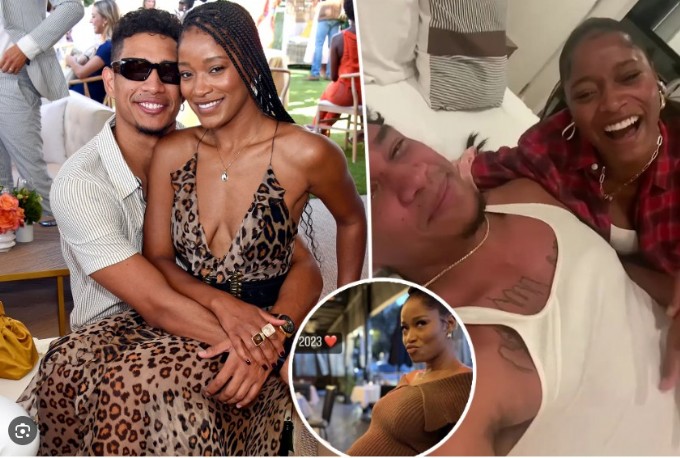 Palmer attended the Usher concert in Las Vegas on July 4, wearing a black bodysuit underneath a sheer dress. During the event, Usher serenaded her on stage with his song "There Goes My Baby," and they shared a hug. However, Jackson, a fitness instructor, took issue with Palmer's outfit and expressed his disapproval in a series of tweets. In one tweet, he quote-tweeted a video of Palmer at the concert, commenting, "It's the outfit tho.. you a mom."
Despite facing initial criticism, Jackson stood by his comments and defended himself, stating, "We live in a generation where a man of the family doesn't want the wife & mother to his kids to showcase booty cheeks to please others & he gets told how much of a hater he is."
Palmer, on the other hand, didn't directly address the controversy. Instead, she posted a series of pictures on her Instagram, showcasing her outfit and praising Usher for his performance in the caption. She also mentioned that she regretted not taking more pictures.
As of Thursday morning, Palmer and Jackson no longer follow each other on Instagram, and Jackson has deactivated his Twitter account.
The incident has attracted significant attention on the internet. "Keke" was still a trending topic on Twitter with over 405,000 tweets, and Palmer's Instagram post received more than 32,000 comments, many of which showed support for her.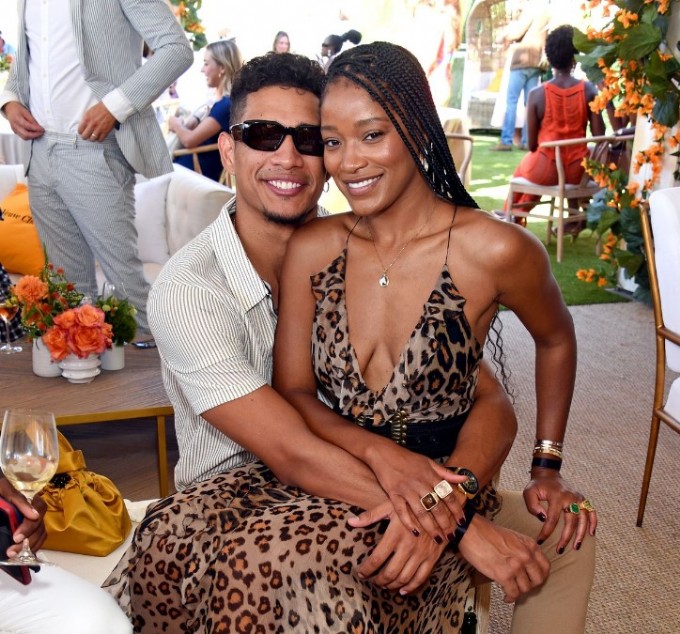 For some social media users, Jackson's tweets sparked accusations of sexism. They criticized his reference to traditional "standards and morals" and highlighted the double standards faced by fathers and mothers. Others argued that Jackson's public criticism was inappropriate, suggesting that such matters should be handled privately. Christian Walker, known for his social media presence and as the son of former GOP Senate candidate Herschel Walker, posted a TikTok video expressing his agreement with Jackson's views on this generation of men disrespecting women in public.
However, there were also those who understood Jackson's concerns. Some users agreed that Palmer should not have worn revealing clothing or acted a certain way with Usher, considering her relationship with Jackson. Some discussions pointed out that people commenting on the situation do not know Palmer and Jackson personally.
In the midst of the controversy, critics delved into Jackson's past tweets, unearthing posts from 2016 in which he questioned why Alton Sterling, a Black man shot by the police, didn't immediately comply with police instructions. This led to further criticism of Jackson. Additionally, some users accused him of hypocrisy, citing instances where he had posted pictures and videos of Palmer wearing similarly revealing clothing in the past. This prompted speculation that Jackson's real issue was with the interaction between Palmer and Usher.
The drama surrounding Keke Palmer and Darius Jackson continues to generate discussions and debate across social media platforms. The public's interest in this unfolding situation highlights the ongoing scrutiny faced by public figures in the digital age.