Kendall Jenner looks glam as she wears Marion Cotillard's 2008 Oscars dress to Vanity Fair party
The "Kardashians" star, 27, turned heads in a shimmery bronze gown covered in mermaid scales at last night's Vanity Fair Oscars party, but what fans might not realize is that the dress is a piece of Academy Awards history.
Marion Cotillard wore the same Jean Paul Gaultier look in an ivory shade when she snagged the Best Actress award in 2008, sporting the structural frock as she was honored for her standout role in "La Vie en Rose."
The piece — which comes from the designer's spring/summer 2008 haute couture collection — features 3D rosette detail at the bust with the rest of the form-fitting frock covered in fish-like scales.
Jenner wore a metallic bronze version of Cotillard's gown as she partied with her sister, Kylie Jenner, and stars like Florence Pugh, Cardi B and Jennifer Coolidge at the Vanity Fair event.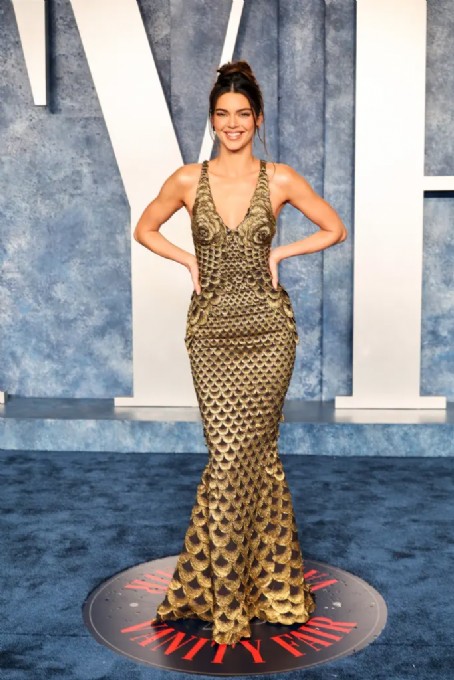 She kept the rest of her look simple, going with a pair of gemstone earrings and wearing her hair in a very early aughts Pamela anderson-inspired updo with plenty of strands hanging out.
She kept the neutral theme going with her makeup, wearing a nude lip and coordinating natural manicure.
As for Cotillard, she styled her dress with several long chain necklaces in 2008, wearing her hair down in glamorous waves.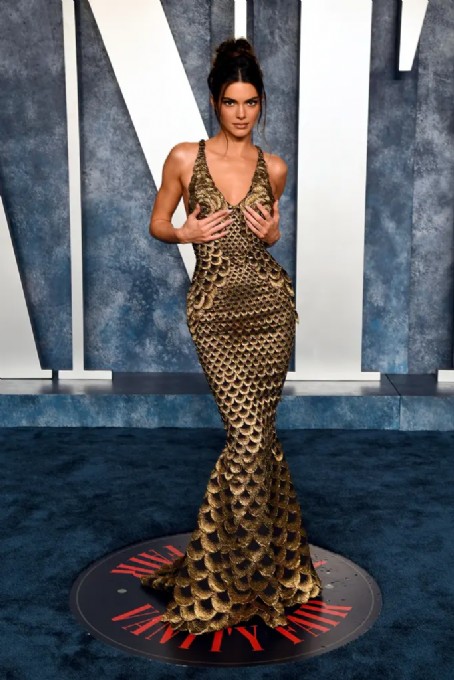 While the rest of the Kardashian family seemed to skip last night's post-Oscars party, Kendall and Kylie made sure to document their sister night out with plenty of Instagram Stories.
As for the next big red carpet event, the KarJenner family's attendance is in question, with several sources noting that the Met Gala might be kardashian-free this year.