Bad Bunny's Lyrics Spark Speculation on Kendall Jenner's Ex Devin Booker
Bad Bunny, the renowned Puerto Rican artist, has raised eyebrows with his latest lyrics in the track "Coco Chanel." Some fans are convinced that his verses contain veiled references to Kendall Jenner's former beau, Devin Booker. Surprisingly, Booker himself seems to have responded to the lyrical content.

The song, a collaboration between Elado Carrion and Benito (Bad Bunny), features lyrics that have caught the attention of many. In one particular line, Bunny appears to make a reference to Devin Booker's current NBA team, the Phoenix Suns. He raps, "Yo no soy malo, nah, bebé, eso e' un gimmick / Pero el sol de PR calienta má' que el de Phoenix / Ella lo sabe," which translates to, "I'm not bad, baby that's a gimmick / But the sun in Puerto Rico is hotter than in Phoenix / She knows it."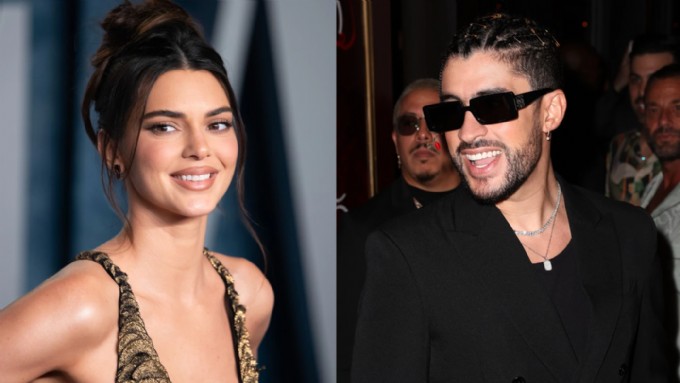 While Bad Bunny doesn't explicitly mention anyone, fans believe this line hints at his feelings regarding Devin Booker. It's worth noting that Booker and Kendall Jenner officially confirmed their relationship on Valentine's Day in 2021, but by November 2022, multiple sources reported their split, citing the challenges posed by their respective careers.

On the other hand, Bad Bunny and Kendall Jenner seem to be growing closer. Recent reports suggest that they have been spending time together, with the artist even purchasing a house in Los Angeles after relocating to the city. Their connection appears to be different from Jenner's previous relationships, as insiders describe Bad Bunny as "very charming."

While the rumored couple enjoys their time together, fans have circulated screenshots of a now-deleted comment allegedly from Devin Booker's Instagram account. In this comment, the NBA guard reportedly wrote, "He worried about another MAN again," possibly in response to Bad Bunny's lyrics.
In other Bad Bunny news, the Puerto Rican superstar recently joined James Corden for a segment of Carpool Karaoke on The Late Late Show. During the segment, he performed some of his hit songs and shared his favorite tracks by artists like Ariana Grande and Harry Styles. Bad Bunny also recounted a nerve-wracking experience involving L.A. traffic on the day of his opening performance at the 2023 Grammy Awards, highlighting the challenges of managing his busy schedule.