''Khloe Kardashian Flaunts Toned Figure in White Leggings and Reveals Early Morning Fitness Routine''
The 39-year-old celebrity showcased her perky bottom in a picturesque beach yoga pose.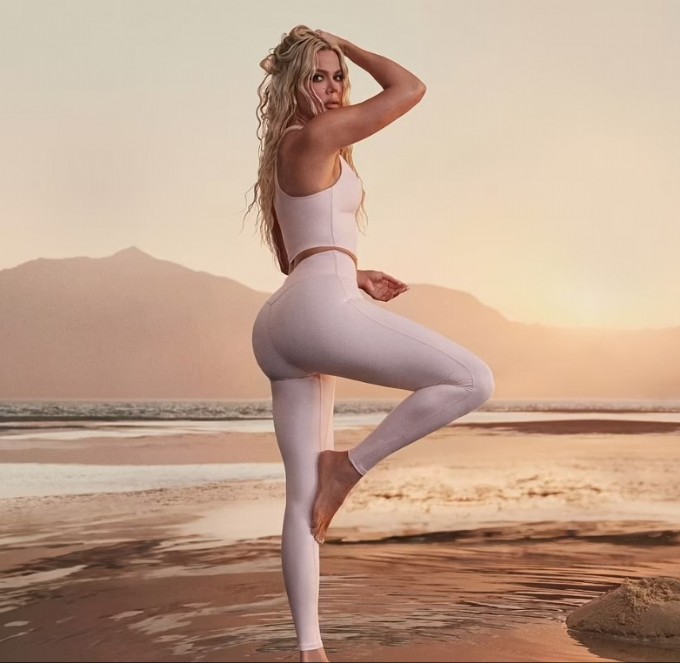 Donning a white crop top paired with snug white leggings that accentuated her well-defined muscles, Khloe radiated confidence. Her hair cascaded down gracefully, and she opted for a barefoot look, embracing a natural vibe.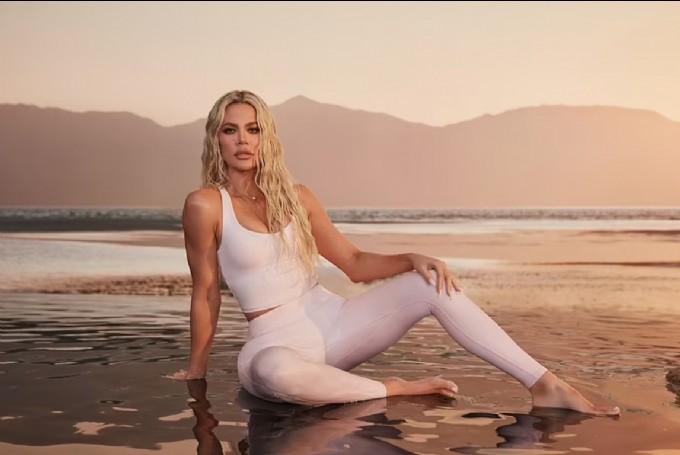 Khloe's dedication to fitness is well-known, and she divulged her early morning routine, including waking up at 5 AM to hit the gym. Her workout regimen includes special exercises tailored to tone her buttocks, such as front weighted squats.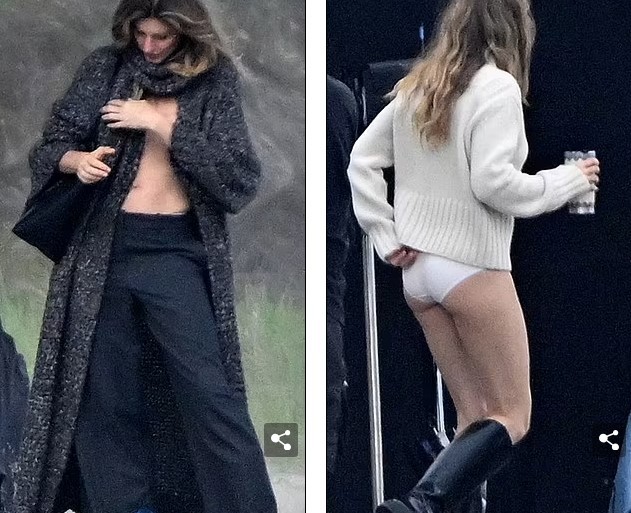 The reality star has recently become the face of Fabletics, a renowned activewear brand co-founded by Almost Famous actress Kate Hudson, whose mother is Goldie Hawn. In a press release, Fabletics praised Khloe as an 'entrepreneur, fitness enthusiast, and global star.'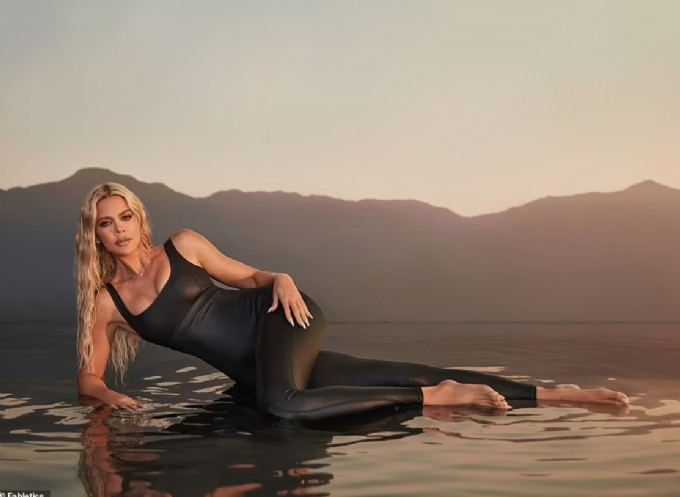 Khloe Kardashian showcased the brand's desert-inspired collection, featuring striking black and army green ensembles. Her distinctive style extended to her long, off-white nails and a glistening diamond necklace.

The nine-piece collection was created in collaboration with Khloe to reflect her personal style and resilience. Crafted from signature Fabletics fabrics like Motion365+ and Seamless, it offers sculpting bras and leggings for form-flattering support, along with onesies featuring perforated side panels for style and breathability.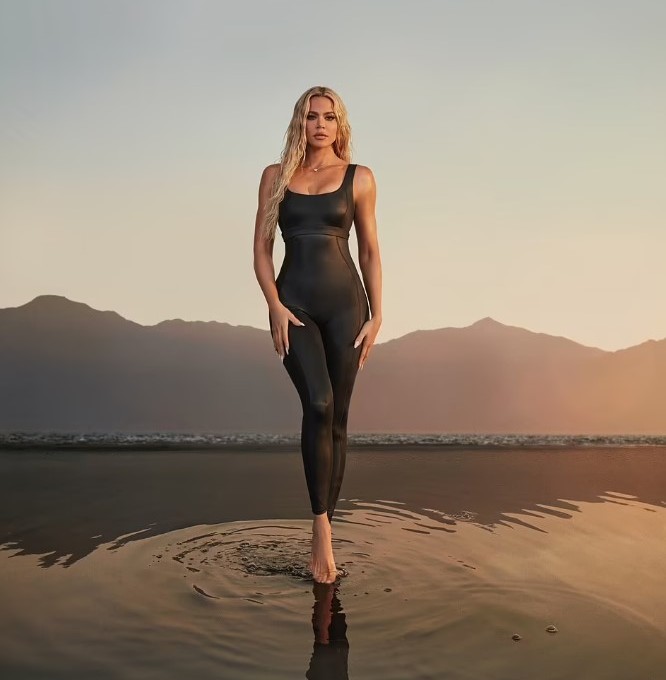 The color palette draws inspiration from desert landscapes, offering warm hues like St. Tropez Coral, Palm Leaf, and Terracotta. Importantly, the entire collection is size-inclusive, with prices ranging from $34.95 to $139.95.

Founded in July 2013 by Kate Hudson, Adam Goldenberg, and Don Ressler, Fabletics is a global, active lifestyle brand known for its sportswear, footwear, and accessories. It operates on a membership model and combines e-commerce with a presence in over 85 brick-and-mortar stores.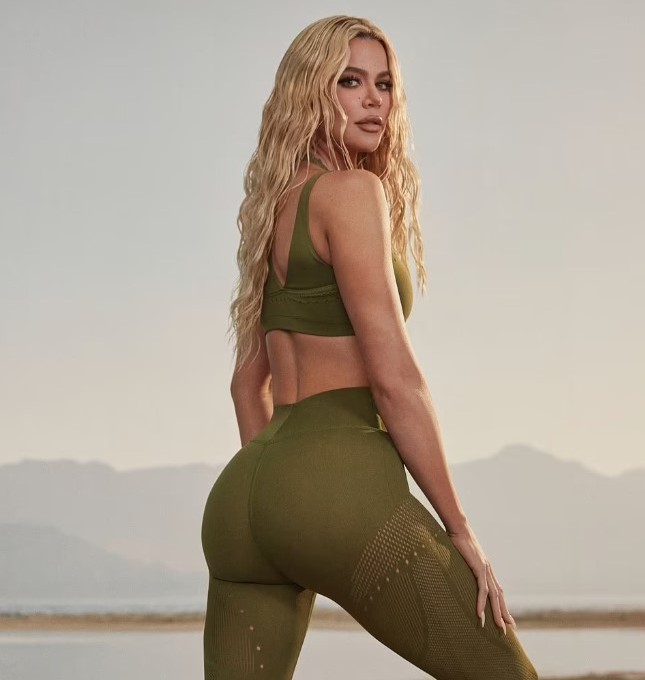 Khloe Kardashian's commitment to fitness extends beyond herself. As a mother to True, aged five, and 14-month-old son Tatum, with basketball player Tristan Thompson, she aims to set an example of an active and healthy lifestyle for her children. True has been inspired to explore various sports, guided by the example of her active parents.

In an interview with Cosmopolitan, Khloe emphasized the importance of children enjoying their youth and exploring their interests. She believes in fostering a healthy and enjoyable approach to life, where kids have the freedom to be themselves.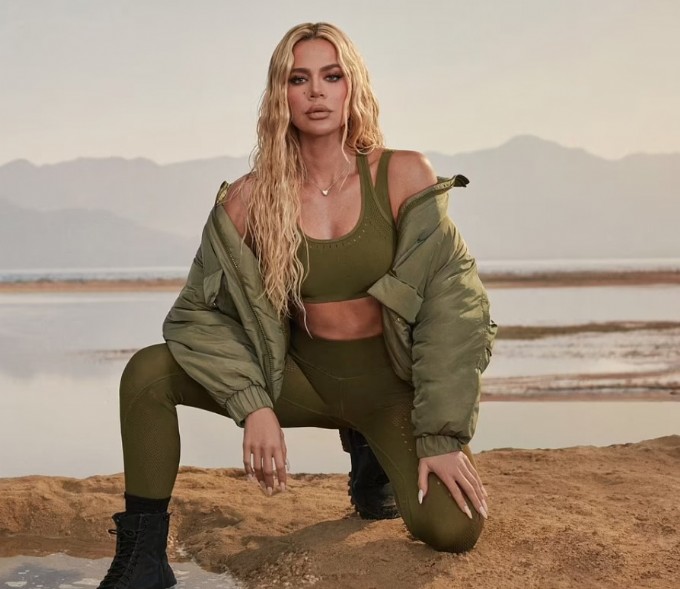 Khloe, like her sisters Kim Kardashian and Kourtney Kardashian, recognizes the value of fitness but places emphasis on a balanced and joyful approach to health. Her post-pregnancy journey exemplifies her patience and self-compassion, emphasizing the significance of a gradual and sustainable path to wellness.

Khloe Kardashian's fitness journey serves as an inspiration to many, highlighting the importance of a holistic and positive approach to health and well-being.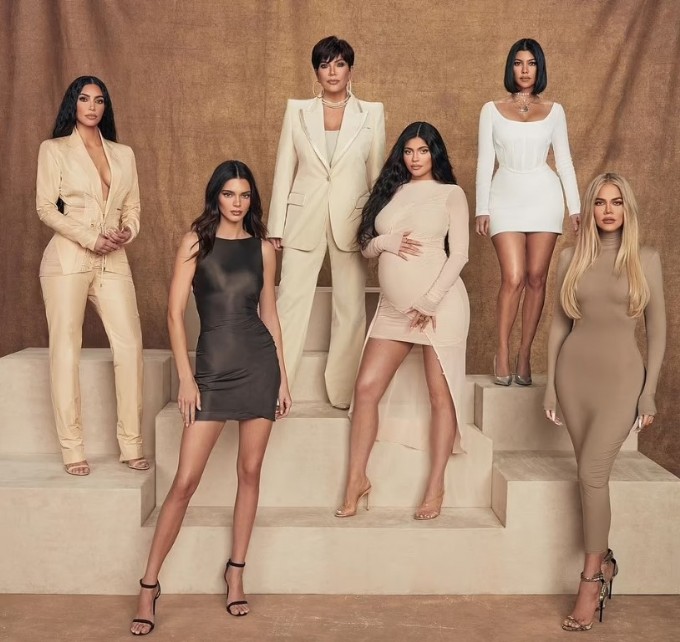 "Khloe Kardashian's Decision to Change Her Son's Name Revealed"

Khloé Kardashian, widely recognized as a star of "The Kardashians" and co-founder of Good American, recently made a significant decision to change her son's name to Tatum. The process of selecting a name for her son was postponed due to difficulty in making a choice.

In June, Khloé Kardashian took decisive steps to alter her baby's last name, opting for "Thompson." This decision aligns her son's surname with that of his older sister and their father, NBA star Tristan Thompson.