Kim Kardashian and Tom Brady Engage in Charity Bidding War at REFORM Alliance's Casino Night Event
The star-studded evening, dedicated to raising funds for criminal justice reform, saw these two iconic figures go head-to-head, resulting in an extraordinary $4 million contribution to the cause.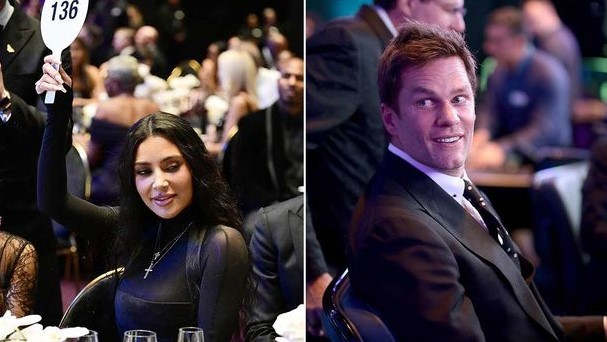 The Charity Duel

Kim Kardashian, renowned for her philanthropic efforts, and Tom Brady, the legendary NFL quarterback, engaged in a lighthearted yet fierce bidding battle over a captivating piece of artwork. The auction, a part of the event that aimed to support criminal justice reform, became a thrilling contest between the reality TV star and the sports icon. Back-and-forth bids escalated rapidly until both Kardashian and Brady individually pledged an astounding $2 million.

In a remarkable act of sportsmanship and goodwill, the pair decided to share ownership of the artwork. George Condo, the talented artist behind the piece, graciously agreed to create a duplicate painting for the participant who did not secure the original, ensuring both went home as proud owners.

Brady's Generous Gesture

Not to be outdone, Tom Brady contributed a unique item to the auction. The retired athlete offered an unwashed Tampa Bay Buccaneers jersey, worn during the historic moment when he scored his 700th career touchdown. This exceptional addition to the bidding lineup added to the overall excitement of the evening.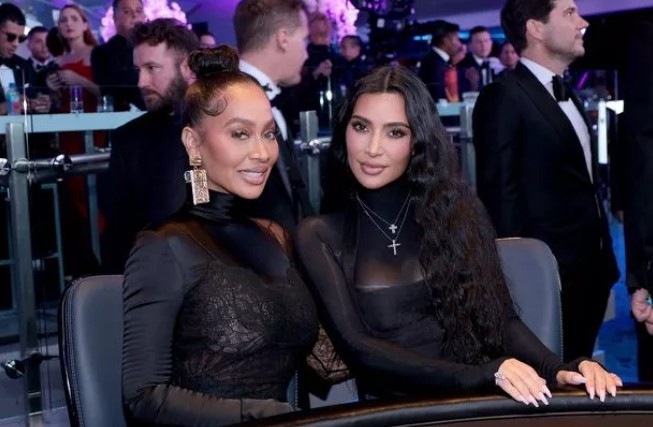 Past Encounters and Friendships

Kim Kardashian and Tom Brady's appearance at the REFORM Alliance's Casino Night Event marked another instance of their joint attendance at high-profile gatherings. Previously, they both attended Michael Rubin's star-studded White Party in The Hamptons during the Fourth of July weekend. While speculation surrounding a possible romance between the two circulated, insiders clarified that their interactions were minimal during the festive event.

According to sources, the pair exchanged brief greetings upon Kardashian's arrival, with Kim later expressing her admiration for the athlete. Despite such sentiments, no romantic involvement developed between them. It's evident that Kardashian and Brady share a mutual respect and a cordial friendship.

A Night of Star-Studded Support

Hosted by REFORM co-chairs Michael Rubin and Meek Mill, alongside founding partner JAY-Z, the REFORM Alliance Casino Royale event drew a constellation of A-list celebrities. The guest list included Travis Scott, Matthew McConaughey, Tiffany Haddish, Jack Harlow, Kevin Hart, Alex Rodriguez, Quavo, La La Anthony, and many more.

Robert Rooks, the CEO of REFORM Alliance, expressed his emotional response to the event's success. He described the remarkable evening as extraordinary, emphasizing the global support received to promote the organization's mission of reforming the criminal justice system. Rooks acknowledged that this momentum arrives at a critical time when societal focus on crime and safety demands effective and meaningful solutions.

The REFORM Alliance's Casino Night Event, fueled by the generosity and solidarity of stars like Kim Kardashian and Tom Brady, represents a powerful step towards achieving real change in the criminal justice system. As the organization continues its vital work, the impact of such charitable endeavors promises a brighter future for justice and reform.


Kim Kardashian and Tom Brady's spirited bidding war, resulting in a combined $4 million contribution, added an electrifying dimension to the REFORM Alliance's Casino Night Event. The evening not only showcased their commitment to charitable causes but also demonstrated the profound influence of celebrities in effecting positive change within society. With an array of influential figures supporting criminal justice reform, the ongoing mission gains momentum, offering hope for a more just and equitable future.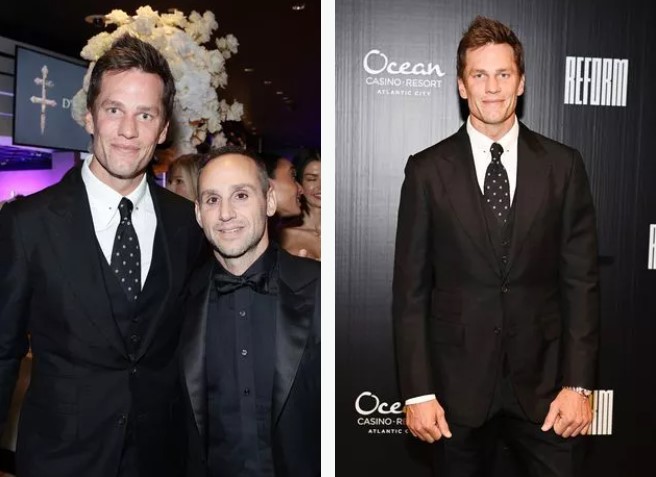 Kim Kardashian in The Sun:

Kim Kardashian has been a recurring subject in various articles and features in The Sun, a prominent British tabloid newspaper. The Sun frequently covers her personal life, career, fashion choices, and philanthropic endeavors. For the latest updates and articles featuring Kim Kardashian in The Sun, visit the newspaper's official website or access their entertainment and celebrity news section.

Kim Kardashian's Sexy Image:

Kim Kardashian is renowned for her glamorous and often provocative fashion choices, making her a notable figure in the realm of sex appeal and sensuality. Her red carpet appearances, photoshoots, and social media posts have contributed to her image as a style icon celebrated for her confidence and body positivity. Kim's boundary-pushing fashion statements continue to influence trends and inspire admirers worldwide.

Kim Kardashian in 2023:

As of 2023, Kim Kardashian continues to be a prominent figure in the entertainment industry. She remains active in her various business ventures, including her successful KKW Beauty and SKIMS brands. Additionally, her philanthropic efforts and involvement in criminal justice reform through organizations like the REFORM Alliance showcase her commitment to social causes. Kim's personal life, career, and public appearances remain subjects of widespread interest and media coverage.

Kim Kardashian's Children:

Kim Kardashian is a devoted mother to her four children. She shares joint custody of her children with her ex-husband, Kanye West. Their children include North West, Saint West, Chicago West, and Psalm West. Kim's dedication to her family is evident in her efforts to maintain their privacy while sharing glimpses of their lives through her social media platforms.

Kim Kardashian and Her Family:

Kim Kardashian is a member of the famous Kardashian-Jenner family, known for their reality television series "Keeping Up with the Kardashians." Her family includes her mother, Kris Jenner, and her siblings, Kourtney Kardashian, Khloé Kardashian, Kendall Jenner, and Kylie Jenner. The Kardashian-Jenner family has had a significant impact on pop culture and continues to be influential in various industries, including fashion, beauty, and entertainment.

Kim Kardashian's Age:

Born on October 21, 1980, Kim Kardashian's age as of September 2023 is 42 years old. Despite her age, she remains a prominent figure in the entertainment and business worlds, with an extensive career and a massive fan following.

Kim Kardashian's Boyfriends:

Kim Kardashian's romantic life has been a subject of public interest over the years. Before her marriage to Kanye West, she was involved in several high-profile relationships. Some of her notable past boyfriends include Reggie Bush, Miles Austin, Kris Humphries (whom she married briefly), and Ray J, with whom she gained initial recognition through a leaked sex tape. Kim's relationships and personal life have been frequently discussed in the media, contributing to her celebrity status.