Kim Kardashian Jokingly Sends Out an 'SOS' While Struggling Through Law School Studies
Kim Kim kardashian is giving a hilarious yet relatable behind-the-scenes look at how her law school studies are going.
In an Instagram Story posted on Wednesday, the SKIMS mogul shared a photo of her handwritten notes from her constitutional law class. She relatably captioned it, "SOS."
Kardashian, 42, has been a bit quieter about her law school journey recently, but she's clearly back at it. The reality star got candid about her future in the criminal justice reform movement while speaking at the TIME100 Summit last month, sharing that it is something she can envision putting at the forefront of her career.
When asked if she'd ever consider a life away from the public eye, Kardashian said: "I would be just as happy being an attorney full-time."
"The journey just really opened up my eyes so much," she continued. "It gets overwhelming because there's so much to be done ... I brought my sister Khole Kardashian to a prison for the first time last week, and that was really eye-opening for her.
While not yet an official lawyer, The Kardashians star shared with moderator Poppy Harlow that she hopes her efforts in the movement will be her life's most meaningful work.
"I hope so," Kardashian said. "I always joke with my mom — who's my manager — I say Kim K. is retiring, and I'm just going to be an attorney."
Kardashian's reform work began in October 2017 upon learning about the case of Alice Marie Johnson, who had been in prison since October 1996 after being convicted for helping facilitate communications in a drug trafficking case. Johnson believed she would be pardoned in 2016 when then-President Barack Obama granted clemency to 231 people — including many with similar non-violent drug charges — but she was passed over.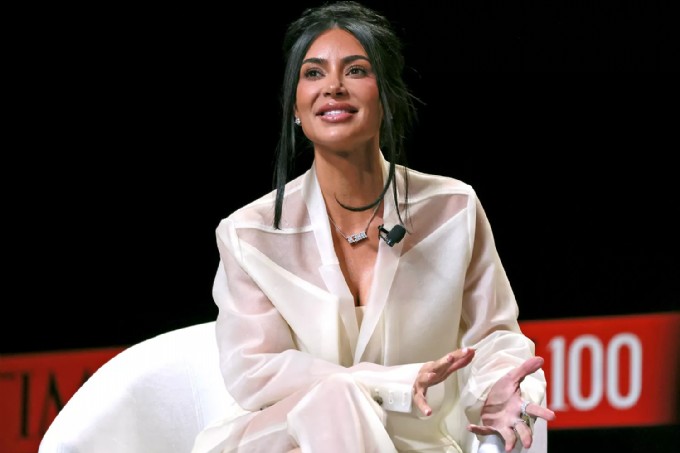 After learning about Johnson's situation through a video report by mic, Kardashian retweeted the outlet's clip, writing, "This is so unfair." She then began fighting for Johnson's clemency.
After Johnson was released from prison in August 2020, Kardashian continued to advocate for other wrongfully convicted inmates. Most recently, the reality star asked for the temporary release of a jailed father whose daughter was killed in the tragic elementary school shooting in Uvalde, Texas.
she passed the first-year law students' examination, called the "baby bar," in December 2021 after first revealing in May 2019 that she was choosing to follow in the footsteps of her late father Robert Kardashian Sr. (Her father was the attorney who got O.J Simpson acquitted in the 1995 murder trial of Nicole Brown Simpson and her friend Ronald Goldman.)
Kardashian spoke candidly about her expreince with the law exam in an emotional Twitter post, sharing that her journey hasn't been "easy."
"OMFGGGG I PASSED THE BABY BAR EXAM!!!! Looking in the mirror, I am really proud of the woman looking back today in the reflection," she tweeted in 2021. "For anyone who doesn't know my law school journey, know this wasn't easy or handed to me. I failed this exam 3 times in 2 years, but I got back up each time and studied harder and tried again until I did it!!!