"Kim Kardashian nearly has wardrobe malfunction as she spills out of in skintight white bodysuit in new pics"
The reality TV star, 42, posed for a photoshoot to promote her new brand collaboration with Alani Nutrition.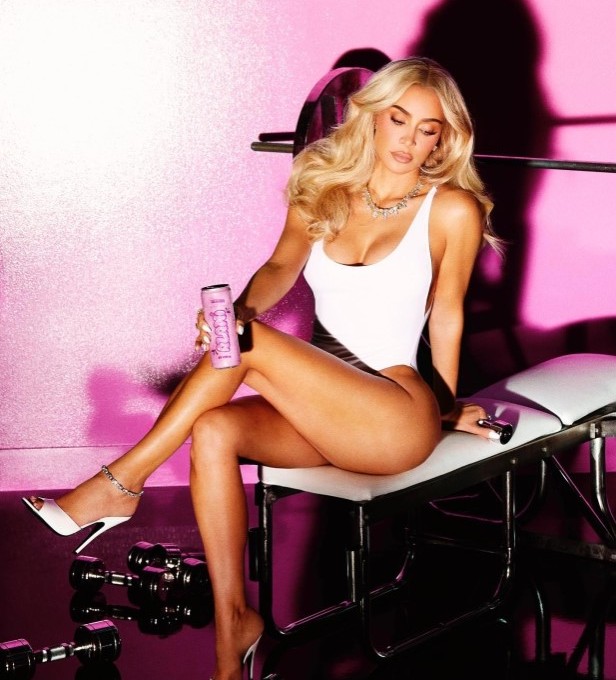 The pictures, which she shared on Instagram on Monday, feature Kim wearing the body-hugging one-piece with high heels, diamond jewelry, a full face of makeup, and a platinum blond wig. She also held small weights and drank from a can of Kimade, her new energy drink that is set to launch later this month.
Kim looked stunning as she sat on an exercise bench and posed for the camera under a bright pink spotlight. Her shadow was visible on the wall behind her, creating a dramatic effect. The star captioned the post: "Kimade coming soon @alaninutrition."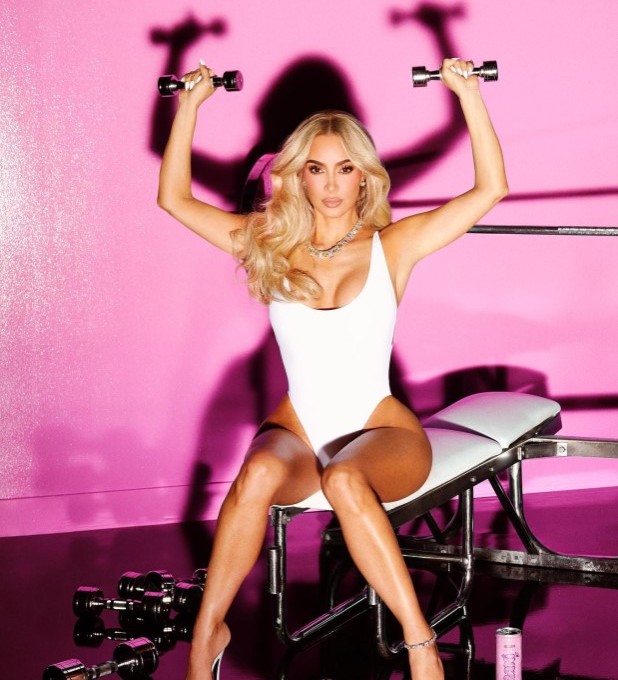 The post received over 2 million likes and thousands of comments from fans who were amazed by Kim's appearance. Some praised her for her confidence and beauty while others criticized her for being too revealing.
The photos were a stark contrast to the ones Kim posted hours earlier, where she wore an over-the-top plum-colored gown to a Dolce & Gabbana fashion show in Italy over the weekend. The dress was short in the front and had a long train that trailed behind her. It also had poofy sleeves that fell off her shoulders, forcing her to hold the front with her hand to avoid exposing herself.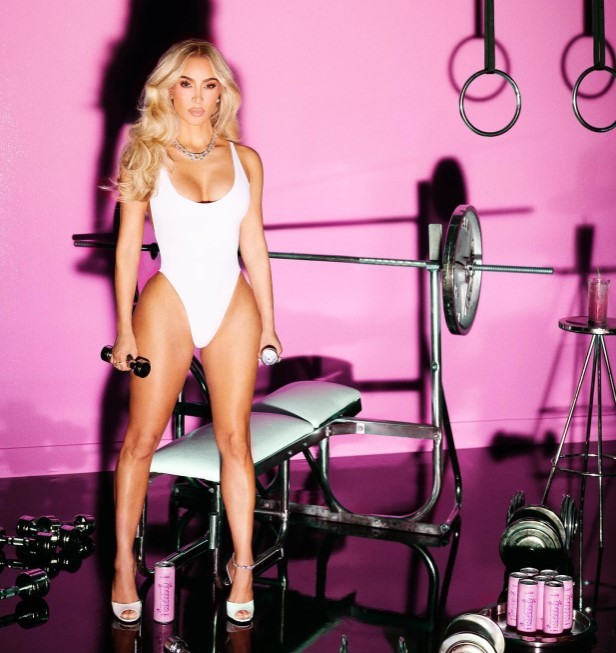 Kim completed her look with high heels, a giant statement necklace, diamond studded earrings, rings, and a plum lip. She styled her long dark hair in loose curls and pulled part of it back with bobby pins. She wrote: "Thank you Domenico & Stefano for having me at the most beautiful show in Venice! I felt like a princess!"
Kim has been known for her daring fashion choices and has been seen wearing revealing outfits on many occasions. She is no stranger to showing off her figure and has been one of the most popular celebrities on social media. She continues to inspire millions of people around the world with her fashion choices.