Kim Kardashian Reportedly
The 42-year-old star, who was married to the Grammy-winning rapper from 2014 to 2022, is said to be concerned about West's behavior and its impact on their children.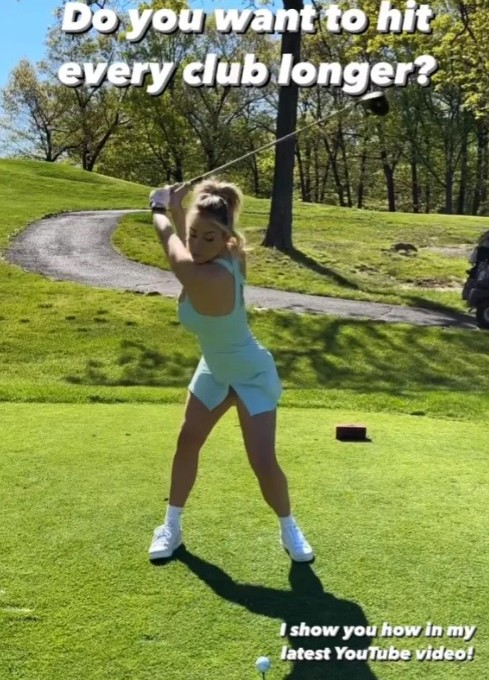 Kardashian's response comes after West, accompanied by his current companion Bianca Censori, exposed himself during a boat ride along Venice's iconic canals, catching the attention of tourists and media alike. Sources reveal that Kardashian is grappling with how to address the situation with their children, given the explicit nature of the incident.
An insider revealed, "Kim's been so worried about the new pics that have come out with Bianca — like how will she explain it all to the kids? She's embarrassed and worried for him — he's wandering around barefoot with champagne in the street, something clearly isn't right."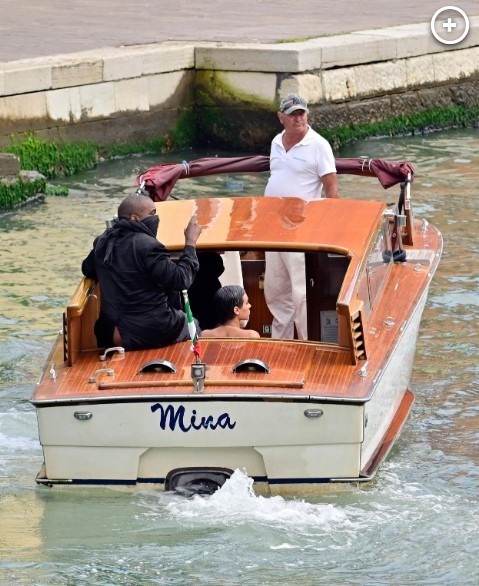 The recent images depict West walking barefoot through the streets with a bottle in hand, while Censori also made unconventional fashion choices, opting to forego a bra, causing a stir with her outfits.
The situation reportedly triggers mixed emotions for Kardashian. Every time West and Censori's actions make headlines, it brings back memories of Kardashian's past with West and how their relationship was scrutinized publicly. Despite their divorce being finalized, such incidents still manage to draw Kardashian back into the public eye alongside West's unconventional behavior.
Kardashian's representatives have chosen not to comment on the situation, leaving fans and media speculating about her feelings and thoughts regarding the recent events.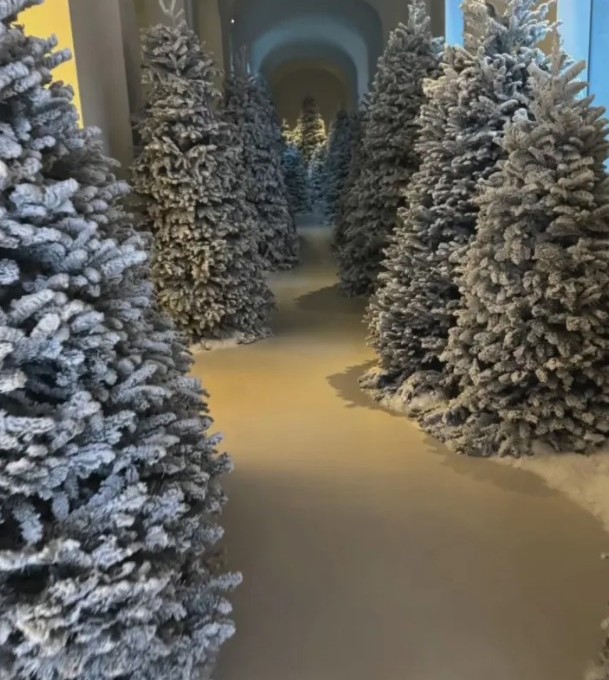 The couple, who co-parent four children, finalized their six-year marriage earlier, raising daughters North and Chicago, along with sons Saint and Psalm. West's recent actions have led to concern and curiosity about his well-being, especially in the context of his ongoing relationship with Censori, whom he "married" in a non-legally binding ceremony just two months after his divorce from Kardashian.
West's unpredictable behavior, including controversies and headline-grabbing stunts, has raised questions about his public image and personal life. The incident on the boat has once again brought West and Kardashian's relationship dynamics into the spotlight, showcasing the complexities of their history and co-parenting efforts.
As the situation continues to unfold, fans and media observers await any further developments from the former celebrity couple, reflecting on the impact of their past relationship on their current lives.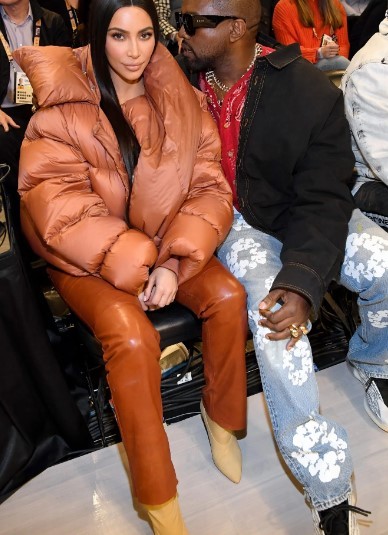 Kanye West and Kim Kardashian, two iconic figures in the entertainment industry, have shared a relationship that has captivated the public's attention for years. From their whirlwind romance to their high-profile marriage and eventual separation, their journey has been one of intrigue, passion, and complexity.
A Unique Beginning
Their relationship began as a friendship, with the two celebrities crossing paths in various social circles. However, it wasn't until 2012 that their bond took a romantic turn. Kanye West, a renowned rapper and producer, and Kim Kardashian, a reality TV star and entrepreneur, made their first official appearance as a couple at the Cannes Film Festival. This marked the beginning of a partnership that would dominate headlines and spark conversations across the globe.
Love Amidst the Limelight
As two individuals who were no strangers to the spotlight, Kanye and Kim's relationship was played out under the watchful eyes of the media and their millions of fans. Despite the public scrutiny, they appeared to embrace their role as a power couple, often attending high-profile events together and sharing glimpses of their life on social media.
In 2013, the couple welcomed their first child, North West, solidifying their bond as parents. Their love for their daughter was evident in their public statements and actions, showing a side of them that was deeply rooted in family values.
The Proposal and Lavish Wedding
One of the most iconic moments in their relationship was Kanye West's elaborate proposal to Kim Kardashian in 2013. With an orchestra playing and a stunning engagement ring in hand, West popped the question in front of family and friends at San Francisco's AT&T Park. The proposal was a testament to West's flair for the dramatic and his genuine affection for Kardashian.
Their wedding in 2014 was no less extravagant. The couple tied the knot in a lavish ceremony held in Florence, Italy, surrounded by their loved ones. The event showcased their unique style and grandeur, solidifying their status as one of Hollywood's most talked-about couples.
Challenges and Changes
However, as their relationship progressed, challenges began to emerge. Both West and Kardashian had busy careers and demanding schedules, which often led to time apart. Additionally, the pressures of fame and media scrutiny took a toll on their dynamic.
In 2016, Kardashian faced a traumatic incident when she was robbed at gunpoint in Paris. This event significantly impacted both her and West, leading to discussions about their safety and priorities.
The End of an Era
After six years of marriage, Kim Kardashian and Kanye West announced their separation in early 2021. Their decision to part ways was met with a mixture of sadness and curiosity from their fans. Despite the challenges, the couple made it clear that their focus remained on co-parenting their children and maintaining a healthy relationship for their family's sake.
As their individual journeys continue, Kanye West and Kim Kardashian's relationship remains a significant chapter in both of their lives. Their story serves as a reminder of the complexities that come with love in the public eye and the impact of personal growth and change.
In conclusion, the relationship of Kanye West and Kim Kardashian is a captivating tale of love, fame, and the intricacies of navigating a high-profile romance. While their romantic journey may have come to an end, the impact they've made on pop culture and the entertainment industry will continue to resonate for years to come.