Kimberley Garner Radiates in Beige Bikini During Lavish Italian Getaway
Kimberley Garner, the renowned swimwear designer and former star of E4's reality series "Made In Chelsea," continues to mesmerize her followers with glimpses of her luxurious lifestyle. Garner, 32, delighted onlookers as she enjoyed an outdoor shower session in Capri, Italy, donning a beige bikini that accentuated her sculpted abs and legs.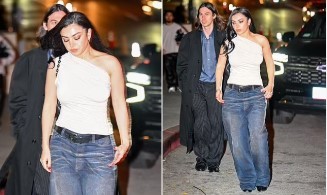 A Sun-Kissed Spectacle: Exhibiting a radiant sun-kissed glow, Kimberley Garner made the most of her picturesque Italian backdrop. Her bronzed tan complemented the bronzed makeup palette she sported, while her golden tresses cascaded in loose waves before being elegantly pinned back in a bun. Amidst the serene surroundings, Garner confidently posed for the camera, striking poses that showcased her well-toned physique.
Capture of a Moment: The enchanting scene was captured by her mother, Geraldine, who expertly snapped candid shots of Kimberley during her outdoor shower experience. These captivating glimpses of Garner's elegance and poise continue to captivate her 534K followers on Instagram.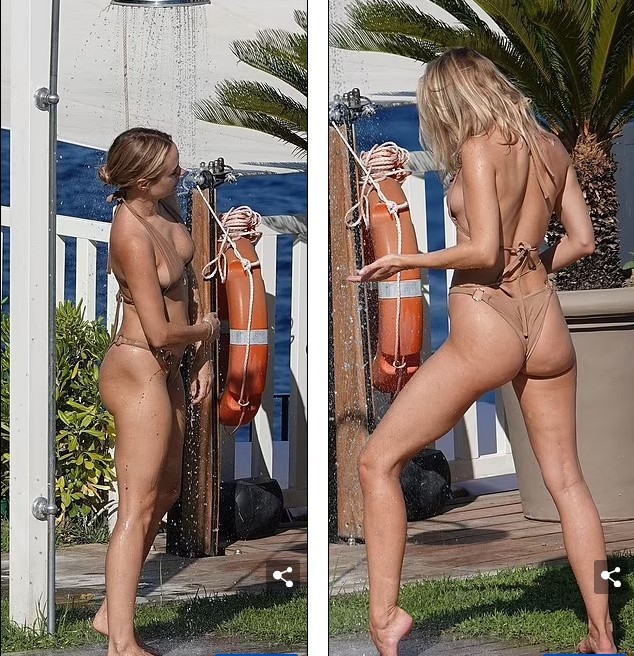 New Romance and Business Success: Beyond her stunning visuals, Garner recently confirmed her relationship with boyfriend Andres Anthis. With a successful swimwear line under her belt, she sheds light on her journey from a reality TV star to a thriving entrepreneur. Notably, Kimberley Garner is more than just the face of her brand Kimberley London; she is deeply involved in every aspect of its creation.
From Intern to Powerhouse: Reflecting on her entrepreneurial beginnings, Garner disclosed that she used to assume the role of an intern to be taken seriously in the business world. Despite the initial skepticism she encountered, she diligently orchestrated meetings, handled calls, and managed emails for her company. With determination and hard work, Garner transformed her idea into a remarkable success story.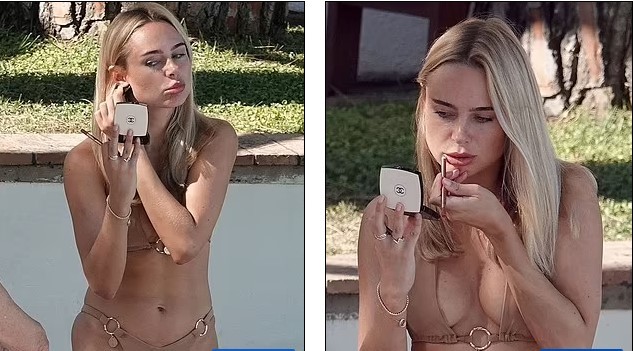 A Tale of Triumph: Kimberley Garner's journey from a young entrepreneur pretending to be an intern to a celebrated swimwear designer underscores her resilience and commitment. Her Italian holiday escapade not only provides a glimpse into her glamorous lifestyle but also serves as a reminder of her unyielding dedication to her brand and business endeavors. As she continues to inspire and share her experiences with the world, Garner stands as a testament to the potential of perseverance and passion in the world of fashion and entrepreneurship.