Korean Star Jeon Do-yeon on Basing Netflix Assassin Movie 'Kill Boksoon' on Her Real-Life Experiences as a Mom
Within the Korean film industry, Jeon Do-yeon is both a big star and a deeply respected actor's actor. In over 25 years on-screen, she has appeared in scores of K-dramas and over 20 films, including numerous titles now considered modern Korean classics. Now, she's poised for greater global exposure as the star of Netflix's forthcoming action drama Kill Boksoon, a film that blends everything international audiences have come to love about Korean cinema: wit, genre invention, powerful performances, slick production values and a bit of the old ultra-violence.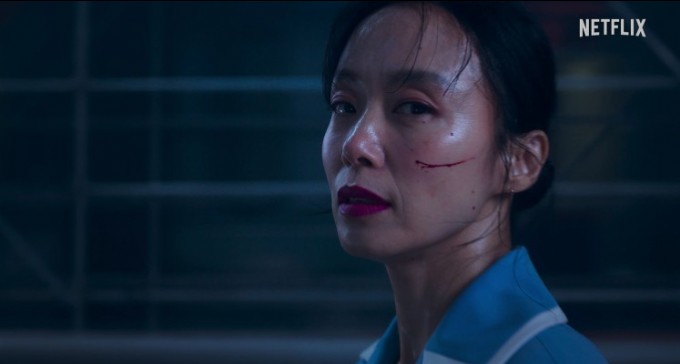 Soon after her breakthrough on the small screen in the 1990s, Jeon quickly earned a reputation as a uniquely chameleonic film actress, inhabiting a diverse range of characters — from a doctor (A Promise, 1998) to a school girl (The Harmonium in My Memory, 1999), an adulterous wife (Happy End, 1999), a dreamy bank teller (I Wish I Had a Wife, 2001), a time traveler (My Mother, the Mermaid, 2004) and a prostitute who contracts AIDS (You Are My Sunshine, 2005). She then achieved international acclaim when she became only the second Korean ever to win Cannes' best actress award, in recognition of her harrowing performance in Lee Chang-dong's searing existential drama Secret Sunshine (2007). She then made waves again in Im Sang-soo's landmark erotic thriller The Housemaid (2010). More recent performances have included a heartrending turn as a bereaved mother in Birthday (2019), the first film to explore South Korea's 2014 Sewol Ferry disaster, which took the lives of hundreds of school children; and a more upbeat appearance as a murderous lady gangster in Kim Yong-hoon's black comedy thriller Beasts Clawing at Straws (2020).
Jeon is making her first trip to the Berlin International Film Festival this week in support of Kill Boksoon, Netflix's buzziest Korean film of 2023.. Written and directed by Byun Sung-hyun, the film features Jeon as a legendary contract killer who also happens to be a single mom to a teenage daughter. Caught between the mission of killing someone and the duties of raising someone, Jeon's character, the titular Boksoon, decides to step back from her double life by refusing to complete an assigned mission. In the process, she becomes the target of Seoul's entire underground hitman industry. The film world premieres in the Berlinale Special section on Saturday, Feb. 18 ahead of its worldwide launch on Netflix on March 31.
The Hollywood Reporter connected with Jeon via Zoom in Seoul to chat about her own double life as a mom and a movie star — and the long and singular career that preceded her first appearance at the Berlinale.
What initially drew you to this character and film?
Well, from the title to every detail of the story, this is a film that came about from my conversations with director Byun. He approached me saying that he wanted to do a film with me, or even about me, and after many conversations, we started to conceive of this idea of the female killer, Gil Bok-soon. So it all started from there, even before the script was written. As for the character and her attributes, director Byun told me that he wrote it as a result of his observations of me, including my relationship with my daughter. So, when I eventually read the script, I felt like I was getting almost a third-person view on my own life. I came away from it thinking, "Oh, this must be how some people see me."
Did director Byun explain what it was about you that inspired him to write this character who lives a double life as a contract killer and an ordinary mom? In a way, I can sort of see how this plays upon your pre-existing screen persona, because you've often played characters who have a unique mix of natural warmth and charm, and an underlying strength or fearlessness.
Do you really think I come across as warm? (Laughs) It's really hard to know what kind of person you are, right? I think director Byun saw the actor in me and the mother in me and thought those two sides were very different. He saw a very drastic contrast and he was intrigued by that. He said he wanted to portray it in a realistic way. So, he would observe my actual conversations with my daughter and tried to bring that into the character and the script.
I think there are similarities between the character and I because we are both professionals taking pride in our work, but at home, we are women who are just learning how to become a better mother — having all the usual troubles communicating with and understanding our child. I was really drawn to that. I get to understand what my personality is like and what kind of thoughts I have in my heart through the various films that I work on. As both an actor and a mother, I like to think of myself as a person who has a lot of love but also a lot of passion.
Do you think you'd also make a good hit woman in real life?
I think I'd be fantastic at it.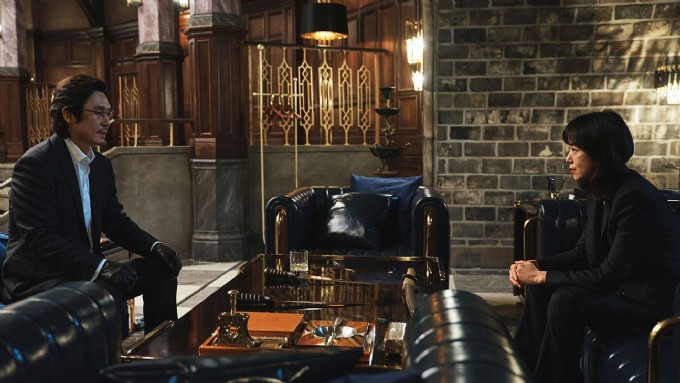 Aspiring Korean actresses who are serious about their craft often cite you as a major source of inspiration, for the way you've taken on such a diversity of characters over the course of your career, some of them very daring at the time that you played them. Many in the industry credit you with expanding the range of roles that contemporary Korean actresses can play. What's been important to you as you've selected parts over the course of your career?
Looking back, I have indeed played a wide variety of roles, but there was a time in my life when I wasn't able to do that. At a certain point in time, there definitely were limitations on what actresses [in Korea] could play. But we are seeing changes; there are now many more types of roles for women. And I think streaming services have started to have a very important role to play here, because these services need more genres, more stories and more content, so we are seeing new doors open and more diverse opportunities.
I did take on some very adventurous and bold roles. But it wasn't the fact that they were adventurous that I was drawn to. For me, I was always drawn to the story. More than anything, the stories had to be interesting and convincing to me. And I was lucky that they found their audiences.
The Korean film industry has gone through incredible growth and change over the past two and a half decades, and you've been one of the central figures of that movement. What does the recent global recognition of Korean filmmaking mean to you and what's your assessment of the current state of the Korean industry?
With Korean content going global and getting so much love from around the world, there is an aspect of me looking very much forward to working in a wider variety of projects with many other directors. However, I think while there are a greater number of content coming from Korea, my personal concern is that as much as we are being so widely loved, are we really providing them with the quality that deserves that kind of love. That is something that I sometimes wonder, I think it could be that we are going through a transitional phase. But my only hope is that we will be able to tell more and more great stories and that I would be lucky enough to be in that.
Going forward, I still have that thirst of wanting to try more genres — to play more roles and tell more stories. That has been the constant in my career and something that hasn't changed. I wasn't deliberate about wanting to create change in the industry. My only hope, all along, was to play a convincing character in a great story.