Kourtney Kardashian Back Home and 'Feeling Better' After Hospital Visit, Travis Barker's European Tour Postponed
This development comes in the wake of her husband, Travis Barker, abruptly postponing his European tour due to an undisclosed "urgent family matter."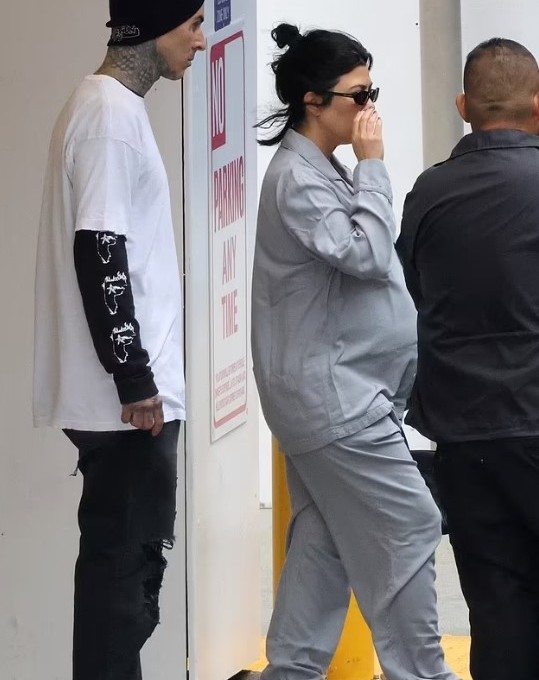 An insider close to the Kardashian family revealed that the 44-year-old celebrity is now "back home with her kids" following her hospital visit in the Los Angeles area. The source further added, "She is feeling better and is happy to have Travis back home too."

The unexpected turn of events began when Travis Barker's band, Blink-182, made a public announcement via their Insta Stories, informing fans of the tour's postponement. The statement cited an "urgent family matter" as the reason for Travis's immediate return to the United States. As a result, scheduled concerts in Glasgow, Belfast, and Dublin had to be postponed. The band assured fans that more information about Travis's return to Europe and rescheduled tour dates would be provided as soon as possible.

The Blink-182 European tour was set to kick off in Glasgow on Friday night, coinciding with Travis Barker's presence in the city when the announcement was made. The drummer took to his own social media accounts, sharing cryptic images of the prayer room at Glasgow Airport.
The news of Kourtney Kardashian's hospital visit raised questions about her pregnancy status, as neither Kourtney nor Travis has disclosed the reason for their hospital visit. However, based on her visible bump as she left the hospital, it does not appear that she has given birth.

In June, Kourtney Kardashian publicly revealed her pregnancy, exciting fans by announcing the news during a Blink-182 concert. In a playful nod to the band's music video for "All The Small Things," she stood in the audience holding a sign that read, "TRAVIS I'M PREGNANT."

This joyous announcement came more than a year after Kourtney had paused her IVF (In Vitro Fertilization) journey, citing various health issues, including depression, as a result of the medications she was prescribed. In a candid moment on her reality show, "The Kardashians," she expressed feeling "awful" during her IVF treatments, which led to menopause-like symptoms due to the medication's effects.

Kourtney theorized that her body's unique reaction to the medication may have contributed to her struggles with fertility. She later revealed that she had chosen to discontinue her IVF treatments approximately ten months prior to her wedding to Travis Barker in May.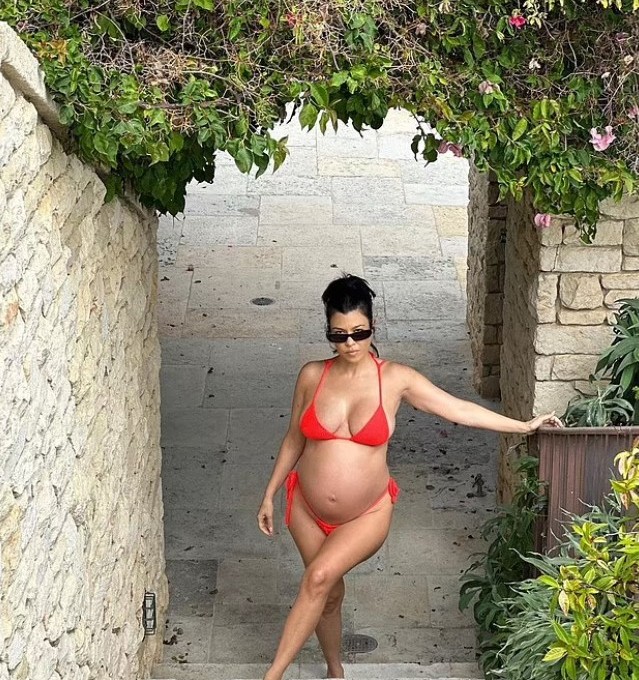 Kourtney shares three children, Mason (13), Penelope (11), and Reign (eight), with her ex-fiancé Scott Disick, with whom she had an on-and-off relationship for nearly a decade. Travis Barker also has children from his previous marriage to Shanna Moakler, including Landon (19) and Alabama (17), as well as helping to raise Shanna's daughter, Atiana De La Hoya (24), from a previous relationship with professional boxer Oscar De La Hoya.

As the Kardashian-Barker family navigates these developments, fans and well-wishers are eager to hear more details about their situation while sending their support during this challenging time. Stay tuned for updates as the story unfolds.
Kardashian Pregnancy Updates 2023: Is Kourtney Giving Birth? Are She and Travis Still Together?
In the ever-evolving world of celebrity news, one topic that has been dominating headlines in 2023 is the pregnancy of Kourtney Kardashian. The 44-year-old reality star made a splash when she announced her pregnancy in June of this year, and ever since, fans have been eagerly following her journey through regular updates.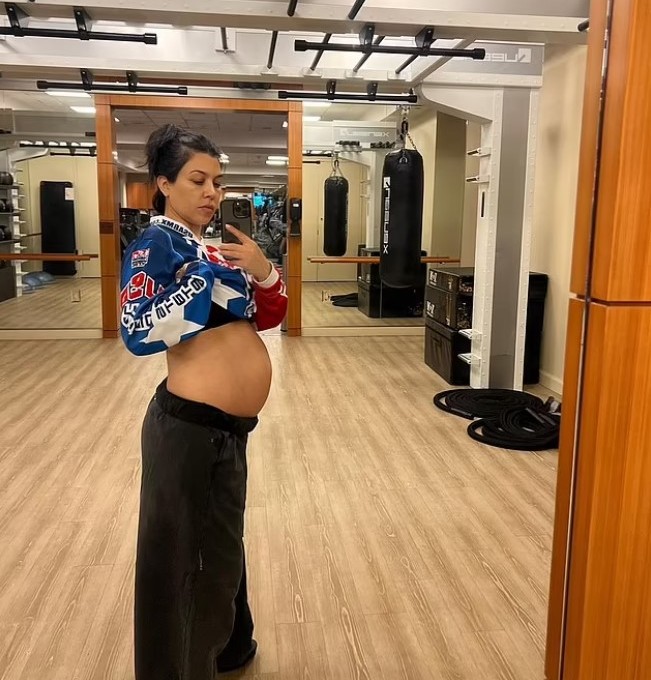 Kourtney Kardashian's Pregnancy:

Kourtney Kardashian's pregnancy announcement in June 2023 was met with excitement from fans around the world. As the reality star continues to document her pregnancy journey, many are left wondering when she might be giving birth.
Kourtney and Travis's Relationship Status:
A pivotal moment in Kourtney Kardashian's life was her union with musician Travis Barker. The couple officially tied the knot on May 15, 2022, in a low-key ceremony held at a Santa Barbara courthouse, as reported by TMZ. Since then, their relationship has been the subject of public interest and speculation.
Kardashian Kids' Ages:
Navigating the Kardashian-Jenner family tree can be a bit perplexing, especially when it comes to the ages of the children. Kourtney Kardashian, for instance, is a mother to three children: Mason (13), Penelope (10), and Reign Disick (8). Meanwhile, her sister Kim Kardashian shares four children with Kanye West: North (9), Saint (7), Chicago (5), and Psalm West (4).
Kardashian-Jenner Grandchildren:
In the Kardashian-Jenner clan, the family tree keeps growing. Kylie Jenner, the youngest of Kris Jenner's children, gave birth to her daughter Stormi in 2018. Stormi Webster is not only a significant addition to the family but also marked the first child for Kylie Jenner and her boyfriend, Travis Scott.
As the Kardashian family continues to expand, fans eagerly await the arrival of Kourtney's newest addition and stay tuned for updates on her pregnancy journey. With the Kardashians, there's always something exciting happening in the world of entertainment.