Kourtney Kardashian's Stepdaughter Atiana Stuns in Revealing Outfit at Hollywood Event

The budding model wore no shirt or bra as she hit a splashy Hollywood event.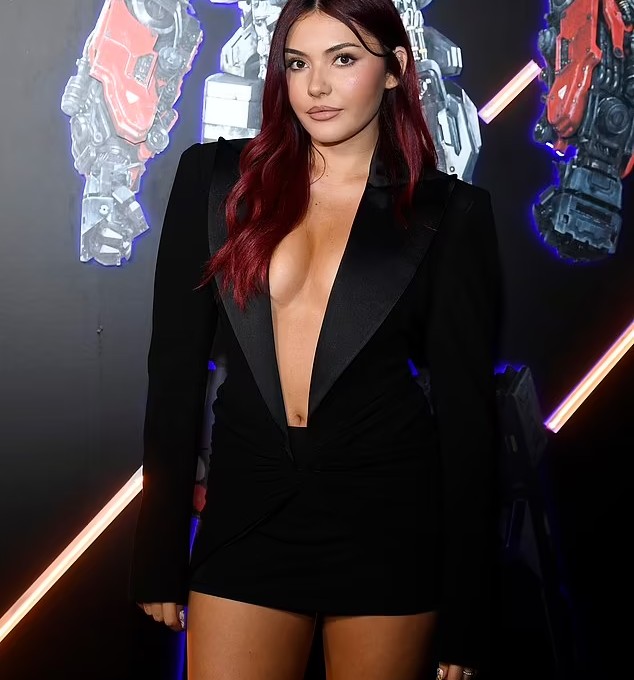 The Los Angeles native posed on the red carpet at Paramount Pictures' Young Hollywood event for Transformers: Rise of the Beasts at E.P. & L.P. in West Hollywood.
The 24-year-old beauty - whose parents are Playboy model Shanna Moakler and boxer Oscar De La Hoya - wore a colorful, strapless dress and jean boots when at the Diesel event.

Her new stepmother is Kourtney Kardashian - who is wed to Moakler's ex Travis Barker.
The looker wore no shirt or bra and just a blazer and a mini skirt as she hit a splashy Hollywood event.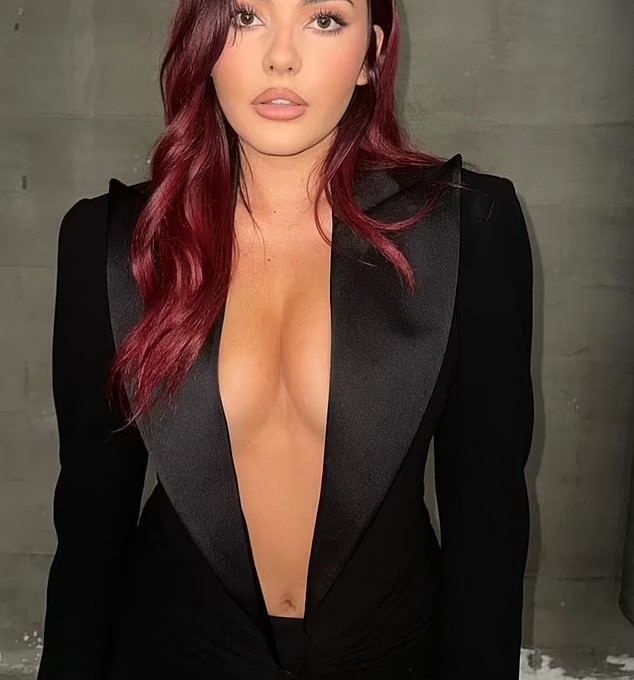 It was a marvel that she did not have a wardrobe malfunction.

She wore her red tinted dark hair down over her shoulders and had on pretty makeup with a plum lip.

The reality TV veteran posed in front of the Transformers logo like an industry vet.

Her family background is rich and diverse.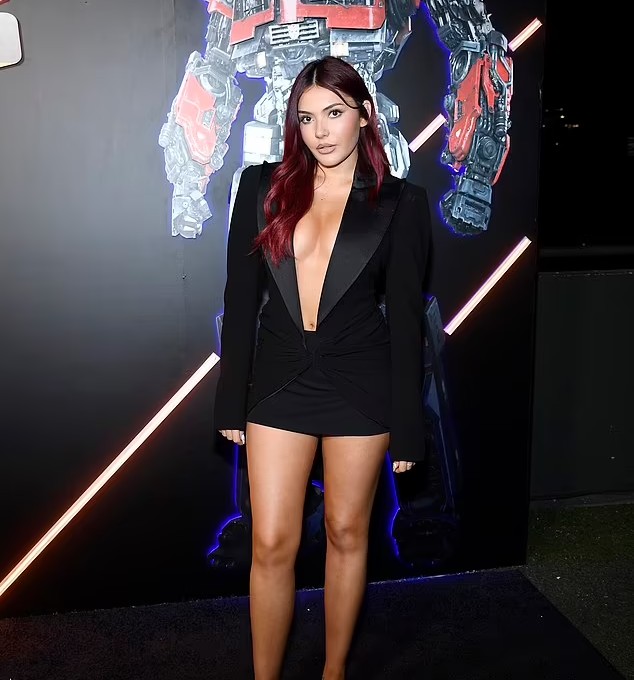 Barker is not the biological father of Atiana, but he helped raise her and the two remain very close.

The budding model was raised by Shanna, 48, and Travis, 46, until they split up in 2006.

And it appears as if the rocker took over the parenting duties as he has said on The Kardashians that he has a room in his Calabasas, California house for Atiana.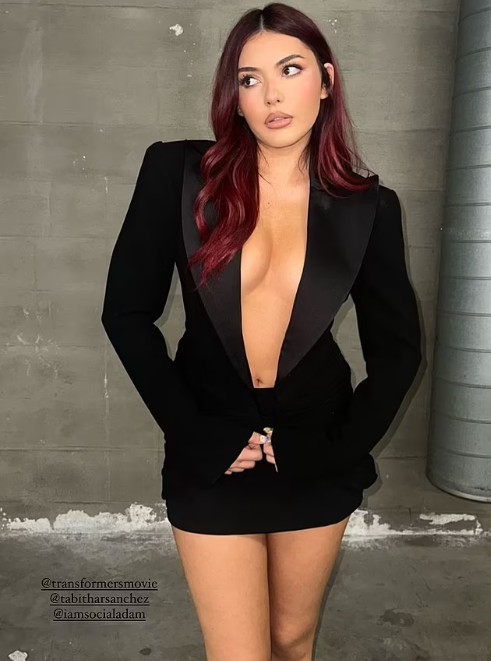 And she has stayed close to her dad Oscar, 50, as well, often appearing on his Instagram page.
Atiana's siblings are Landon Barker, 18, and Alabama Barker, 16, whose birth parents are Moakler and Barker.

Atiana is taking a stab at modeling these days.