Kyle Richards and Morgan Wade's Romantic Parisian Stroll Fuels Dating Rumors
The "Real Housewives of Beverly Hills" star, 54, and the 28-year-old country singer appeared deep in conversation as they explored the Saint-Germain-des-Prés district during a shopping expedition.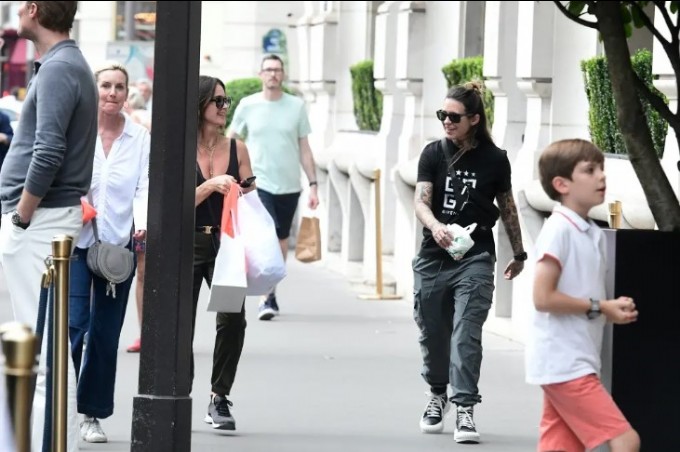 While Wade left without making any purchases, Richards sported two white shopping bags as they meandered through the picturesque streets of Paris. Both women opted for a casual look, donning cargo pants, sneakers, and black tops. However, Richards added a touch of allure with a low-cut bodysuit, while Wade rocked a Givenchy T-shirt.

During their shopping excursion, the duo refrained from public displays of affection. However, an insider revealed that their previous coffee date featured plenty of "playful touching."
Eyewitness Chelsea Gérard recounted how Richards and Wade "walked up alone" to the café, describing it as a "low-key" setting. They sat closely together at a proper table inside and frequently leaned in toward each other, creating an atmosphere of "comfortable intimacy."

Gérard emphasized the elusive quality of their connection, mentioning that their body language suggested they were "not just two friends."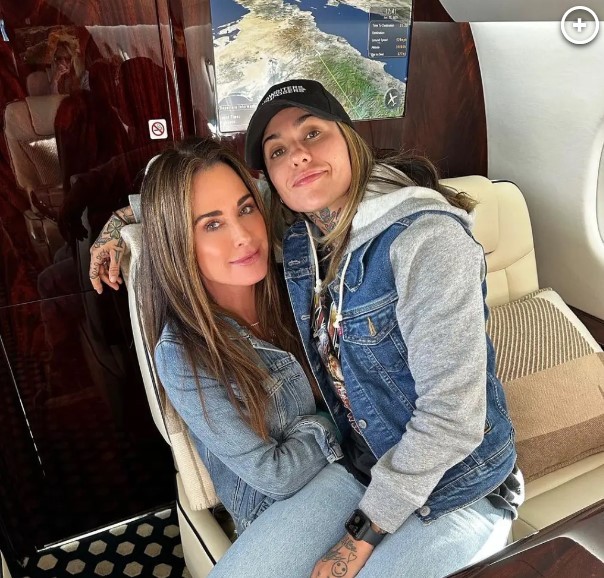 Richards further ignited speculation about her relationship with Wade by sharing an Instagram Story video of the two exploring Paris. Wade, who performed at the Parisian music venue Les Étoiles on September 13, has been a significant presence in Richards' life, especially following her separation from husband Mauricio Umansky after 27 years of marriage.

Although both Wade and Richards have denied dating rumors, their actions and close bond have fueled ongoing speculation. In a recent music video for "Fall in Love With Me," Richards portrayed Wade's love interest, leading to scenes of the two sharing intimate moments.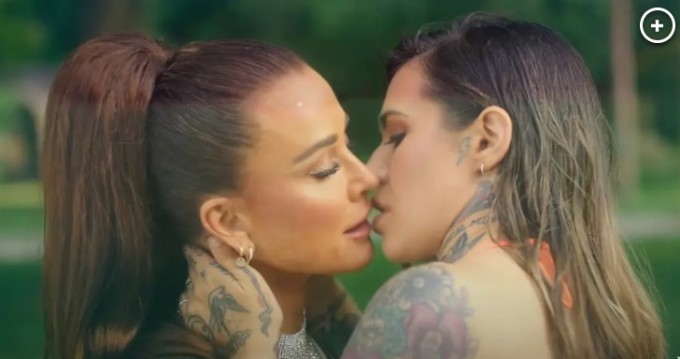 Despite their estrangement, Umansky expressed his affection for Wade, emphasizing that he holds no ill will toward her. Richards and Umansky have remained focused on their children and maintaining a positive outlook amid their separation.

Richards and Umansky even embarked on a European vacation with their children just weeks before Richards rendezvoused with Wade in Paris, demonstrating their commitment to nurturing their family despite their personal circumstances.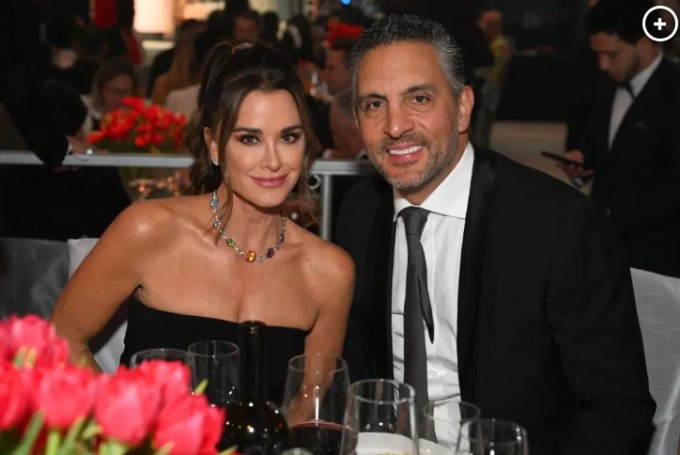 Morgan Wade and Kyle Richards: Clarifying Their Relationship

Morgan Wade and Kyle Richards have addressed the speculation surrounding their connection, emphasizing that they are simply friends. Wade dismissed the online chatter, describing the internet as a "dumb place." Their friendship blossomed as Richards became a fan of Wade's music, and they found common ground in their shared interests, including fitness and sobriety. While rumors have circulated, both Wade and Richards maintain that their relationship is rooted in friendship and shared passions.

Kyle Richards and Morgan Wade: A Closer Look at Their Friendship
Kyle Richards and Morgan Wade have become one of the most talked-about friendships in Hollywood. The two women, who have a 26-year age difference, have been spotted together on numerous occasions, including shopping trips, coffee dates, and even a European vacation.
Richards is a star of the reality show "Real Housewives of Beverly Hills" and has been in the public eye for decades. Wade is a rising country singer and songwriter who is known for her raw and honest music.
Despite their different backgrounds, Richards and Wade have formed a close bond. They have spoken openly about their shared interests, including fitness, sobriety, and their love of travel.
In a recent interview, Wade said that she and Richards are "very good friends." She also said that she appreciates Richards' support during her separation from her husband, Mauricio Umansky.
Richards has also spoken out about her friendship with Wade. She has said that she admires Wade's talent and that she is grateful for her friendship.
While Richards and Wade have denied dating rumors, their close relationship has certainly fueled the speculation. However, both women have insisted that they are simply friends and that they support each other through thick and thin.
What does the future hold for Richards and Wade's friendship?
Only time will tell what the future holds for Richards and Wade's friendship. However, one thing is clear: they have a strong bond and are there for each other.
It is possible that their friendship will remain platonic. However, it is also possible that they will eventually develop romantic feelings for each other. Only time will tell what the future holds for these two remarkable women.
In the meantime, we can all enjoy their friendship and the positive message they send about female empowerment and supporting each other.