Kylian Mbappe's Future at PSG Uncertain as Real Madrid Emerges as Likely Destination
While a move to Real Madrid this summer initially seemed unlikely, it has now emerged as the most probable option for the talented striker.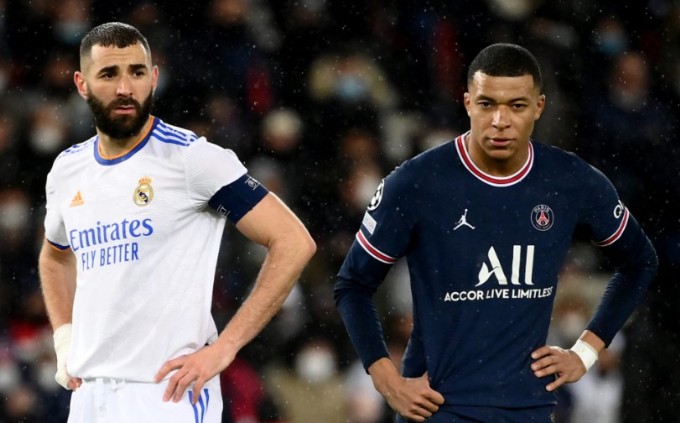 PSG President Nasser Al-Khelaifi firmly stated the club's position on the matter, asserting, "It is impossible for us to let him leave on a free contract. If he wants to stay, he will have to renew [his contract]."
L'Equipe revealed the club's response to Mbappe's letter, expressing surprise at the sudden change in the player's stance. PSG believes that one factor influencing Mbappe's decision may be the departure of Karim Benzema to Saudi Arabia.
Originally, Benzema was expected to leave in June 2024 after agreeing to a contract renewal. However, his unexpected departure altered the situation significantly. Discussions about Mbappe's renewal were progressing well just three weeks prior to Benzema's move, with meetings and proposals involving other Qatari investments. But everything changed abruptly.
The contract renewal scenario was considered advantageous for all parties involved. PSG would have recouped part of their significant investment by selling Mbappe in June 2024, and he would have fulfilled his dream of participating in the Olympics with France before filling the void left by Benzema at Real Madrid.
Mbappe's letter marked a radical shift and caught PSG off guard. The club responded firmly, keeping the renewal proposal on the table but emphasizing the need for a prompt decision.
Mbappe's new strategy is viewed as detrimental to the club's project, as it necessitates the pursuit of a reliable striker if he chooses not to continue at PSG.
PSG's Stance: Club Above Players
The club has long recognized the importance of asserting authority over its star players. The recent case of Lionel Messi serves as a prime example, as he was sidelined after traveling to Saudi Arabia to film a commercial as the country's ambassador.
Moreover, Messi's situation serves as a reminder that a footballer should not hold a club hostage, as was the case with the Argentine star at his previous club. PSG believes that Mbappe's maneuver puts the financial stability of the club at risk.
"People at the Ligue 1 club have noted, 'The party is over, PSG is above everyone, including the president and any player, no matter who they are.' If Mbappe truly wants to leave now, let him go."
The uncertain future of Kylian Mbappe continues to captivate the football world, and with Real Madrid emerging as the frontrunner, the saga is far from over.