Kylie Jenner Faces Backlash for Pro-Israel Post Amid Hamas Attacks
The backlash ensued as soon as Jenner expressed her views.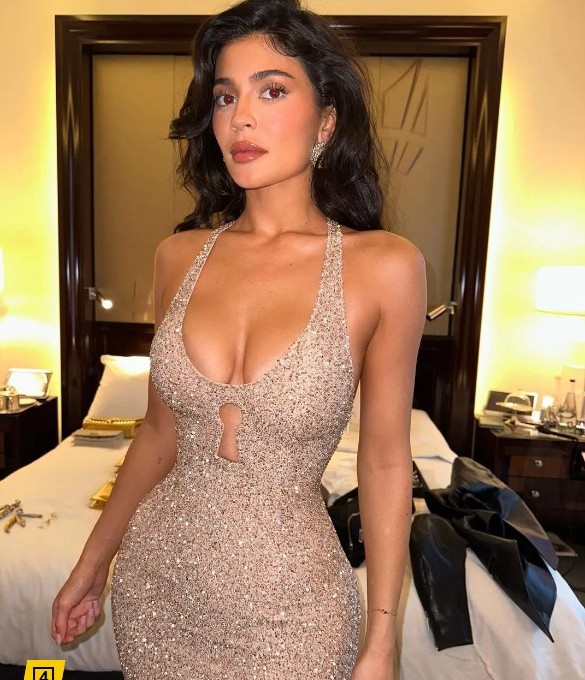 The incident unfolded on a Saturday when the 26-year-old celebrity shared a post from the pro-Israel account @StandWithUs on her Instagram Story. The graphic displayed an image of the Israeli flag with the text, "Now and always we stand with the people of Israel!" along with a caption urging others to share their support for Israel during a challenging period.

However, it didn't take long for Kylie Jenner to remove the post, doing so only an hour after her Instagram comments section became inundated with Palestinian flags and calls for her followers to unfollow her.

Despite the post's removal, the negative reactions kept pouring in, both on Instagram and Twitter. Individuals expressed their displeasure with the reality star's stance, with some demanding that people unfollow her.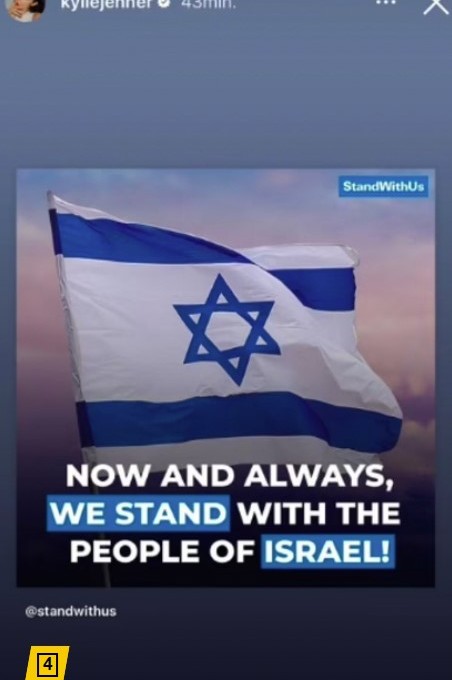 One comment read, "Wtf @KylieJenner Everyone needs to unfollow #KylieJenner please!!! #Palestine."

Another social media user stated, "#KylieJenner has no idea what is going on between #Israel and #Palestine. Right now, celebrities should only condemn the war crimes happening from both sides."

A third person raised concerns about Jenner's intentions, saying, "It's actually way worse that Kylie Jenner just deleted the Israel post. It shows a lack of knowledge and care; she just posted it to be talked about."

Some critics questioned the potential strain Jenner's post could put on her friendship with Bella Hadid, a well-known supporter of Palestine.

One person remarked, "Kylie Jenner supporting Israel when her friend Bella Hadid is Palestinian is crazy."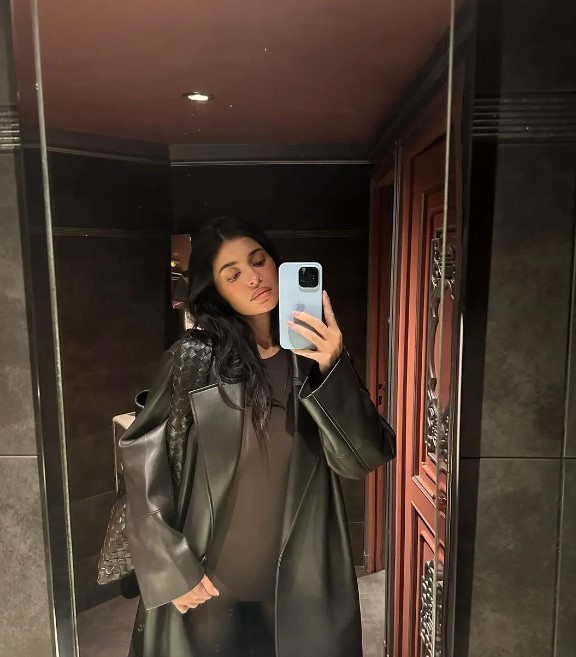 Another individual questioned whether celebrities truly understand each other's perspectives, stating, "Do these celebrities listen to each other when they talk? Like when Bella Hadid talks about Palestine and being Palestinian, does Kylie Jenner know what that means?"

Kylie Jenner's post came in the aftermath of an unprecedented attack launched by Hamas militants on Israel. The attack involved the firing of thousands of rockets and an incursion into Israeli towns near the Gaza Strip. Tragically, hundreds of civilians lost their lives in the conflict.

Israeli Prime Minister Benjamin Netanyahu, addressing the nation through a live television broadcast, declared, "We are at war," emphasizing that "the enemy will pay an unprecedented price."

As of Sunday, Gaza health officials reported at least 230 Palestinian casualties, with over 1,700 individuals injured. The situation continues to escalate, with terrifying scenes emerging from the conflict.

Kylie Jenner has yet to offer an explanation for the removal of her initial post and has remained relatively quiet on social media since the incident occurred.