Kylie Jenner Transforms into Bratz Doll for Fashion Collaboration: Collectible Dolls and Mini Figurines
The collaboration has resulted in a range of collectible dolls and mini figurines that pay homage to some of Kylie's most iconic red carpet appearances.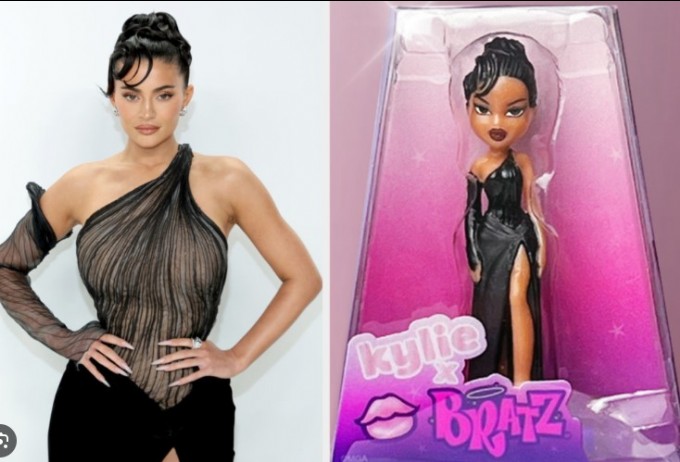 The headline-grabbing feature of this collaboration is the 24-inch Bratz x Kylie Jenner doll, available for pre-order ahead of its January 1, 2024 release. Priced at $99, this doll is a visual representation of Kylie's memorable lavender ostrich feather-trimmed Versace gown from the 2019 Met Gala. The doll comes with an array of accessories, including silver pumps, earrings, a glittering star-shaped stand, and a certificate of authenticity.
Scheduled for release on October 1, the collaboration also features two 11-inch dolls, priced between $30 and $80. These dolls embody some of the most remarkable day and night looks of the 25-year-old celebrity, including a vegan patent leather mini dress paired with platform boots and the vintage one-shoulder Thierry Mugler dress worn to the 2022 CFDA Awards. Each doll comes with accessories that complement the outfits, such as pout-shaped purses, sunglasses, and even Jenner's Italian greyhound, Norman, to complete the evening look.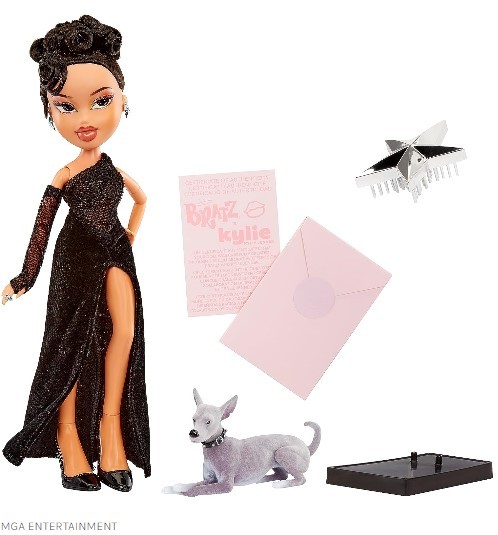 The collaboration had a soft launch on August 1 with the release of the first series of Mini Bratz x Kylie Jenner collections. These limited-edition sets, packaged in blind foil-wrapped packaging within Bratz's signature trapezoid box, feature mini dolls dressed in some of Kylie's most notable red carpet outfits. They also include accessories like Jenner's classic convertible, her pet greyhound, and oversized lip-shaped phones.
Kylie Jenner expressed her excitement about the collaboration, saying, "I have been a fan of Bratz since childhood and I've always wanted my own Bratz doll. I have loved every step of the process this past year in creating these dolls alongside the Bratz team."
Bratz Creative Director Jasmin Larian commented on the collaboration, stating, "Kylie truly embodies everything Bratz has stood for since its inception 22 years ago." Larian further added, "Not only will this collaboration expand to Kylie's millions of fans, but it will also reach the audiences that grew up with Bratz and are excited to relive the Y2K Bratz lifestyle today."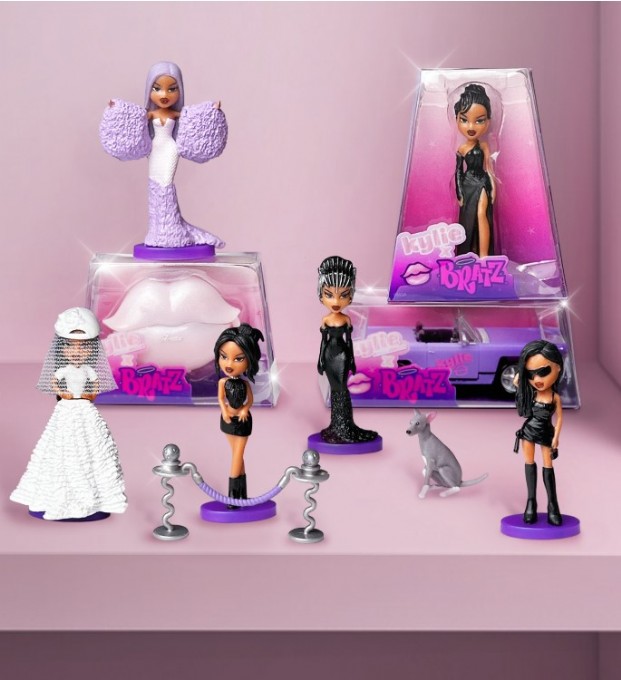 The collaboration arrives as Kylie Jenner's own fashion brand is in development, with support from Jens and Emma Grede, the minds behind other Kardashian-Jenner brands like Skims and Good American.
After Bratz's debut in 2001, MGA Entertainment engaged in a notable legal battle with Mattel over ownership of the dolls. MGA ultimately emerged victorious, solidifying the brand's identity in the toy industry.
Fans and collectors can explore the Bratz x Kylie Jenner collaboration in various sizes, including the mini figurines, the 11-inch dolls, and the impressive 24-inch collectible doll, each offering a piece of pop culture and fashion history.