Lady Gaga's Journey Before Fame: Unveiling the Singer's Early Years and Discovery
Before becoming a household name, Gaga, born Stefani Joanne Angelina Germanotta, navigated a path filled with artistic pursuits, odd jobs, and an unwavering determination to carve her space in the entertainment industry.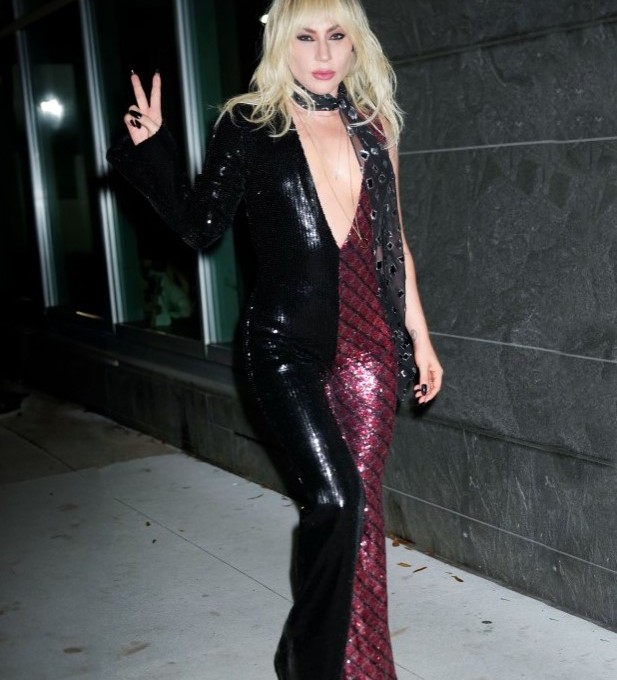 Gaga's Early Pursuits
Lady Gaga's journey began as a teenager, with her performing under her birth name, Stefani Joanne Angelina Germanotta. Hailing from a New York City-based Italian-American family, Gaga's passion for the arts emerged early. She started piano lessons at four, sang at open mic nights, and took on roles in school performances, including playing Adelaide in "Guys and Dolls."
In 2001, Gaga secured a small background role as a high school student in HBO's hit show "The Sopranos." Following this, she gained early admission to Collaborative Arts Project 21, a music school at NYU's Tisch School of the Arts. However, she withdrew in 2005 to pursue her music career.
Early Struggles and Odd Jobs
In 2006, Gaga signed with Def Jam Recordings but was dropped just three months later. This setback proved a blessing in disguise, allowing her to reinvent her image and music. She immersed herself in neo-burlesque shows in New York City, performing at various venues and catching the eye of industry insiders.
Gaga's Discovery
In 2007, Gaga collaborated with performance artist Lady Starlight on a live performance art piece titled "Lady Gaga and the Starlight Revue." This collaboration led to her discovery by record executive Vincent Herbert, who signed her to Streamline Records in November 2007, an imprint of Interscope Records.
While rumors suggest singer-producer Akon discovered Gaga, it was Vincent Herbert who officially signed her. Gaga's collaboration with Akon and her unique electro-pop sound set the stage for her debut studio album, "The Fame," released in 2008.
Rise to Fame
"The Fame" catapulted Lady Gaga to international stardom, featuring chart-toppers like "Just Dance," "Poker Face," "Love Game," and "Paparazzi." Subsequent albums, including "The Fame Monster," "Born This Way," "Artpop," "Joanne," and "Chromatica," solidified her status as a pop icon.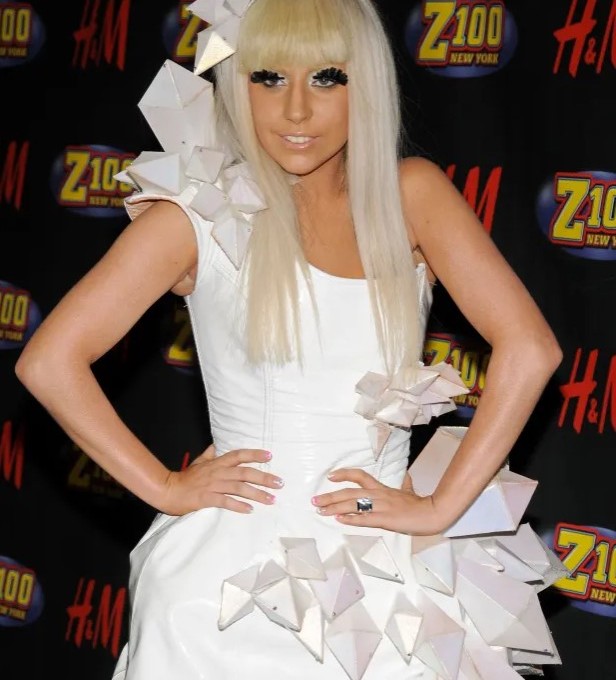 Gaga's Transition to Acting
Beyond music, Lady Gaga ventured into acting, notably with roles in "American Horror Story." Her performance in "A Star is Born" earned her a Best Actress nomination, showcasing her versatility. She continued her acting journey with roles in "House of Gucci" and the upcoming musical thriller "Joker: Folie à Deux."
The Enigma of Lady Gaga's Stage Name
The enigma surrounding Lady Gaga extends to her stage name. While inspired by Queen's "Radio Ga Ga," Gaga also attributes the name to a nickname her friends had for her in New York. The origin story involves producer Rob Fusari, who called her Gaga in the studio. Gaga added "Lady" to her moniker for its connotations, creating the iconic stage name we know today.
As Lady Gaga continues to shape her legacy, her journey remains an inspiring testament to resilience, creativity, and the pursuit of artistic excellence.
Does Lady Gaga have a husband?
Lady Gaga is not currently married. She has been in several relationships, but none of them have lasted long.
Lady Gaga's stage name was inspired by the song "Radio Gaga" by Queen. She told MTV News that she chose the name because she wanted to be a "glamorous rock star with a twist."
What is Lady Gaga's real name and gender?
Lady Gaga's real name is Stefani Joanne Angelina Germanotta. She identifies as female.
How old is Lady Gaga today?
Lady Gaga was born on March 28, 1986. She is 36 years old as of October 2023.
Lady Gaga has won numerous awards, including 13 Grammy Awards, one Academy Award, one Golden Globe Award, and two Primetime Emmy Awards. She has also been nominated for six Academy Awards, five Golden Globe Awards, and five Primetime Emmy Awards.
Lady Gaga is also an entrepreneur. She has her own line of cosmetics, a line of fragrances, and her own production company. She is also a co-founder of the Haus of Gaga, a creative collective that produces music, fashion, and art.
Lady Gaga is a philanthropist. She is the founder of the Born This Way Foundation, which is a non-profit organization that supports youth empowerment and anti-bullying initiatives. She is also a supporter of several other charities, including the Make-A-Wish Foundation and the Human Rights Foundation.
Lady Gaga married: Lady Gaga is not currently married. She was married to actor Michael Strahan from 2009 to 2011. She has also been in long-term relationships with Taylor Kinney and Christian Carino.
Lady Gaga Instagram: Lady Gaga has over 54 million followers on Instagram. Her Instagram handle is @ladygaga.
Lady Gaga children: Lady Gaga does not have any children.
Lady Gaga tour 2024: Lady Gaga has not announced any tour dates for 2024 yet.
Lady Gaga's age: Lady Gaga was born on March 28, 1986. She is 37 years old.
Lady Gaga husband: Lady Gaga is not currently married. She has been in several relationships, but none of them have lasted long.
Lady Gaga tour 2023: Lady Gaga is currently not on tour. Her last tour, the "Chromatica Ball Tour," ended in September 2022.