Lana Del Rey Faces Backlash for White Dress Choice at Jack Antonoff and Margaret Qualley's Wedding
The 38-year-old singer-songwriter attended the lavish New Jersey wedding in a pink-and-white mini dress paired with casual platform slides.
Despite her ensemble's playful flair, fans took issue with her decision to wear white to the wedding, considering it a significant breach of wedding etiquette. One commentator on Page Six's video of her arrival questioned, "White to a wedding?" Another fan expressed their surprise by exclaiming, "SHE WORE WHITE?!"
While some attempted to defend her choice by pointing out that the dress was light pink, her choice of footwear drew a considerable amount of attention. Some fans likened her platform slides to Crocs, and social media was abuzz with reactions. One Twitter user humorously remarked, "Lana no," while another teased that she might have misinterpreted the dress code as "Beach Casual."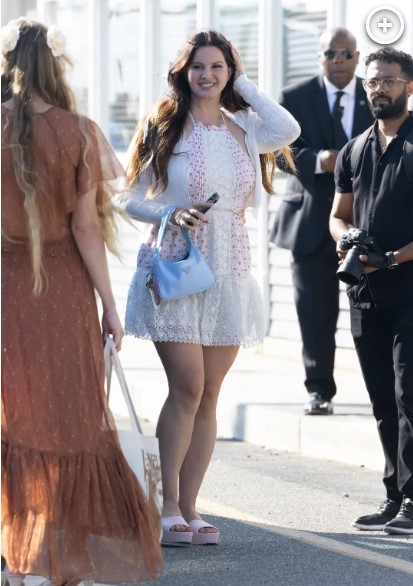 Despite the backlash, there were supporters who saw her choice of comfy footwear as a power move, especially on the dance floor. Her unapologetic stance garnered comments like "She's so real for that" and "A POWER move y'all don't get it."
The wedding was held at Parker's Garage on Long Beach Island and drew a star-studded guest list, including Cara Delevingne, Zoë Kravitz, Channing Tatum, and Taylor Swift. Swift's presence caused a bit of pandemonium in the otherwise tranquil summer town. Lana Del Rey, known for her musical collaboration with Antonoff on albums like "Norman F–king Rockwell" and "Chemtrails Over the Country Club," was seen mingling with fans at a local 7-Eleven.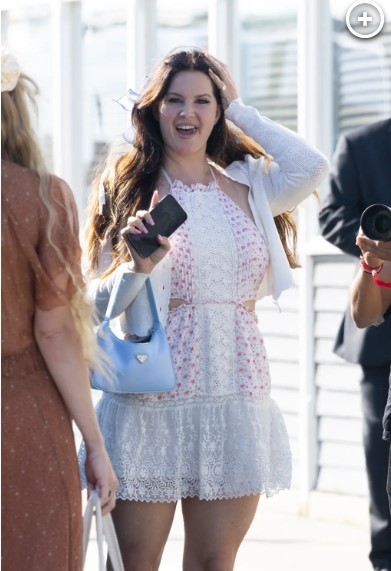 The controversy surrounding Lana Del Rey's outfit choice has ignited discussions about wedding etiquette, fashion choices, and personal expression. As the incident continues to capture attention, it remains to be seen whether Del Rey will address the criticism or let her unconventional choice speak for itself.