Leni Klum Flaunts Stunning Figure in Red Two-Piece During Italian Getaway with Boyfriend Aris Rachevsky
The young model was spotted enjoying the sun alongside her boyfriend, Aris Rachevsky, as they shared romantic moments on the beach.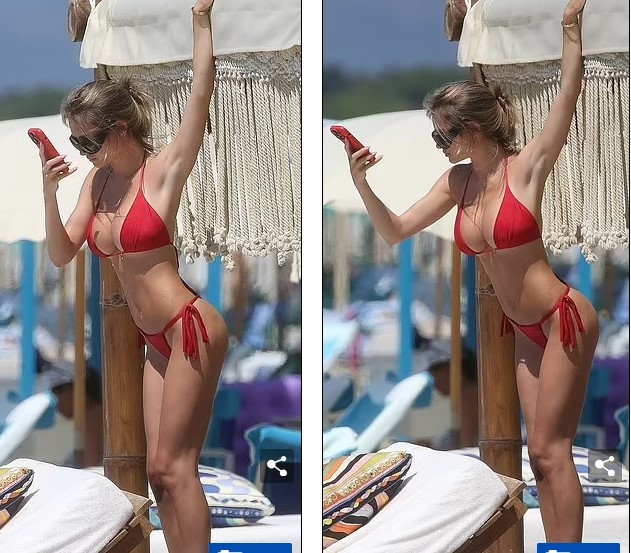 Leni looked breathtaking as she donned a vibrant red two-piece bikini from Australian swimwear label FAE, showcasing her enviable figure. Her thong bikini bottoms and stylish sunglasses added a touch of glamour to her beach look. She captured her beachside experience by taking snapshots on her phone before relaxing on a comfortable deckchair.
Accompanied by friends and family, Leni and Aris enjoyed the picturesque Italian setting. The couple, rumored to have been dating for three years, shared affectionate moments, including a loving kiss on the beach. Aris, who is reportedly enrolled at Harvard and is the son of Los Angeles talent agent Rhea Rachevsky, sported blue board shorts for the outing.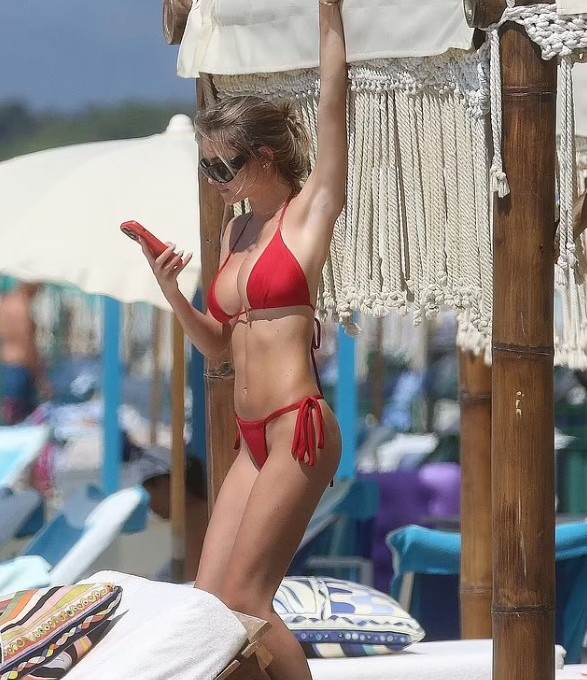 The beach day also included quality time with Leni's father, Flavio Briatore, and other family members, further enhancing the joyous atmosphere.
Leni's modeling journey has been notable over the past few years. She made her debut in the industry at the age of 16, gracing the cover of Vogue Germany alongside her mother. Since then, she has been part of promotional campaigns for renowned brands such as Dior Beauty, Fila, and Intimissimi.
Heidi Klum, a prominent figure in the fashion industry, expressed her pride in Leni's modeling career. She commended her daughter's accomplishments during an interview with People, highlighting her happiness and support for Leni's endeavors.
Leni's stepfather, Seal, also voiced his admiration for her achievements, noting that he is incredibly proud of her. As Leni continues to navigate her modeling journey, she remains grounded by her family's encouragement and her strong bond with her mother.
Leni Klum's journey into the fashion world has been a mix of excitement and joy. Her confidence and ease in front of the camera are a testament to her comfort with her mother's presence and her undeniable passion for modeling. As she graces the world's stages, Leni Klum is proving to be a rising star in her own right, continuing the legacy of her illustrious family.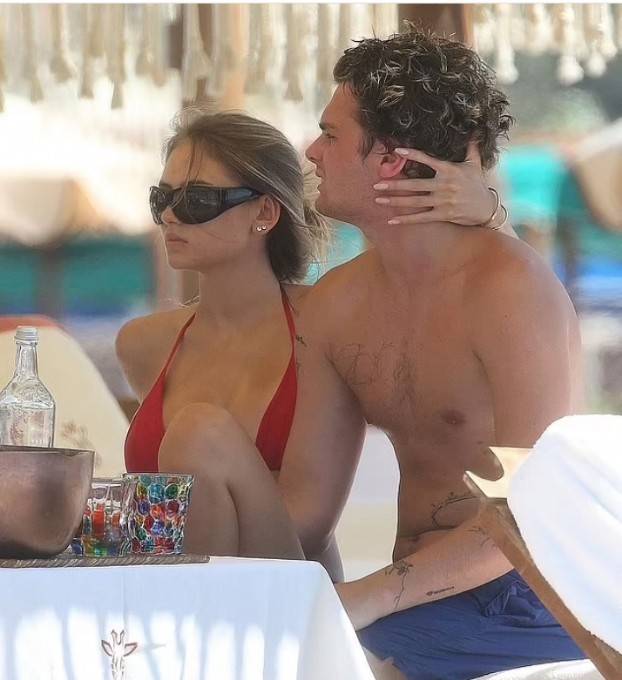 Leni Olumi Klum is the daughter of supermodel Heidi Klum and Italian businessman Flavio Briatore. She was born on May 4, 2004, in New York City. Leni is 19 years old and her height is 5'6¼" (1.68 m).

Leni has been modeling since she was 16 years old. She made her debut in 2020, when she appeared alongside her mother on the cover of Vogue Germany. She has since appeared in promotional campaigns for various brands, including Dior Beauty, Fila, and Intimissimi.

Leni is also an accomplished equestrian and a student at the New York University Gallatin School of Individualized Study. She is fluent in German and English.

Leni is a rising star in the modeling industry and she is sure to achieve great things in her career. She is also a role model for young girls and she is using her platform to promote body positivity and self-acceptance.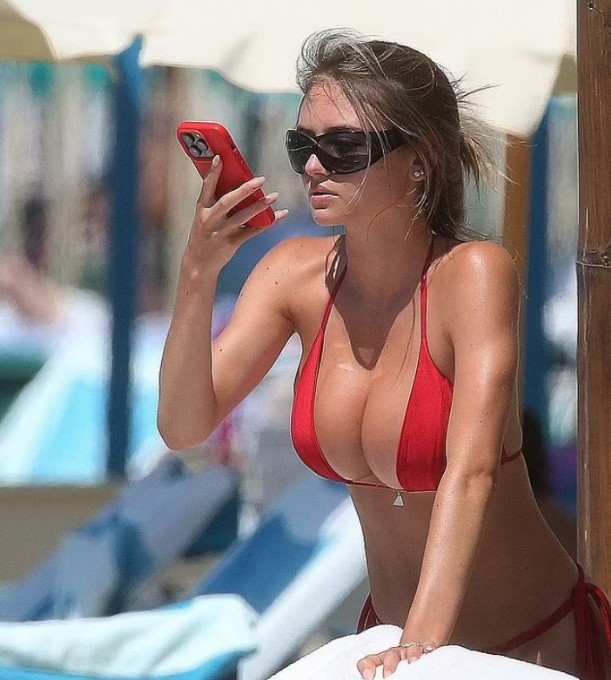 Here are some other interesting facts about Leni Klum:

She is named after her great-grandmother, Helene Boshoven.
She is a big fan of horses and she has her own horse named Elvis.
She is a vegan and she is passionate about animal rights.
She is a budding photographer and she has her own photography portfolio.
She is very close to her mother, Heidi Klum, and she considers her to be her role model.
Leni Klum is a talented and inspiring young woman who is sure to make a name for herself in the world. She is a rising star in the modeling industry and she is using her platform to promote body positivity and self-acceptance.