Leonardo DiCaprio and Gigi Hadid Spotted Together Again in the Hamptons
In a surprising turn of events, Hollywood heartthrob Leonardo DiCaprio and supermodel Gigi Hadid were seen partying together for a second consecutive night in the Hamptons. According to an insider who spoke to Page Six, the pair's close bond has sparked speculation about their romantic involvement.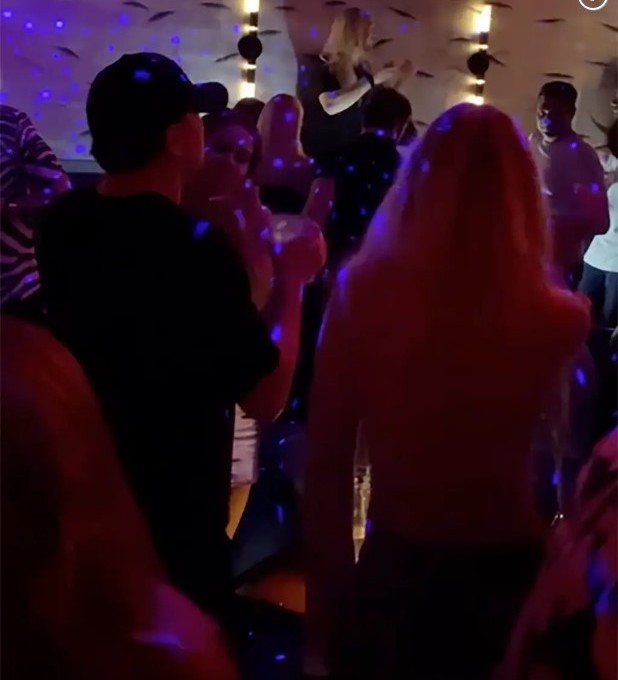 After our initial report about their undeniable chemistry at a Hamptons bash on Saturday night, it appears that DiCaprio, 48, and Hadid, 28, were once again spotted together at another high-profile event. This time, the duo was seen attending Tao Group founder Marc Packer's star-studded Fourth of July party, according to a trusted source.
Among the notable attendees was a group that included Richie Akiva from The Ned, entrepreneur Bert Hedaya, Danny Abeckaser, and Hadid's close friend Leah McCarthy. However, all eyes were on DiCaprio and Hadid as they mingled with the crowd, giving off an undeniable vibe that suggested something more than just friendship.
Later in the evening, the pair made their way to Kissaki in Water Mill, where they joined the bottle-service fueled bash hosted by Akiva and Garry Kanfer. Witnesses at the event reported that DiCaprio and Hadid seemed comfortable in each other's company, dancing and enjoying the music played by renowned DJs JusSke, Rachel Winter, and Zach Bia. Observers went so far as to speculate that the A-listers might be dating.
"It's clear that they are together," insisted a witness who closely observed their interactions throughout the evening.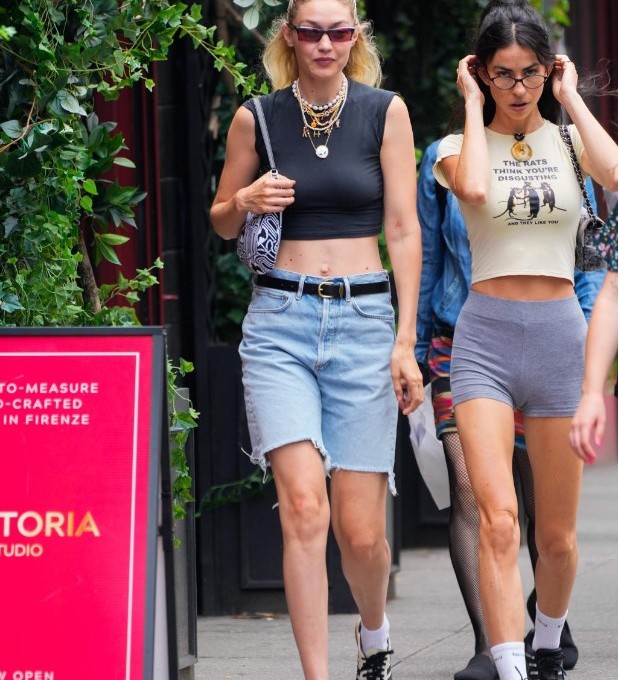 This isn't the first time rumors have circulated about DiCaprio and Hadid's relationship. Speculation first arose during Fashion Week in New York City in September 2022 when they were seen together at a dinner hosted by British Vogue's Edward Enninful in Milan. Subsequently, they were spotted dining in New York City and coincidentally arriving separately on the same night at London's Chiltern Firehouse in June.
At the Kissaki party, other notable celebrities in attendance included Quavo, Lil Baby, James Harden, Odell Beckham Jr., David Rosenberg, Winnie Harlow, and Jonathan Cheban. The event continued until the early hours of the morning, with some guests reportedly heading to a mansion owned by Hudson Capital Properties' Robert B. Cohen II in Sag Harbor to prolong the festivities.
As DiCaprio and Hadid continue to spend time together, their relationship status remains a subject of intrigue and fascination among their fans. With each public appearance, the rumor mill churns, leaving us eagerly awaiting confirmation or clarification from the pair themselves.